'Modern Family': One Intellectually Challenged Character Is Smarter Than You In Real Life
Modern Family is a mockumentary-style sitcom that, for many, completely revitalized the genre, normalizing different types of families and proving that love knows no bounds. The show, which aired on television from 2009 through early 2020, went through many changes, with the characters growing up and many of the younger characters eventually welcoming children of their own.
One character who was on the show from the very beginning was Luke Dunphy, a bumbling, less-than-bright but always lovable young man with a knack for finding trouble. While Luke was portrayed as not being very smart, however, the actor behind the character is notably brilliant. 
'Modern Family' is a long-running television sitcom
Modern Family debuted on television in September 2009 and focused on the day-to-day lives and adventures of three diverse families who live and work in LA. At the helm of all three families is patriarch Jay Pritchett, played to perfection by Ed O'Neill.
The show was filmed documentary-style, with the characters sitting down and speaking to the camera directly many times over the course of each episode.
Right away, the show was popular with fans, many of whom loved the mixture of broad comedy and real-life family situations. Many viewers could see elements of their own "modern families" in the people featured on the show, from Phil Dunphy's well-intentioned awkwardness to Gloria Delgado Pritchett's struggles with the English language.
Over the years, although critical response was mixed, viewers continued to flock to the show to enjoy the heartwarming escapades of the Dunphy, Pritchett, and Marshall families. 
Who played Luke Dunphy on 'Modern Family'?
The three Dunphy children were at the center of many of Modern Family's longest-running and most successful storylines.
Luke Dunphy, the son of Phil and Claire Dunphy, might not have had the romantic entanglements that his two sisters often dealt with, but his scenes were no less endearing. Luke, who is portrayed as being offbeat, affectionate, and not very bright, grows to adolescence and eventual adulthood in front of viewers' eyes, becoming a firm fixture in the world of television sitcoms. Luke is very prone to getting into trouble, mainly due to his frequent misunderstanding of situations and his strange choice of friends.
During the entire series run of Modern Family, Luke Dunphy was played by Nolan Gould, a young actor who shares very few similarities to the character. In fact, according to a report from Bustle, Gould is actually possessed of remarkable intellect.
Nolan Gould has been described as a 'genius'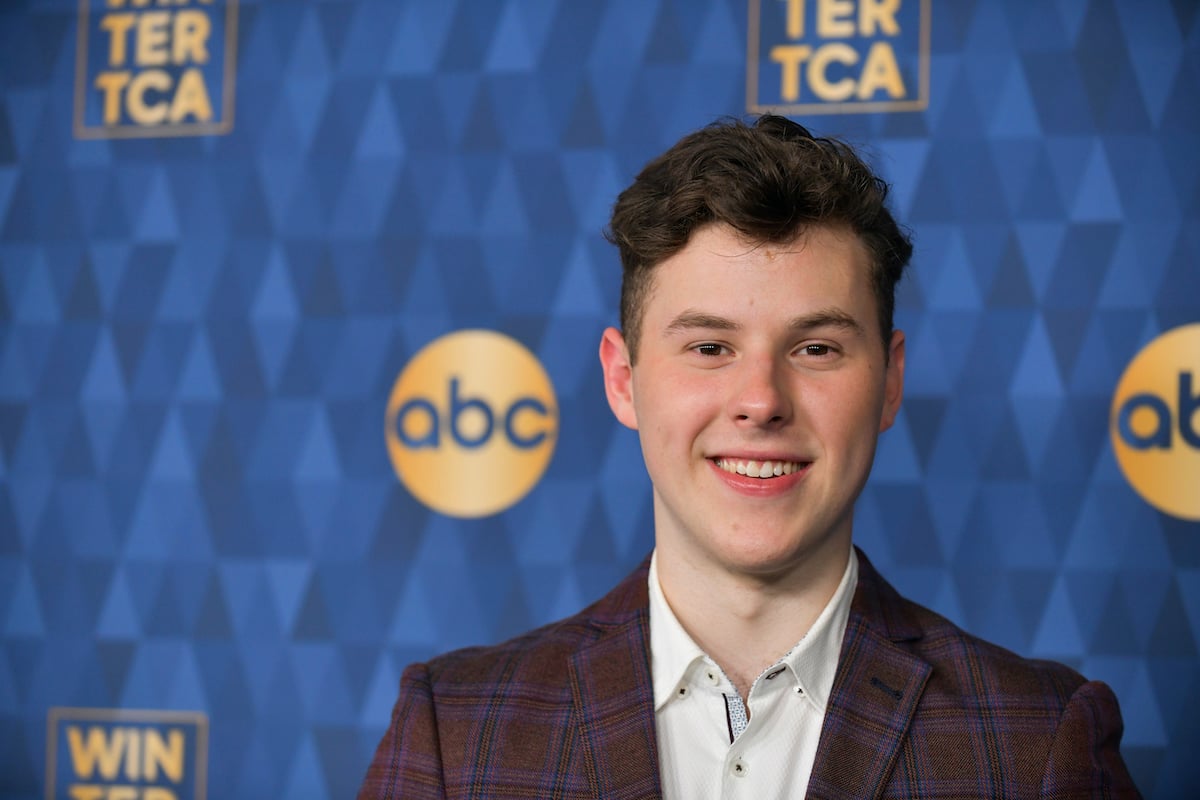 Luke Dunphy might be rather aloof, but Gould is anything but. According to a report from Bustle, Gould graduated from high school when he was only 13 years old and is a member of the Mensa Society, an exclusive club designed for people with very high IQs.
The young man could even be described as a genius, based on that alone. Reportedly, Gould's IQ is 150, placing him in truly elite company. In addition to his work in Modern Family, Gould has acted in a handful of film projects, including Friends With Benefits, Ghoul, Field of Lost Shoes, and The To Do List. He has also appeared in several music videos and television products — but his best-known role is definitely that of Luke Dunphy in Modern Family.
A bright future is definitely ahead of Gould — whether he chooses to continue acting or to focus his energy on other pursuits.
RELATED: This 'Modern Family' Character Never Graduated From College After Being Expelled