'Moon Knight' Actor Oscar Isaac Bumped Into Ethan Hawke at a Coffee Shop and Convinced Him to Play Arthur Harrow
Marvel fans are excited for the next Disney+ show set in the Marvel Cinematic Universe, Moon Knight. Oscar Isaac stars as the titular character, Moon Knight, and Ethan Hawke plays the villain in the show. But if it weren't for Isaac and a kismet coffee shop run-in, Hawke might not have agreed to star in Moon Knight.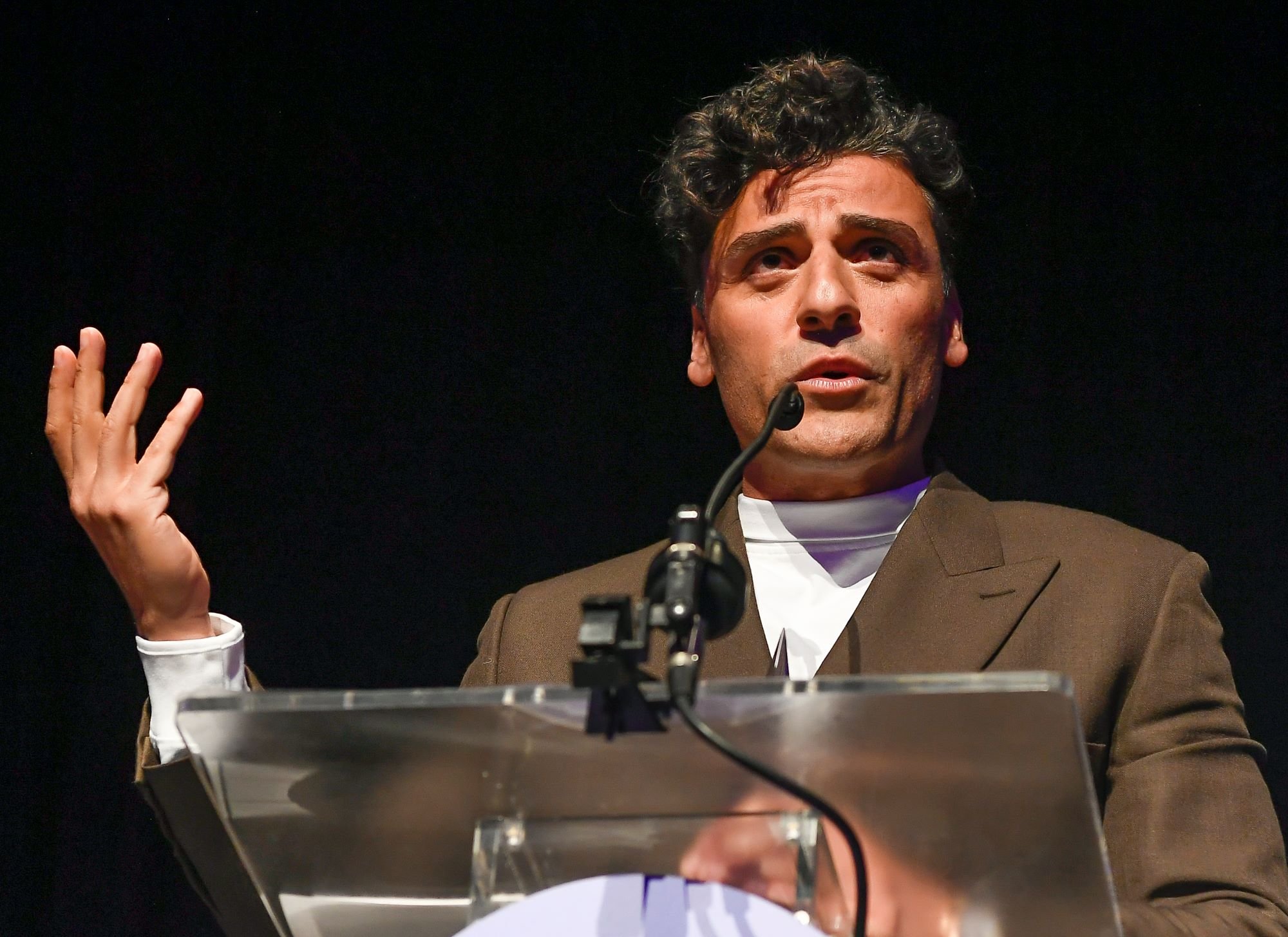 Oscar Isaac and Ethan Hawke play enemies in 'Moon Knight'
A lot is unknown about Moon Knight, which premieres on Disney+ in under two months. That includes the cast, which remains relatively small at the moment as Marvel keeps a tight lip on who might pop up in the series. But, thankfully, fans know that Oscar Isaac and Ethan Hawke are the stars of Moon Knight.
Isaac plays Steven Grant/Marc Spector/Moon Knight, and Hawke plays Arthur Harrow. Moon Knight is a mercenary with dissociative identity disorder, which means he has multiple personalities. Meanwhile, Harrow is a cult leader who wants Grant to give in to his dark side. But, many fans think that Harrow is just a cover for a more notable villain from the comic books. Perhaps he's playing the Sun King, one of Moon Knight's biggest enemies.
Many fans who believed Isaac would start the show playing Marc Spector were proven wrong by the Moon Knight trailer, which shows the actor playing Steven Grant. In the video, he finds a ringing cell phone, and the person on the other end of the line calls him Marc. It's safe to say that Oscar Isaac and Moon Knight will defy everyone's expectations.
Ethan Hawke explains how Oscar Isaac recruited him for 'Moon Knight'
While appearing on Late Night with Seth Meyers in August 2021, Ethan Hawke shared that Oscar Isaac convinced him to join Moon Knight.
"I heard about [Moon Knight] from Oscar Isaac, who lives like three blocks down the street from me in Brooklyn," he said. "I was at a coffee shop, and he came up to me. He's like, 'Hey, I really liked The Good Lord Bird.' I was like, 'Oh, cool, I really like your work. You're amazing.' He's like, 'Hey, want to be in the Moon Knight with me?' I was like … Yeah! So, it happened the right way."
It sounds like Oscar Isaac and Ethan Hawke starring alongside one another in Moon Knight was meant to be.
During the interview, Seth Meyers pointed out that Hawke, filming Moon Knight at the time, struck a resemblance to infamous cult leader David Koresh. And Hawke revealed that he based his character in the Marvel Disney+ show on Koresh. He said, "I guess it's working!"
What to expect from Marvel's new vigilante series
Aside from Oscar Isaac and Ethan Hawke, Moon Knight stars Gaspard Ulliel as Anton Mogart and May Calamawy as an unknown character.
The synopsis reads, "The series follows Steven Grant, a mild-mannered gift-shop employee, who becomes plagued with blackouts and memories of another life. Steven discovers he has dissociative identity disorder and shares a body with mercenary Marc Spector. As Steven/Marc's enemies converge upon them, they must navigate their complex identities while thrust into a deadly mystery among the powerful gods of Egypt."
Moon Knight premieres on March 30 on Disney+.