'Moon Knight' Director Is 'Absolutely Sure' of Oscar Isaac's Future in the MCU
Although 'Moon Knight' might only be a limited series on Disney+, one director is confident that Oscar Isaac will continue playing the vigilante for years to come.
Marvel fans cannot get enough of Oscar Isaac as Marc Spector/Steven Grant in Moon Knight on Disney+. And even though the Marvel Cinematic Universe series may only have one season, it likely won't be Isaac's final appearance as the superhero.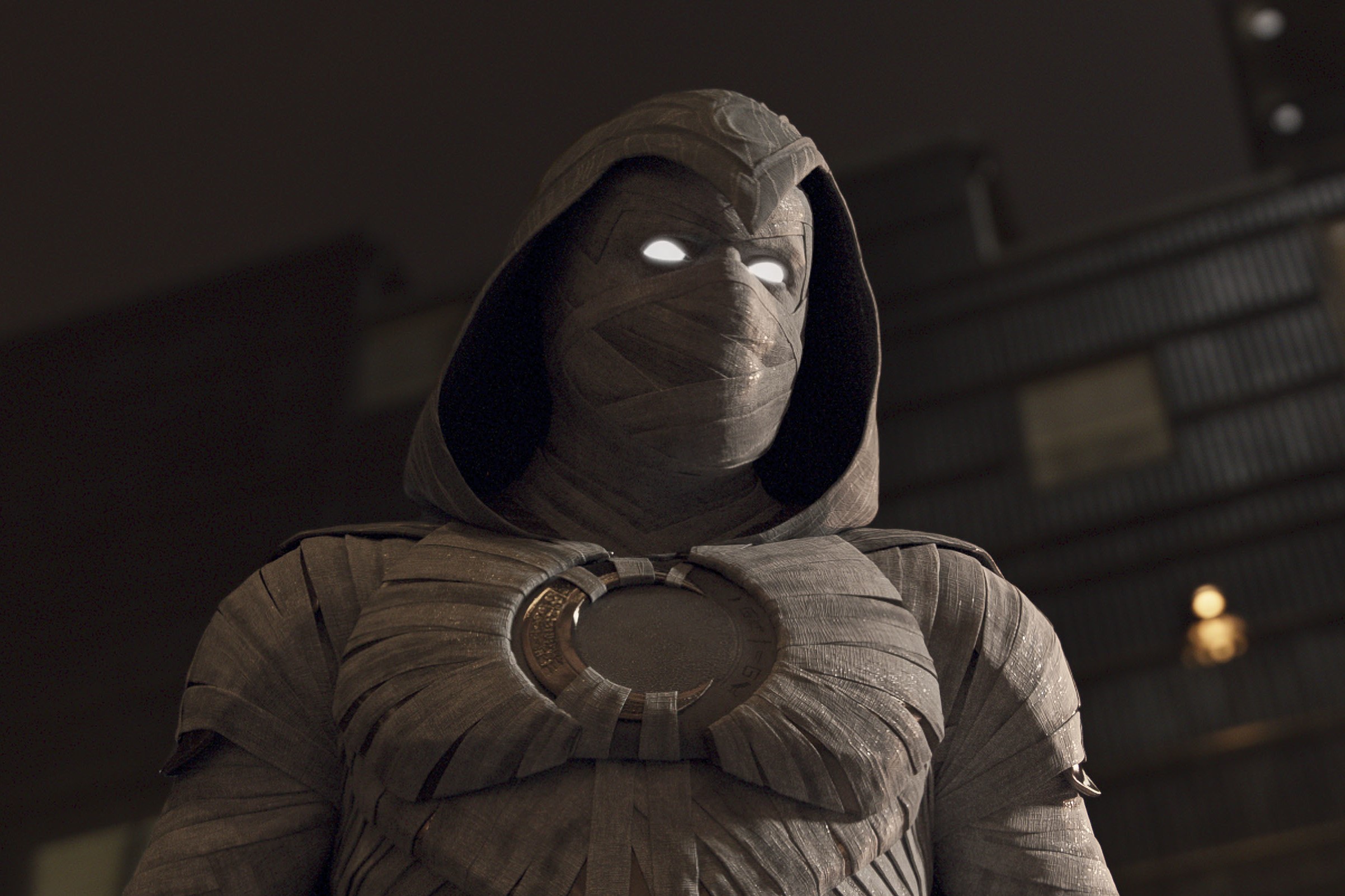 'Moon Knight' is likely a limited series
Unfortunately, all of the signs point toward Moon Knight as a one-and-done Marvel Disney+ series. Thankfully, though, that doesn't mean that Oscar Isaac will stop playing Moon Knight following the show's final episode. The MCU allows characters to crossover any medium. But according to Ethan Hawke, who plays Arthur Harrow, Moon Knight is a limited series.
"One of the surprises to me [about making Moon Knight] was the process," Hawke told Entertainment Weekly. "We developed all the episodes, and we had [director] Mohamed [Diab] and this team of [directors] Justin [Benson] and Aaron [Moorhead], and everybody was around at all the rehearsals. It was kind of wonderful. It wasn't like, 'Oh, the director's in charge now.'"
The actor continued, "It felt like one thing, one breathing entity, and I'd never seen that happen before. Now granted, it's only my second limited series, but I'd never seen that happen."
Hawke called Moon Knight a limited series, so the show will likely conclude following episode 6.
'Moon Knight' director is confident that Oscar Isaac has a bright future in the MCU
During an interview with Collider, Moon Knight director Mohamed Diab shared high hopes for Oscar Isaac's future in the MCU, even if the show is only one season.
"I want to let you in [on] a secret," Diab said. "Marvel is so secretive that what's your experience is what my experience is. I know nothing. And sometimes you ask yourself, 'Did I do a bad job?' But I think this is the way they do it. Thank God they love the show. They keep expressing every day how much they love the show, but it's not like any other show, meaning on the other show, outside the Marvel universe."
He added, "Meaning any TV series, if it's good, you know that you're going to get a second season, but one WandaVision was great. And you didn't get a second season. You went to something else. So what I'm absolutely sure of is that Moon Knight is staying, staying for a long time, in my opinion. That's just a prediction."
"He's so interesting that I think he's going to stay, but what's going to happen next?" Diab pondered. "Is he going to be on another season? Is it going to be a film? [Will] he join someone else? My guess is yours."
Even if Moon Knight is a limited series, Diab is secure in his belief that Oscar Isaac will continue to play the character in the MCU.
Oscar Isaac claims he doesn't have a Marvel contract after 'Moon Knight' ends
While speaking with Variety, Oscar Isaac revealed that he hadn't signed a contract that included MCU appearances beyond Moon Knight. So, according to him, there are currently no plans for Moon Knight following the show's season 1 finale.
"I had heard of the golden handcuffs," the actor shared. "That was something that I was reticent about. And luckily, we all agreed that this [show] is what we're going to focus on. This is the story. And if there's any kind of future, I think it just depends on if people like it, if people want to see more, and if we find a story that's worth telling."
Considering fans' positive reactions to Moon Knight, it might be safe to say that Marvel will want to bring Oscar Isaac back for more MCU projects.
Moon Knight airs Wednesdays on Disney+.