Movie Musicals to Watch on HBO Max Before 'In the Heights' Premieres
In The Heights — the Lin-Manuel Miranda film adaptation of the Broadway musical of the same name — will premiere in theaters and on HBO Max June 18, 2021. The film follows a bodega owner who has mixed feelings about closing up shop and retiring to the Dominican Republic after inheriting his grandmother's fortune.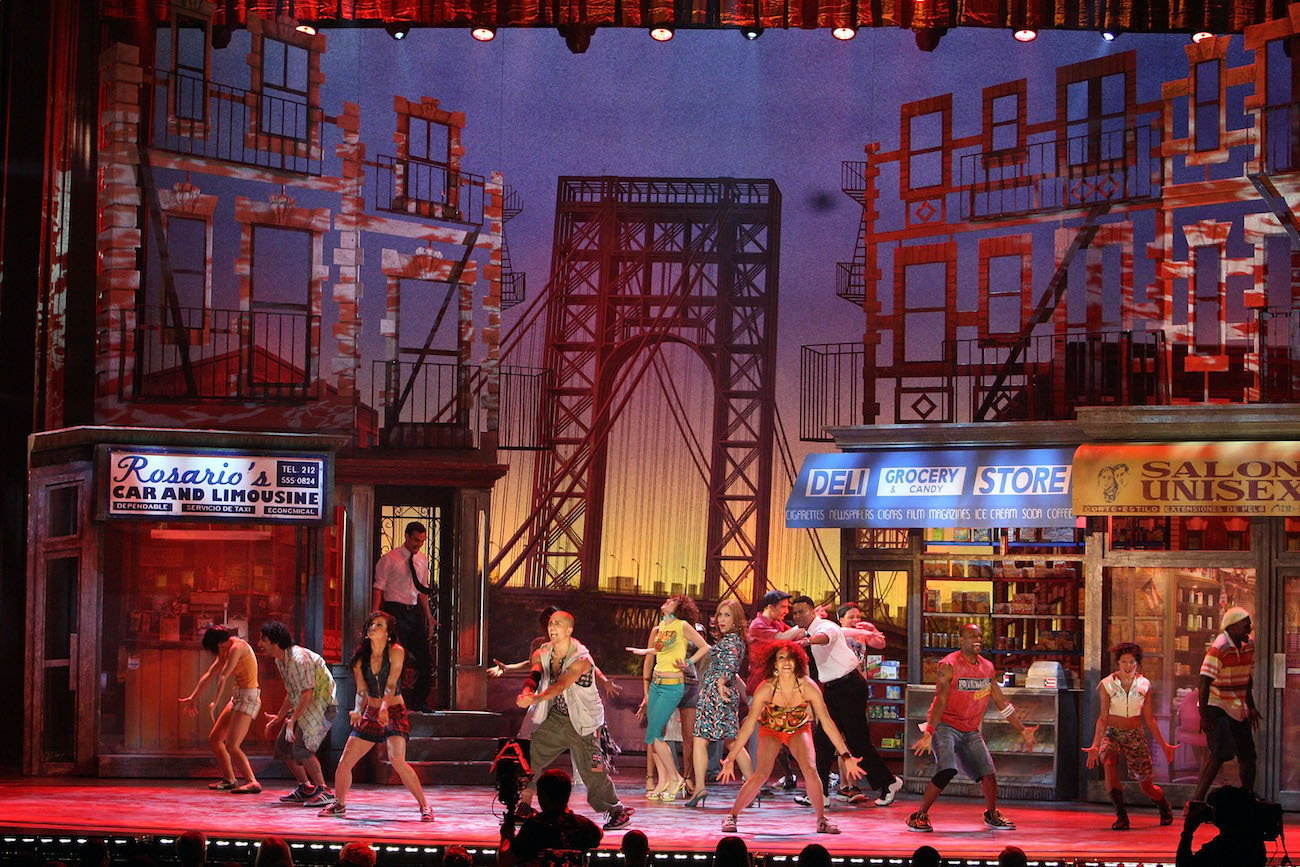 Based on the trailers, the movie should be a funny, high-energy musical with elaborate choreography and a ton of heart. Yet, June is still pretty far away, so if you're looking to fill that movie musical void, here are a handful of movie musicals available for streaming on HBOMax. 
1.   'The Wizard of Oz'
Nothing beats a classic. Judy Garland shines in the movie musical that brought viewers the beloved "Somewhere Over the Rainbow." So, grab a bucket of popcorn and travel down the yellow brick road with Dorothy, the Tin Man, the Cowardly Lion, and the Scarecrow once more.
2. 'A Star Is Born' (the last three versions) 
A Star Is Born has been made four times in total — the first film was not a musical, but all three following interpretations were. Each time, an iconic performer of the time was in the driver's seat. You can opt for a '50s theatrical vibe with Garland, a feminist rocker feel with Barbra Streisand, or a modern pop star tale with Lady Gaga. Pick your poison. 
3. 'Hairspray' 
In terms of uplifting movie musicals, what beats the Hairspray soundtrack? From "You Can't Stop the Beat" to "Miss Baltimore Crabs," this movie musical's got the good guys against the bad guys — in a story about segregation and racism in 1960s Baltimore. The narrative packs a punch but the film maintains a mostly high-octane beat (with a few memorable and meaningful ballads to boot). Queen Latifah, Christopher Walken, Zac Efron, Michelle Pfeiffer, and more star. 
4. 'Rock of Ages'
Rock of Ages may not be the most critically acclaimed movie on this list, but if you're a fan of '80s rock and Tom Cruise, you might as well give it a shot. The 2012 movie includes songs like "Paradise City," "Sister Christian," "Juke Box Hero," "Wanted Dead or Alive, "Hit Me With Your Best Shot," and more. Catherine Zeta-Jones, Alec Baldwin, Julianne Hough, and Mary J. Blige also star in the 2012 film. 
5. 'Purple Rain'
The 1984 musical drama Purple Rain follows a young musician, The Kid (Prince) who yearns to escape his home life alongside his band The Revolution. Yet, he struggles to ensure he doesn't follow in his father's footsteps as another musician aims to steal his spotlight and his girlfriend. In this near-autobiographical tale, songs like "The Beautiful Ones," "Computer Blue," "Purple Rain," and "I Would Die 4 You," all make their way into the film. 
Other movie musicals on HBOMax 
Little Shop of Horrors
The High Note
Singin' in the Rain
Ray
Bessie
…and many more