'Ms. Marvel' Has 1 Surprising Connection to 'Spider-Man: No Way Home'
Whereas 'Moon Knight' didn't have any connections to the MCU, 'Ms. Marvel' will have a few, including a character from 'Spider-Man: No Way Home.'
Following the widely successful Moon Knight, the next installment in the Marvel Cinematic Universe on Disney+ is the upcoming series, Ms. Marvel. Like its predecessor, the show will introduce a new hero to the MCU. But unlike Moon Knight, Ms. Marvel will feature many connections to its greater universe, including a character from Spider-Man: No Way Home.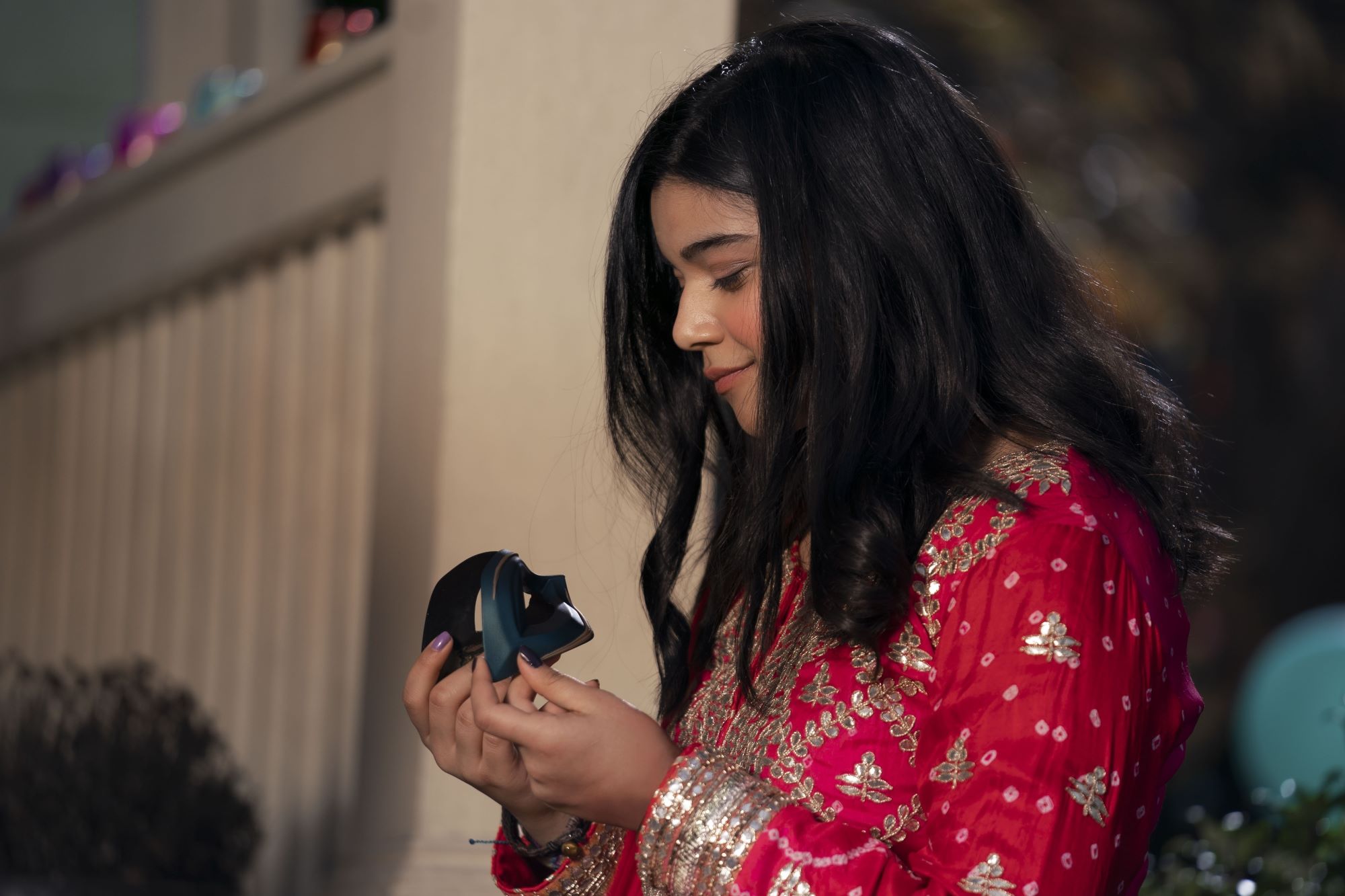 'Ms. Marvel' will feature 1 'Spider-Man: No Way Home' character
Per ComicBook.com, Arian Moayed is set to star in Ms. Marvel as Agent Cleary, who was first seen working with the Department of Damage Control in Spider-Man: No Way Home.
Cleary was one of the leading agents who arrested Peter Parker at the film's beginning after Mysterio revealed his identity as Spider-Man. The agent then interrogated Peter, Aunt May, MJ, and Ned. But Matt Murdock later got the charges against Peter dropped, and Agent Cleary was never seen again.
Ms. Marvel probably won't have a direct connection to Spider-Man: No Way Home's plot. But it's interesting that one of the movie's characters will show up in the upcoming Disney+ series. Perhaps whatever mess Kamala Khan gets herself into will force the Department of Damage Control to intervene, and that's where Agent Cleary comes in.
'Spider-Man: No Way Home' won't be the only MCU connection in 'Ms. Marvel'
While Agent Cleary will serve as a link between Ms. Marvel and Spider-Man: No Way Home, the Marvel show will also feature other major MCU references. Anyone who knows Kamala Khan or has seen the trailer for Ms. Marvel knows that she's obsessed with Captain Marvel.
Actually, Kamala looks up to all superheroes, but her favorite is Carol Danvers, played by Brie Larson. There will undoubtedly be multiple references to one of the most powerful Avengers throughout the series. And perhaps fans will even see a Captain Marvel cameo by the series end.
Following the premiere of Ms. Marvel, Iman Vellani will reprise her role as Kamala in the Captain Marvel sequel, The Marvels, on July 28, 2023. So fans theorize that the show will contain a cameo that teases the highly anticipated MCU movie.
Everything we know about the upcoming Marvel Disney+ series
The official synopsis for Ms. Marvel reads:
"Ms. Marvel is a new, original series that introduces Kamala Khan, a Muslim American teenager growing up in Jersey City. An avid gamer and a voracious fan-fiction scribe, Kamala is a superhero mega fan with an oversized imagination — particularly when it comes to Captain Marvel. Yet Kamala feels like she doesn't fit in at school and sometimes even at home—that is, until she gets super powers like the heroes she's always looked up to. Life gets better with super powers, right?"
The cast includes Iman Vellani as Kamala Khan/Ms. Marvel, Aramis Knight as Kareem/Red Dagger, Saagar Shaikh as Amir Khan, Rish Shah as Kamran, Zenobia Shroff as Muneeba Khan, Mohan Kapur as Yusuf Khan, and Matt Lintz as Bruno Carrelli.
Ms. Marvel premieres on June 8 on Disney+. The series will consist of six episodes, which places its finale on July 13.