'Ms. Marvel' Episode 4: Who Is Red Dagger in Marvel Comics?
Marvel Cinematic Universe fans first learned that Red Dagger would appear in Ms. Marvel after seeing a glimpse of him in the trailer for the Disney+ series. But Ms. Marvel didn't reveal the character until the fourth episode. And the hour only gave a tease into who Red Dagger is, so we compiled all of the information on the hero's history from the comics.
[Spoiler alert: This article contains spoilers from Ms. Marvel Episode 4, "Seeing Red."]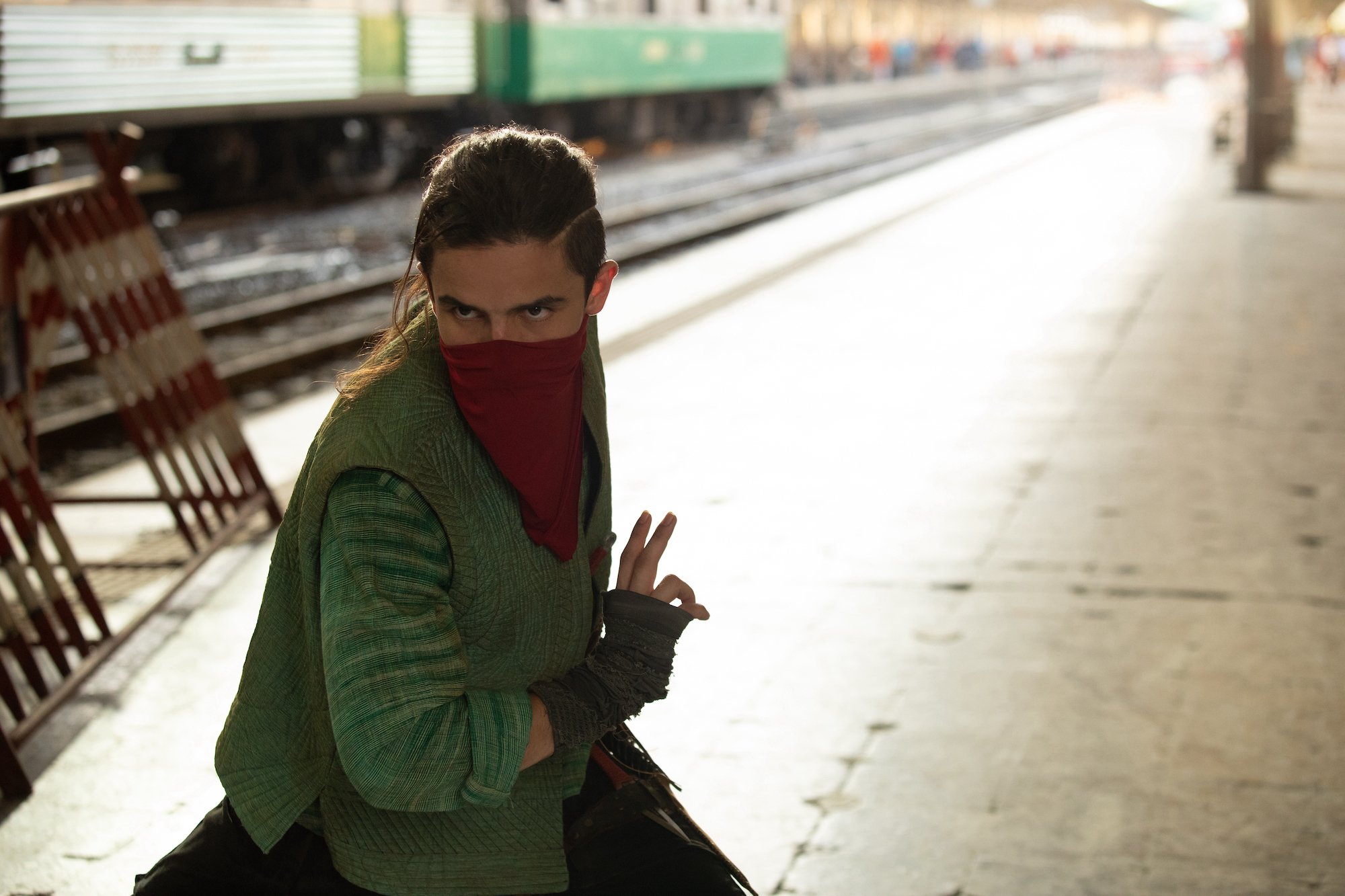 A recap of 'Ms. Marvel' Episode 4
Ms. Marvel Episode 4 began with Kamala Khan traveling to Karachi, Pakistan, with her mother, Muneeba. They reunite with Sana, Kamala's grandmother, who discusses the vision of the train with Kamala. She claims that the bangle is trying to tell her something and that she must be in Karachi to figure out what that is. Sana also confirms that Kamala is a Djinn.
Later, when Kamala investigates the train station, she runs into a mysterious knife-wielding boy wearing a red scarf around the lower half of his face. He initially thinks Kamala is one of the Clandestines, so he attacks her. However, when he realizes who she is, he reveals that his name is Kareem and takes her back to his hideout. This is when Ms. Marvel namedrops "Red Dagger."
Kareem tells Kamala that he is a part of an organization known as the Red Daggers, whose leader is Waleed. They "protect their people from threats of the unseen." Kamala meets Waleed, and he informs her that the Clandestines are trying to merge the Noor Dimension with the human world. And as a result, they would rule over everything.
The Clandestines, who broke out of prison and left Kamran behind in Ms. Marvel Episode 4, break into the Red Dagger hideout while Waleed and Kareem are training Kamala. A fight ensues, and Najma kills Waleed. When Najma strikes Kamala's bangle, Kamala finds herself at the train station during partition.
Red Dagger has a connection to Ms. Marvel in the comic books
Similar to Ms. Marvel, Kareem is a vigilante from Karachi who calls himself Red Dagger. He protects his people from various threats, and he later runs into Kamala Khan, aka Ms. Marvel, while patrolling the streets of Karachi.
Kareem taught himself how to fight and is an expert in parkour and a skilled marksman. As his name suggests, his weapon of choice is a dagger, and he wears a red scarf over his mouth to protect his identity.
Tension ensues between Kamala and Kareem as they don't exactly agree on the others' superhero-ing methods. However, they also meet outside of their secret identities when Kareem becomes an exchange student and goes to live with Kamala's family in New Jersey.
Later, Kareem discovers that Kamala is Ms. Marvel, and she realizes he is Red Dagger.
Is 'Ms. Marvel's' love triangle now a love square thanks to Red Dagger?
In the comic books, Ms. Marvel and Red Dagger develop romantic feelings for one another. However, nothing came out of their relationship since Kamala still had to sort out her feelings for Bruno. And just like in the comics, Ms. Marvel delves into the complications of Kamala's love life.
Kamala and Bruno have a history together as they are childhood best friends. Plus, Bruno has a crush on Kamala, even though she doesn't seem to realize his fondness for her. And there's obvious tension between Kamala and new kid Kamran, but perhaps his involvement with the Clandestines has squashed Kamala's crush.
Now, Kareem has entered the picture, and Ms. Marvel's love triangle has gotten much more complicated. But we have a feeling that Kamala has more important things on her mind than deciding which boy she should be with.
Ms. Marvel airs Wednesdays on Disney+.
For more on the entertainment world and exclusive interviews, subscribe to Showbiz Cheat Sheet's YouTube channel.
RELATED: 'Ms. Marvel' Episode 3's Sneaky MCU Easter Egg, Explained