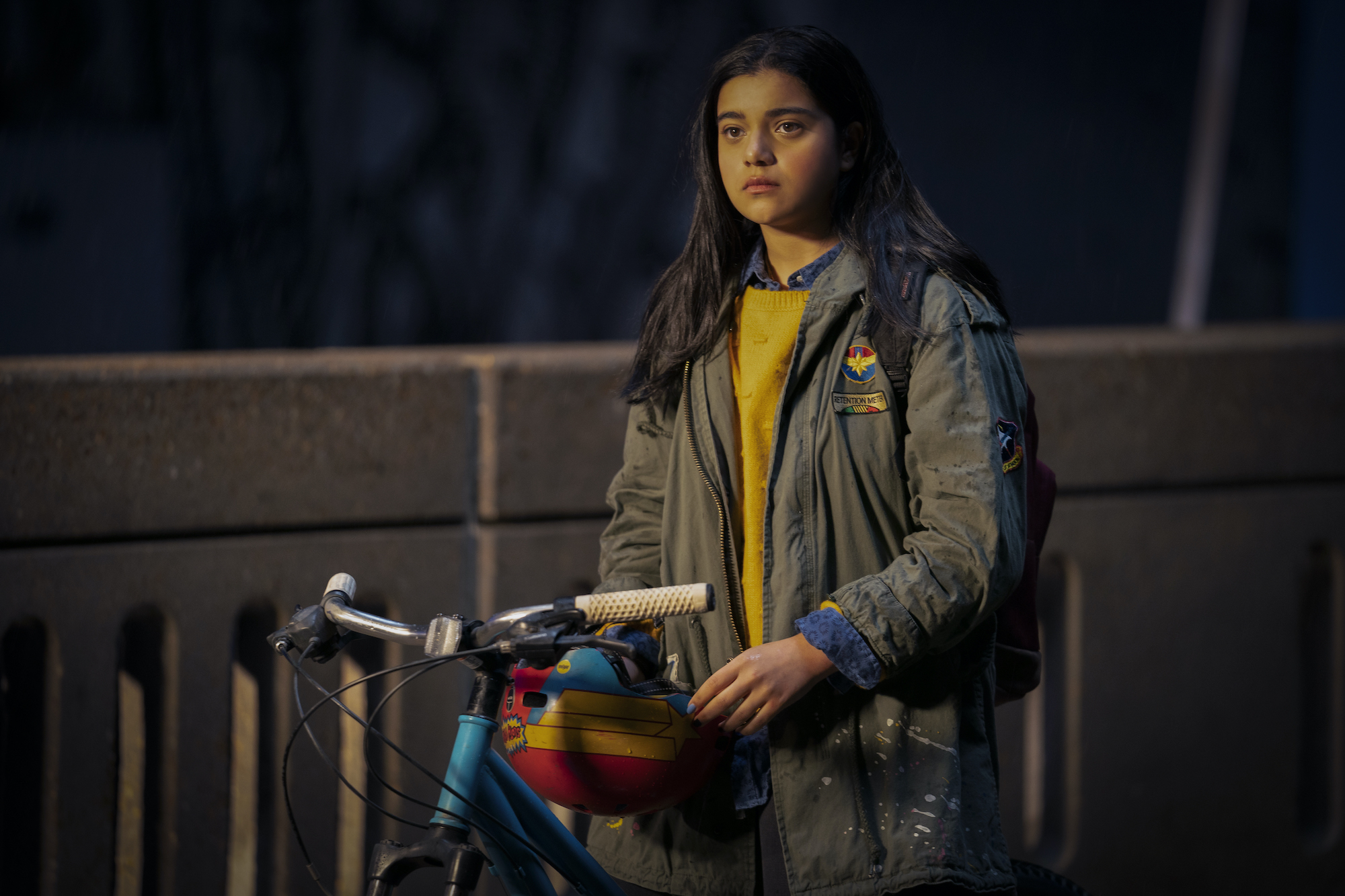 'Ms. Marvel': Iman Vellani Claims She Will 'Retire' if She Ever Leaks Marvel Secrets
Iman Vellani is determined to learn from the mistakes of Tom Holland and Mark Ruffalo and not share any Marvel secrets from 'Ms. Marvel' and beyond.
Marvel Cinematic Universe fans have fallen in love with Iman Vellani as Kamala Khan after only a few episodes of Ms. Marvel. The actor plays the newest superhero in the MCU, but she represents Marvel "fangirls" everywhere. Vellani has loved Ms. Marvel and the comic books since she was young, and now that she has secured her dream job, she is determined not to let it slip through her fingers.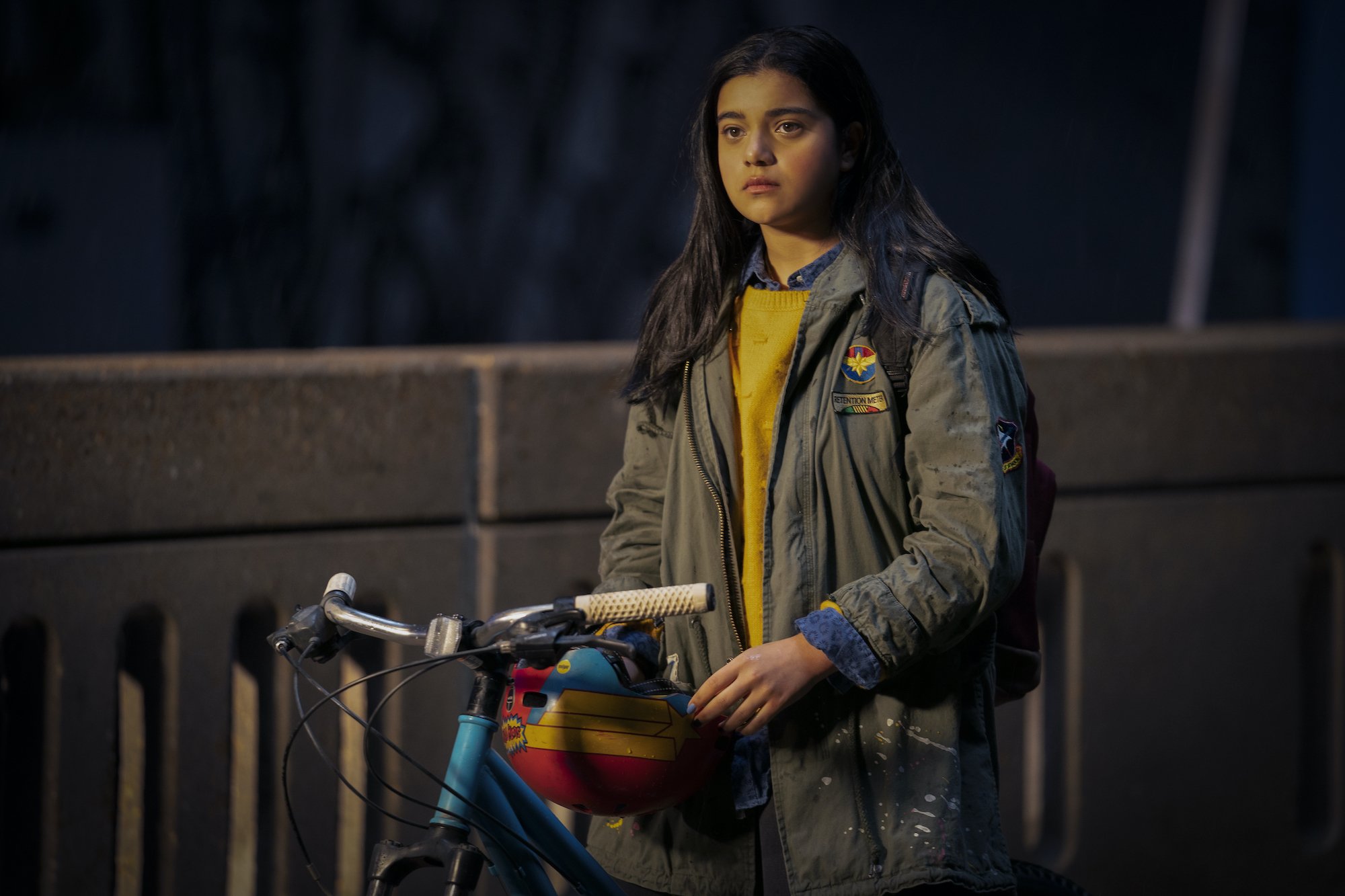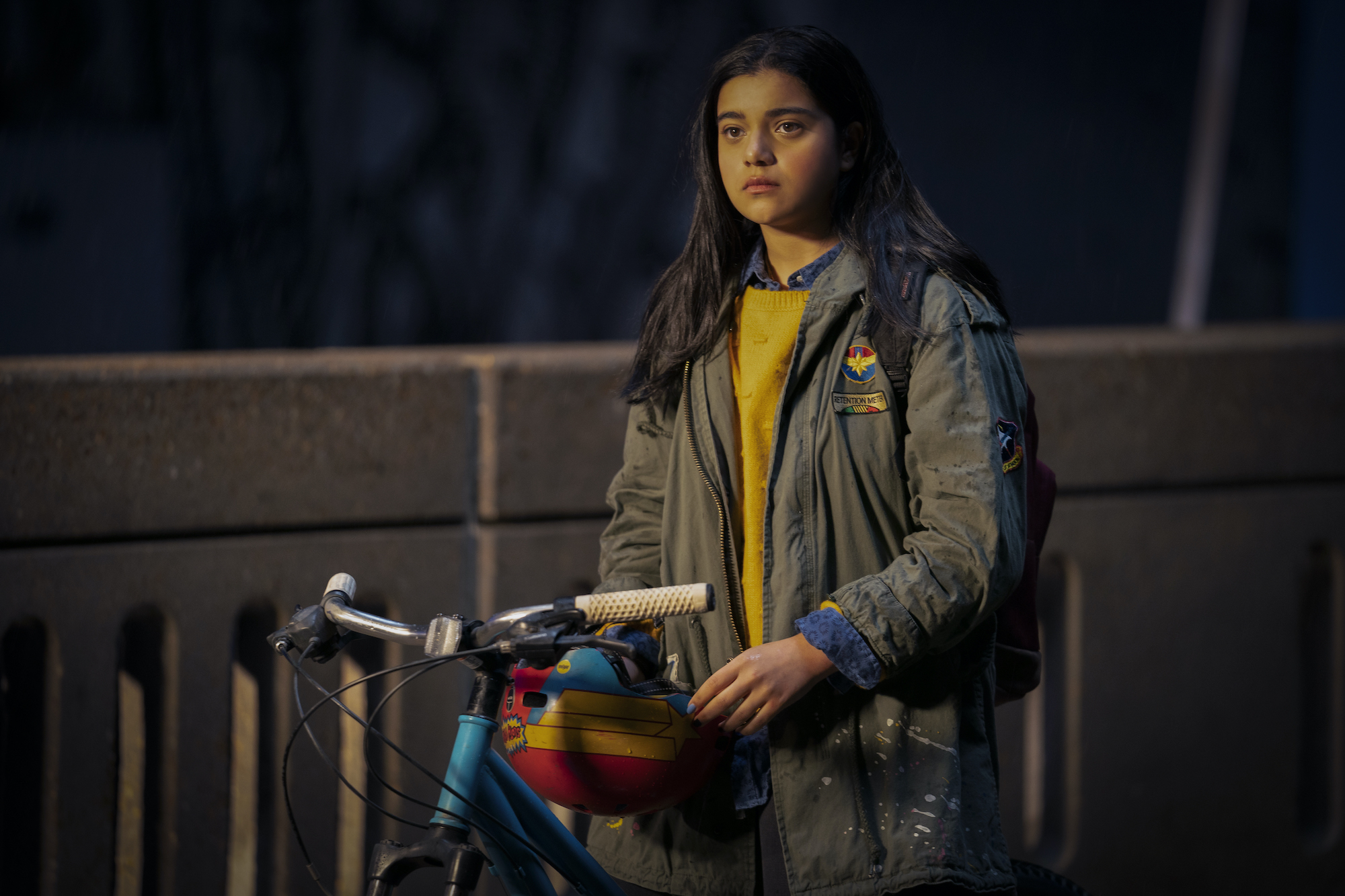 Iman Vellani stars as Kamala Khan in 'Ms. Marvel' on Disney+
Ms. Marvel premiered on June 8 on Disney+, and fans were immediately hooked. The MCU series introduces the world to a brand new superhero — Kamala Khan, played by Iman Vellani. And by all accounts, she's just like us.
Kamala is obsessed with the Avengers, particularly Carol Danvers, aka Captain Marvel. In the first episode, Kamala sneaks out with her best friend, Bruno, to attend AvengerCon, where she participates in a Captain Marvel costume contest. However, when she adds a mysterious bangle that belonged to her great-grandmother to her costume, Kamala develops powers.
As the series continues, Kamala will likely continue to learn more about her powers. And Ms. Marvel star Iman Vellani will undoubtedly continue to impress fans as the MCU's breakout star.
The actor is confident that she won't spill any Marvel secrets
Before Ms. Marvel premiered on Disney+, Iman Vellani sat down with Variety to discuss the show and her future in the MCU. And it sounds like she has learned from the mistakes of some Marvel actors (re: Tom Holland) regarding leaking Marvel intel.
"I love [keeping Marvel secrets]," Vellani revealed. "It's power. For some people, money and owning businesses is power. For me, it's Marvel secrets. I vowed to [Marvel Studios president] Kevin [Feige] that I will never drop any secret. If it happens, I'm retiring."
So far, Iman Vellani has kept her word and her lips sealed. However, given that she will reprise her role as Kamala in the Captain Marvel sequel, The Marvels, Vellani has a long road ahead of her. Hopefully, she continues to be an expert at keeping secrets because we would very much like to see more of Kamala Khan in the future.
Iman Vellani describes her audition process for 'Ms. Marvel'
During the interview with Variety, Ms. Marvel actor Iman Vellani revealed how she secured the part of Kamala.
"This was my first audition ever," the actor explained. "My aunt got the casting call through a WhatsApp forward, and it was literally a blank page that said like 'Ms. Marvel Disney+ Casting. Send headshot and resume here.' Looked super sketchy, but I did it anyway."
Vellani continued, "I fully knew what I was going in for, and when they sent back the self-tape scenes, I knew exactly which comic books they're pulling those scenes from. I was like, 'Oh my god, this is, like, actually real. It's not a scam."
Ms. Marvel, starring Iman Vellani, airs Wednesdays on Disney+.
For more on the entertainment world and exclusive interviews, subscribe to Showbiz Cheat Sheet's YouTube channel.