Are Ms. Marvel's Powers Different in the TV Show? Fans Are Angry About the New Trailer
Marvel released the official trailer for Ms. Marvel, which previewed the first look at Kamala Khan's powers and revealed the Marvel Disney+ show's release date. While many fans were excited to see the new trailer, many took to Twitter to express their disappointment regarding the change in Ms. Marvel's powers.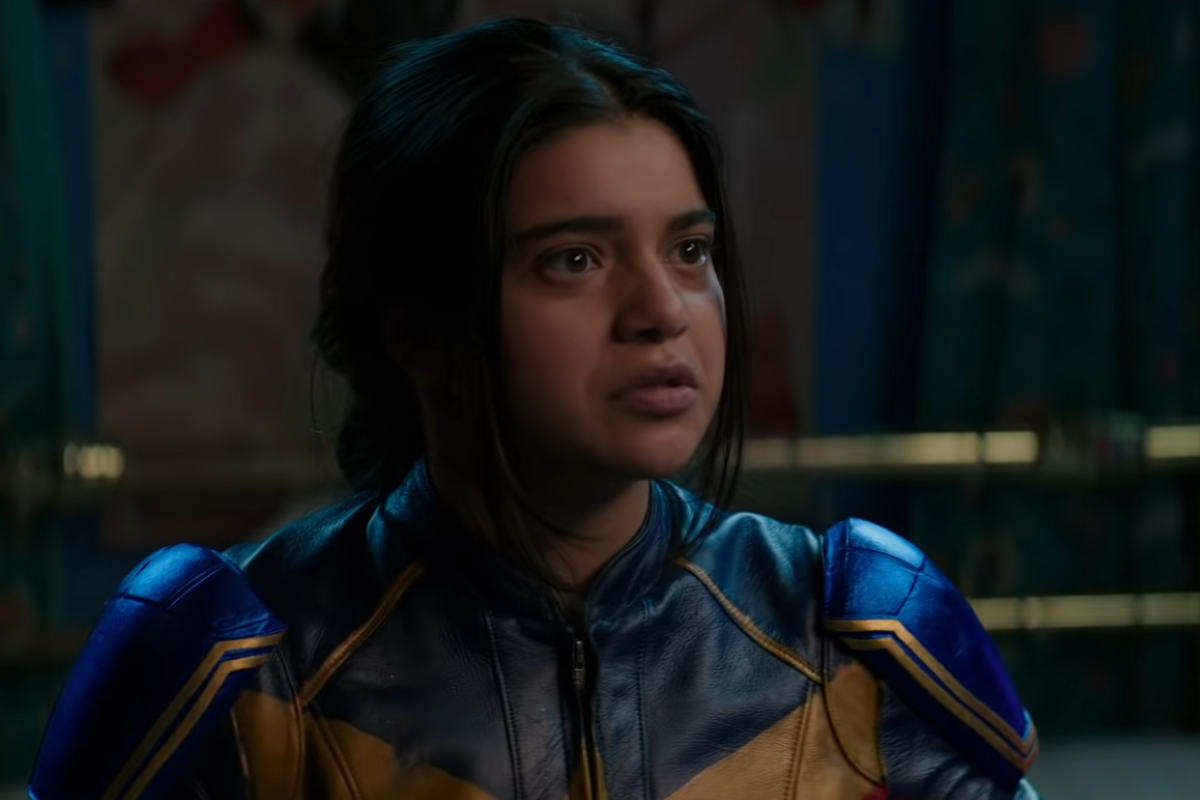 Marvel releases the new trailer for 'Ms. Marvel'
Fans predicted that Marvel would release the trailer for Thor: Love and Thunder next, but as always, the studio proved them wrong. Instead, they shared the trailer for a different Marvel Cinematic Universe project. Ms. Marvel will be the second television show Disney releases on its streaming platform in 2022, following Moon Knight.
The Ms. Marvel trailer introduced the world to Kamala Khan, a Muslim Pakistani-American 16-year-old from Jersey City. And she is just like us because she is a massive fan of the Avengers, especially Captain Marvel. She also dreams of becoming a superhero. In the video, Kamala says, "I spend too much time in fantasy land. It's not really the brown girls from Jersey City who save the world. That's a fantasy, too."
But by the end of the trailer, Kamala gains powers and becomes Ms. Marvel.
Some fans aren't happy about Kamala's powers in the 'Ms. Marvel' trailer
After Marvel announced that they would be developing a television show about Ms. Marvel, many fans wondered how they would portray her powers in live-action. And the Ms. Marvel trailer finally previewed the first look at Kamala's powers, but some people are not happy with the result.
In the comic books, Kamala discovers that she has the power to shapeshift after learning she has Inhuman genes. More specifically, Kamala can elongate her body and alter her size. So her powers are similar to that of Mr. Fantastic and Ant-Man. However, in the trailer for the upcoming MCU show, Kamala gains abilities that are more like Captain Marvel's powers. The teenager finds a bracelet that allows her to harness cosmic energy.
After the official trailer premiered, fans took to social media to express their disappointment in the change to Ms. Marvel's powers.
One fan wrote, "'They rightfully changed Ms. Marvel's powers because Mr. Fantastic already stretches' get the f**k out of here."
"I am pretty easy to please when it comes to capes**t, but I cannot vibe with changing Ms. Marvel's powers that s**t is lame," another person posted.
A passionate fan also said, "Ms. Marvel is such a good comic book character to me because she actively embraces being weird and uncool and owning the awkward stuff that makes you who you are. Her embiggening power set reflected that! [I don't know] why they'd take it away and make her a Blue Green Lantern."
Everything we know about the upcoming Marvel Disney+ series
Per ComicBook.com, Marvel released the synopsis for Ms. Marvel along with the new trailer. It reads:
"Marvel Studios' Ms. Marvel is a new, original series that introduces Kamala Khan, a Muslim American teenager growing up in Jersey City. An avid gamer and a voracious fan-fiction scribe, Kamala is a Super Hero mega fan with an oversized imagination — particularly when it comes to Captain Marvel. Yet Kamala feels like she doesn't fit in at school and sometimes even at home—that is, until she gets super powers like the heroes she's always looked up to. Life gets better with super powers, right?"
The series stars Iman Vellani as Kamala Khan/Ms. Marvel, Aramis Knight as Kareem/Red Dagger, Saagar Shaikh as Amir Khan, Rish Shah as Kamran, Zenobia Shroff as Muneeba Khan, Mohan Kapur as Yusuf Khan, and Matt Lintz as Bruno Carrelli.
Vellani is set to reprise her role as Ms. Marvel in The Marvels — the Captain Marvel sequel due to hit theaters on Feb. 17, 2023, as a part of Phase 4 of the MCU.
Ms. Marvel premieres on June 8, 2022, on Disney+.
RELATED: 'Moon Knight': Oscar Isaac Reveals Marc Spector Is a 'Jerk' in the Series