MTV's 'The Challenge': Cara Maria Sorbello and Johnny 'Bananas' Devenanzio Offer Insights About the Game in New Book
MTV's The Challenge fans have a new opportunity to learn more about the game than they ever had before. While fans eagerly await more information about The Challenge Season 38, a book about the show is in the works. The book reportedly gives a number of stars, like Cara Maria Sorbello and Johnny "Bananas" Devenanzio, a chance to share their stories. Here's what we know about the book, plus more about where Sorbello and Devenanzio stand on the game today.
MTV's fan-favorite reality series is getting a book featuring interviews from notable players and winners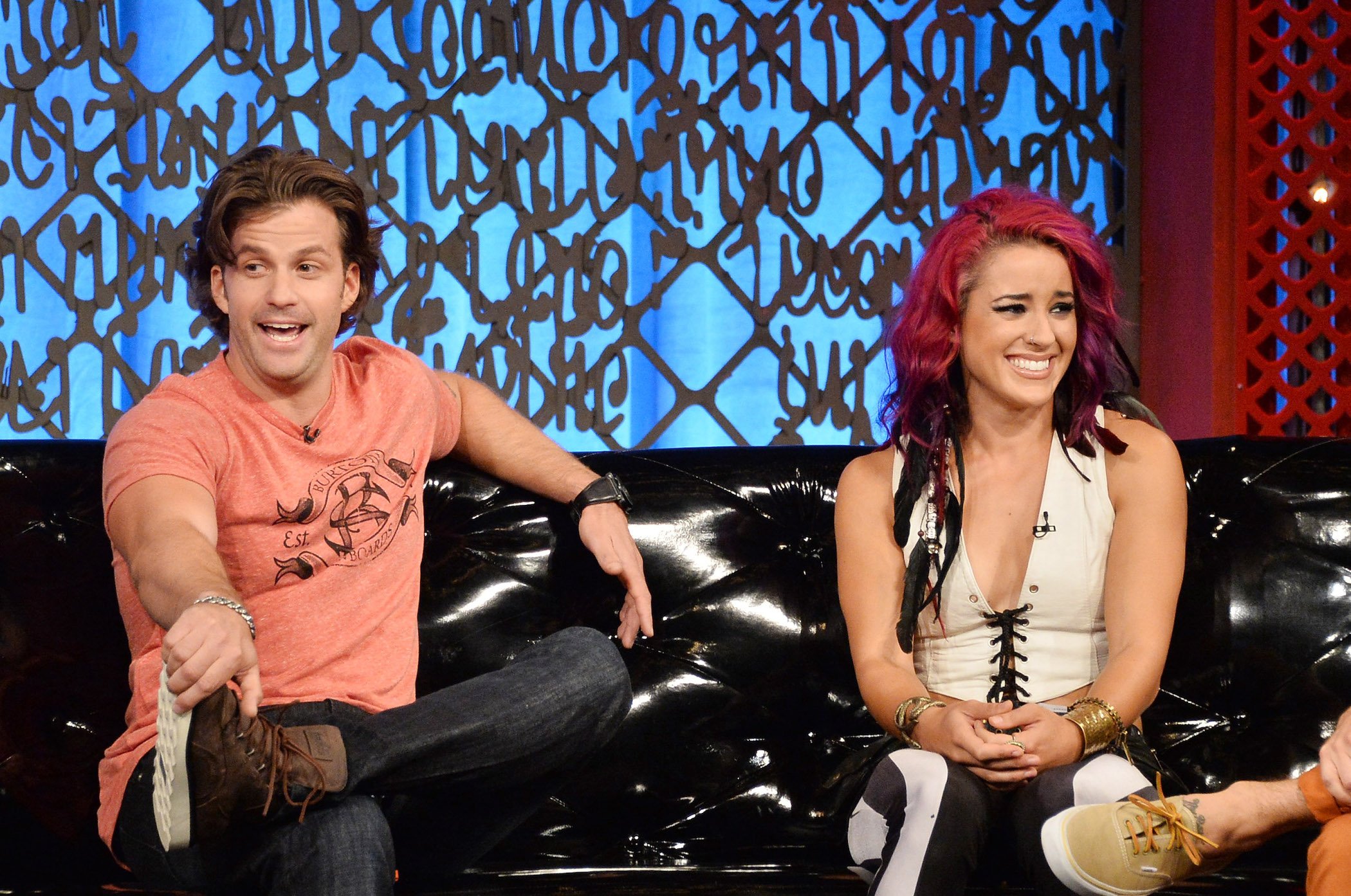 Fans can't wait to hear details about The Challenge Season 38, but now, it's time to pump the breaks on the future and go back to the past. MTV's The Challenge started airing in 1998, and it's changed a lot since its inception. A number of stars featured on the competitions series got their start on The Real World, Road Rules, and other MTV shows. Now, some of them are coming forward to formally talk about their experiences.
Entertainment Weekly reports MTV books plans to publish How to Win at The Challenge and Life: A Champion's Guide to Eliminating Obstacles, Winning Friends, and Making That Money, on Oct. 25, 2022. Sydney Bucksbaum wrote the book that will feature interviews from Johnny "Bananas" Devenanzio, Emily Schromm, Darrell Taylor, Landon Lueck, Cara Maria Sorbello, Laurel Stucky, Derrick Kosinski, Tyler Duckworth, Alton Williams, Evelyn Smith, Mark Long, Rachel Robinson, Coral Smith, Hunter Barfield, and other past contestants.
Is Cara Maria Sorbello done with 'The Challenge'?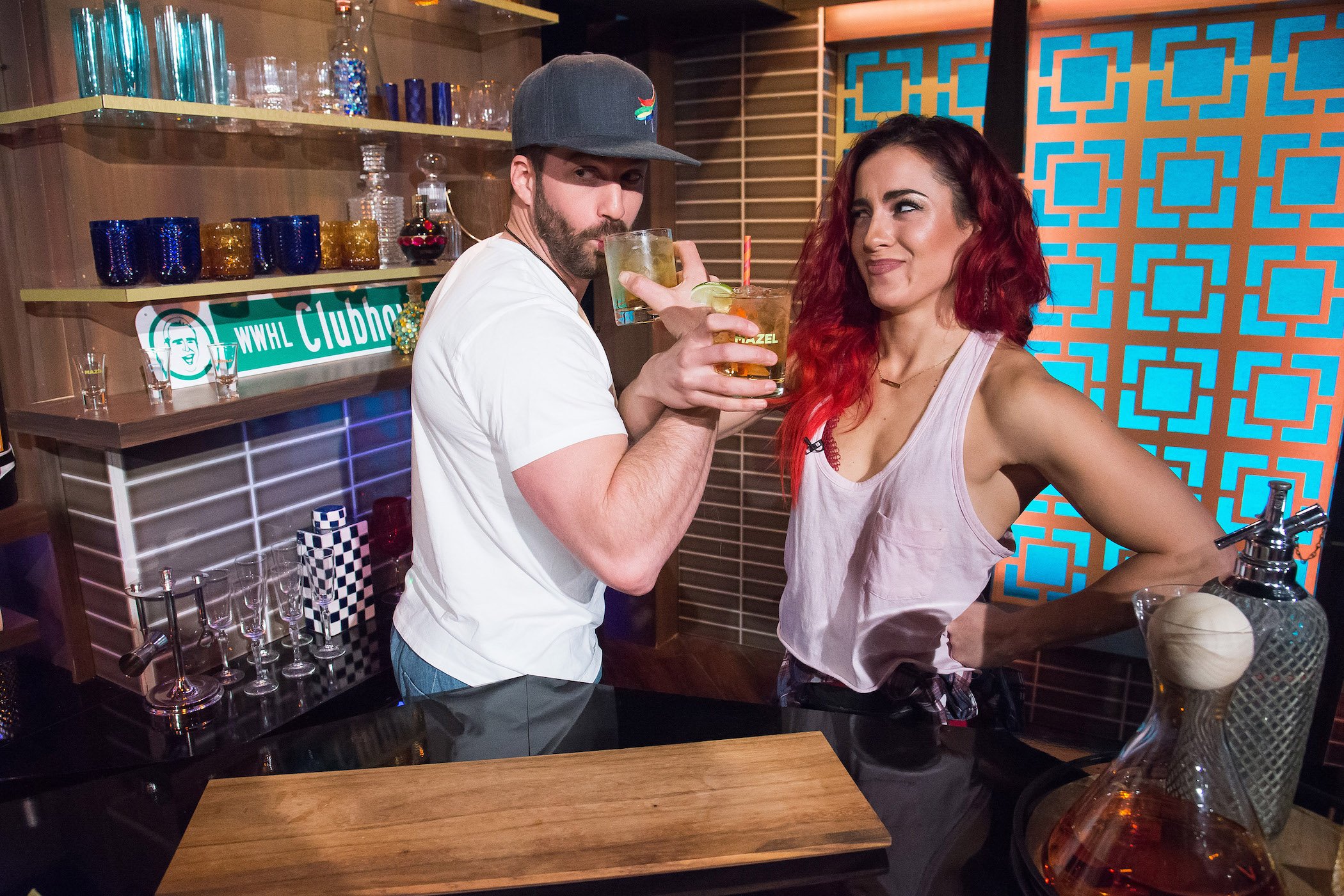 Certain names from MTV's The Challenge stand out amongst the rest when it comes to the interviews for the new book. And Cara Maria Sorbello is certainly one of them. The Challenge champ still has a hefty following, and fans hope to see her on a future season of the show. So, is Cara Maria Sorbello done with The Challenge, or will she return?
In the summer of 2021, Sorbello sparked rumors of retirement. But she later clarified that she's not retiring at all. "In short: I am not retiring," she told E! News. "The post was sparked from visiting home and reading old diaries from the beginning of my Challenge journey. I was reminiscing and my heart was heavy over the loss of my Garnett. She was a huge part of keeping my spirit alive during my Challenge career on and off the field." 
Does this mean fans can expect Sorbello to join The Challenge Season 38 cast? Monsters & Critics reports rumors suggest production called her to join, but we'll have to wait and see.
Is Johnny 'Bananas' on 'The Challenge: All Stars' Season 3?
Johnny "Bananas" Devenanzio is known for winning seven seasons of The Challenge, and he'll provide his insights in the new book. But fans want to know if he's returning to the show or retiring for good.
While it seems like Devenanzio has no plans to return to the flagship series, will fans see him compete in The Challenge: All Stars Season 3? A number of fan-favorite veterans go on to compete on the Paramount+ series. Unfortunately, early rumors suggest Devenanzio didn't return. Season 1 champ Yes Duffy confirmed fans won't see Devenanzio, though he could certainly play in the future.
MTV hasn't made any official announcements regarding The Challenge Season 38, but it seems All Stars Season 3 already concluded filming. It's safe to assume All Stars Season 3 will air before season 38.
Check out Showbiz Cheat Sheet on Facebook!