MTV's 'The Challenge' Twitter Posts Apology to Leroy Garrett: 'We Didn't Do Enough'
Leroy Garrett from MTV's 'The Challenge' addressed Camila Nakagawa's racist actions he experienced while competing on the show. Here's how MTV responded via Twitter to Leroy.
While MTV's The Challenge Season 37 continues on, Leroy Garrett from The Challenge took to Instagram to talk about what really happened between himself and past contestant Camila Nakagawa. Leroy experienced racism from Camila. And he called out MTV for not putting an immediate stop to what occurred. Now, MTV's apologizing to Leroy for their inaction. Here's what the network posted.
Why is Camila Nakagawa not on 'The Challenge'? Leroy Garrett talked about her racist actions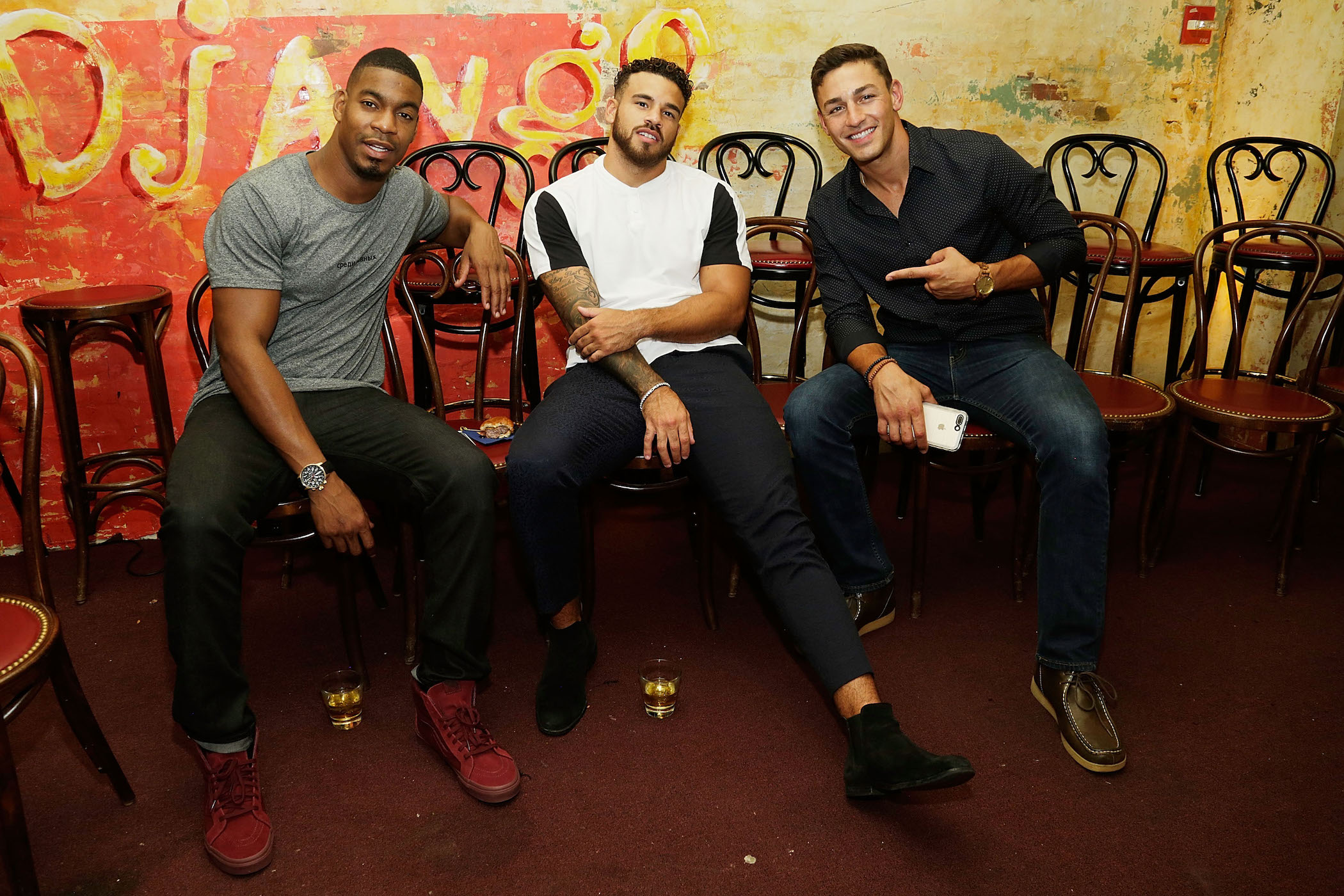 MTV fans likely remember past contestant Camila Nakagawa. Camila Nakagawa won three seasons of the show including XXX: Dirty 30. Unfortunately, she's now remembered for getting permanently removed from the show and the network. Not only has Camila made racist statements on the show, but she also reportedly acted violently while filming another season of the show. This resulted in her permanent removal.
As for what happened with Leroy, he explained via a 30-minute Instagram video she went on a racist tirade against him during Dirty 30. People reports one night in particular involved Camila getting extremely intoxicated and yelling racist remarks at Leroy. As a result, The Challenge producers took her to a hotel room for the night — but she was later welcomed back into the game.
"Once those words came out of her mouth about the color of my skin, and you could tell that she was coming out of a place of hate, someone should have stepped in," Leroy stated. "That's so unacceptable. And the fact that no one did, I felt like MTV, you dropped the ball."
MTV's 'The Challenge' Twitter posted a response to Leroy
After Leroy's Instagram video about Camila and The Challenge, MTV posted their response via Twitter.
"MTV and Bunim/Murray were saddened by Leroy's recount of his experience on The Challenge in 2017," the network tweeted. "We apologize to Leroy, a beloved member of our family. While we sought to support cast and address the incident on-air at the time, it's now clear we didn't do enough."
The second tweet continued, "We have learned from this experience and are continuing to double down on our education programs for all cast and crew to ensure a safe, respectful, and inclusive set free of discrimination and harassment in any form."
A number of cast members from The Challenge Season 37 and past seasons of the show commented on Leroy's video to offer their support, too. Johnny "Bananas" Devenanzio, a close friend of Leroy's, wrote, "It breaks my heart that you've had to live with this pain for so long. I'm sorry I didn't do more for you in the moment."
Did Leroy Garrett quit 'The Challenge'?
Did Leroy Garrett quit The Challenge completely? Everything he said in his Instagram video explains why he retired from the show. But he may actually want to return to reality TV in the future. While it's unlikely fans will see him on MTV again, he tweeted he'd be open to competing on Big Brother.
Back in October 2021, Leroy tagged the official Big Brother Twitter account and posted a photo of the Celebrity Big Brother logo.
"@CBSBigBrother Hi #Season3PickMe," he tweeted along with the logo.
Fans would love to see Leroy back on the small-screen after he skipped The Challenge Season 37. Hopefully, fans get to see him in the future one way or another.
Check out Showbiz Cheat Sheet on Facebook!