'My Hero Academia: World Heroes' Mission' Anime Film Gets October Theatrical Release Date
My Hero Academia is one of the most popular anime franchises currently around. Kōhei Horikoshi wrote and illustrated the original manga series. The 2014 series is still running. The anime is currently on its fifth season. There have been two films so far titled My Hero Academia: Two Heroes in 2018 and My Hero Academia: Heroes Rising in 2019. My Hero Academia: World Heroes' Mission is the third movie, which the first episode of season 5 revealed. The film premiered in Japan on Aug. 6.
What is the plot of 'My Hero Academia: World Heroes' Mission'?
Kenji Nagasaki directs the third superhero anime film. In fact, he also directed the two previous installments. Additionally, the movies don't fit within the continuity of the television show. This allows more casual viewers to enjoy the movies. However, audiences with an understanding of the show are able to get a more complete viewing experience.
My Hero Academia: World Heroes' Mission follows high schoolers Izuku Midoriya, Shoto Todoroki, and Katsuki Bakugo. The world is in danger and they have only two hours to save it. A terrorist group unleashes a toxen around the world, therefore resulting in people's superhero powers going haywire. The plan is to get rid of all Quirks around the globe. They must find out who's behind the cult and shut them down before it's too late. Meanwhile, Deku and Rody are being pursued based on a crime that they never committed.
'My Hero Academia: World Heroes' Mission' gets a theatrical release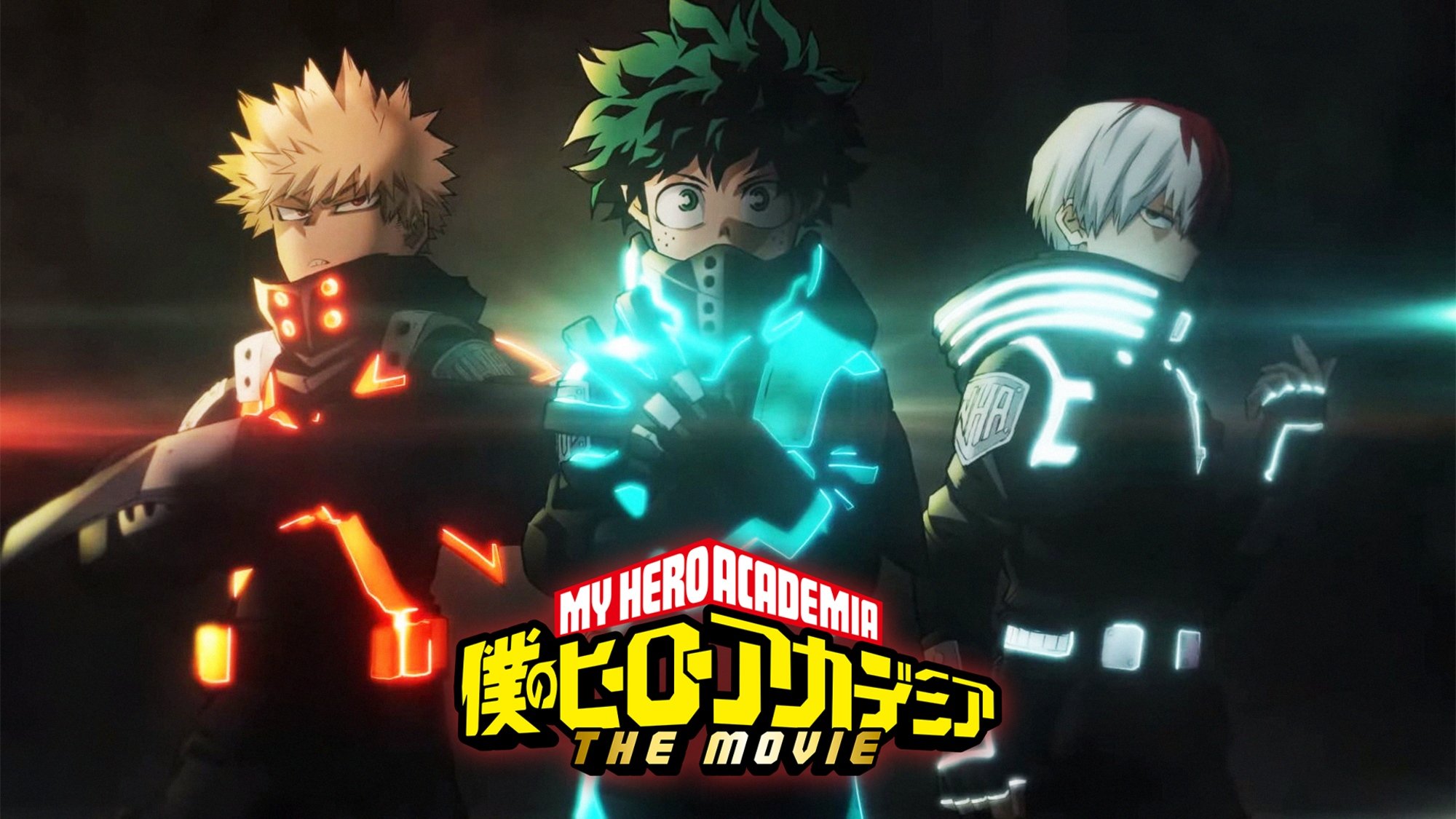 Anime News Network reported that Funimation is giving My Hero Academia: World Heroes' Mission a theatrical release. It will land in over 1,500 theater locations across the United States, Canada, the United Kingdom, and Ireland on Oct. 29. Australia and New Zealand will be getting it on Oct. 28.
The film will premiere in Japanese with English subtitles, although an English dub version will also be released. As a result, audiences can enjoy the movie, regardless of their preference. For those who prefer the latter, Funimation announced some of the English dub voice cast. Cristina Vee will voice Pino and Ryan Colt Levy will lend his voice as Rody Soul. Meanwhile, Robbie Daymond will voice Flect Turn.
'My Hero Academia: World Heroes' Mission' is the most successful film of the franchise
The third film earned a total of ¥2.06 billion within seventeen days at the Japanese box office. Therefore, this is the highest-earning installment of the movies. It has been getting rather positive reviews from audiences and critics. With season 5 still on the air, there's plenty of My Hero Academia content around.
It should come as no surprise that My Hero Academia is getting a live-action movie. In 2018, Legendary Entertainment acquired the rights. Shinsuke Sato (Kingdom) will be directing the feature. There's a bright future ahead for the franchise, as it continues to be one of the most popular anime series in the world.
Stay tuned for My Hero Academia: World Heroes' Mission as it comes to theaters on Oct. 29. There's no news quite yet on its availability to rent or stream. However, the reveal likely won't be until after it premieres in theaters.