Natalie Portman Only Made 1 Unnatural Change to Her Appearance in 'Thor: Love and Thunder'
Marvel Cinematic Universe projects often require stars to train for their superhero roles extensively. And Natalie Portman in Thor: Love and Thunder was no exception as she transformed herself into the Mighty Thor. However, there was one aspect of her look that she couldn't physically change on her own.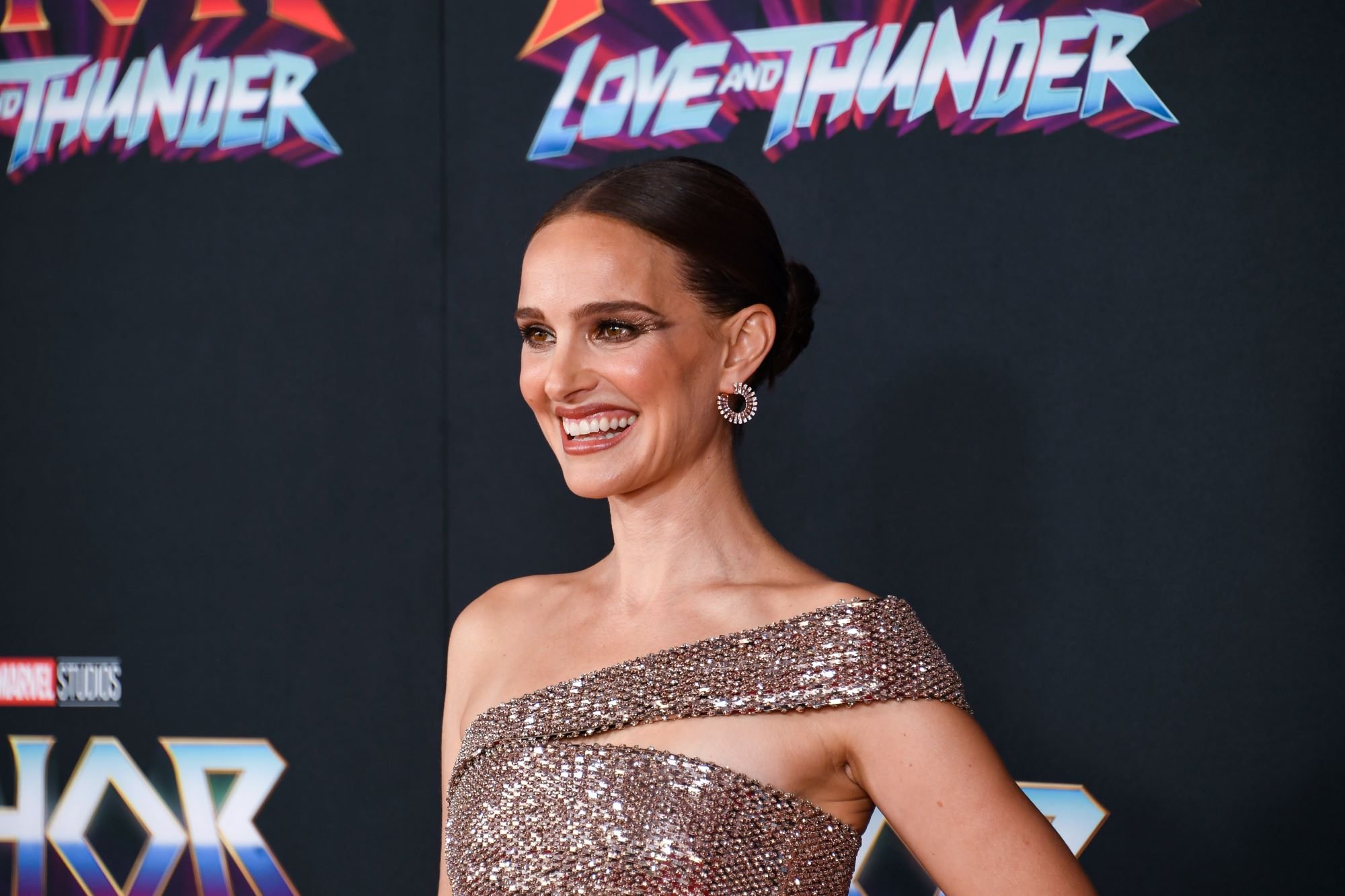 Natalie Portman becomes the Mighty Thor in 'Thor: Love and Thunder'
Marvel fans last saw Natalie Portman as Jane Foster in Thor: The Dark World. She was briefly seen in Avengers: Endgame, but that was when Thor and Rocket traveled back in time to extract the Reality Stone from her. So the Marvel crew only used archival footage of the actor from Thor: The Dark World for the fourth Avengers film.
Thor briefly mentioned that he and Jane had broken up in Thor: Ragnarok, but little is known about their split. Thankfully, Thor: Love and Thunder will fill in all of the missing blanks when Portman makes her return. A lot has changed in Jane's life since we last saw her, including her acquirement of Mjölnir and her new status as the Mighty Thor.
In the comic books, Jane becomes Thor when she undergoes cancer treatment. However, her new status interferes with her medicine and speeds up the progression of her cancer. It's unclear if Natalie Portman's character will follow the same storyline in Thor: Love and Thunder, but it's a likely possibility.
Kevin Feige reveals they had to use 'movie magic' to alter one part of Natalie Portman's look
During an interview with Total Film, Natalie Portman and Marvel Studios president Kevin Feige discussed her preparation for Thor: Love and Thunder.
"I trained for a long time before and during, and I was doing the whole protein shakes [thing]," Portman explained. "It really helped prepare me for the level of action that we ended up doing."
She continued, "We had incredible stunt doubles who did the really hard stuff, but there's still a great deal of running and jumping and swords and hammer-fighting. It was definitely helpful to be strong. To have that weight of the cape all day, you want to have some upper-body strength."
Feige added, "The only thing we assisted with was making the Mighty Thor a little bit taller. That was the only movie magic we used. Everything else was all her."
Natalie Portman worked hard to bulk up for Thor: Love and Thunder, but it was impossible to make herself taller.
How the 'Thor: Love and Thunder' crew made Natalie Portman look taller
Cinematic technology has come a long way in recent years, but the Thor: Love and Thunder crew used a practical technique to make it look like Natalie Portman's Jane Foster was six feet tall.
Portman told Variety, "We'd rehearse the scene, they'd see the path, and then they'd build a path that was like one foot off the ground or whatever, and I would just walk on that."
Tessa Thompson, who plays Valkyrie in Thor: Love and Thunder, added, "They would call it a deck, but depending on the accent, sometimes it sounded like something else … Because we're all children."
"It was actually one of our running jokes," Portman shared. "Chris [Hemsworth] would have to … [laughs] They'd all have to navigate my deck!"
Thor: Love and Thunder premieres exclusively in theaters on July 8.
For more on the entertainment world and exclusive interviews, subscribe to Showbiz Cheat Sheet's YouTube channel.
RELATED: 'Thor: Love and Thunder' Director Confirms the Marvel Film Contains Major Cameos