'Nate & Jeremiah by Design': When Did Nate and Jeremiah Get Married?
Nate Berkus is an interior designer who first rose to fame after his association with Oprah Winfrey. However, Berkus has more than established his own identity and has helmed several television shows, written several books, and curated a number of popular products.
Berkus has earned acclaim in recent years for his TV show Nate & Jeremiah by Design, a series in which he co-stars with his husband, Jeremiah Brent. Not only do fans love Berkus and Brent's interactions on the series, but they adore the couple's real-life love story, which started way back in 2012. 
How did Nate Berkus become a star?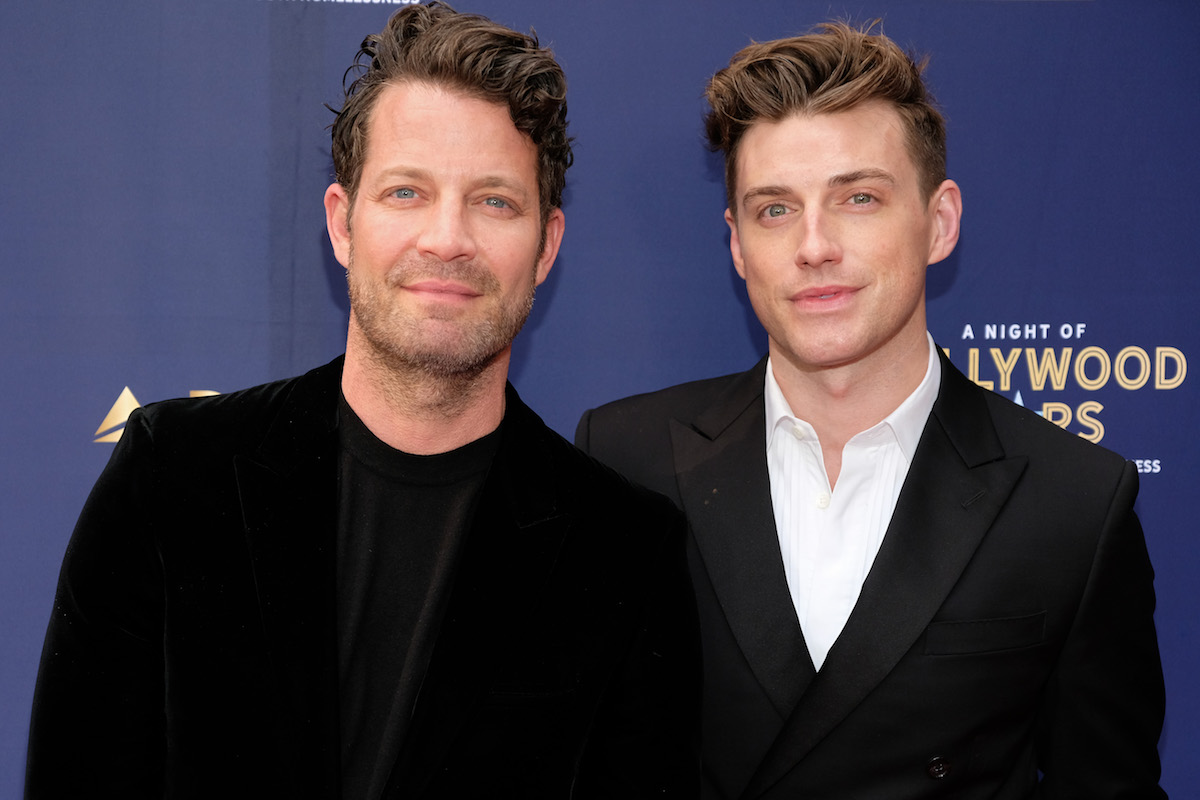 Berkus was born in California in 1971. With a designer mother, Berkus was drawn to interior design and decor from an early age.
After attending boarding school, he started working as a designer, interning at both Dominique Aurientis in Paris and Leslie Hindman in Chicago. Berkus graduated from college in 1994, with dual degrees in Sociology and French. 
In 2005, Berkus published his first book, Home Rules: Transform the Place You Live into a Place You'll Love. The book, a step-by-step guide to home renovation and design, was a bestseller, and did a lot to increase his star power in the field of interior design.
Berkus also became a regular guest on The Oprah Winfrey Show, helping guests transform their living spaces and offering up relatable, easy design tips for people of all ages. Berkus went on to work with Oprah Winfrey on several other projects and even launched his own short-lived talk show on her network in 2010. 
What is 'Nate & Jeremiah by Design' about?
In 2017, Nate & Jeremiah by Design premiered on TLC. The show features Berkus and his partner, fellow interior designer Jeremiah Brent, as they work with homeowners to renovate their living spaces.
In the series, viewers enjoy watching Berkus and Brent at work, but also at home, as they juggle their careers along with their lives as parents.
The series has become quite popular with viewers and has even started to run on the HGTV network as Nate and Jeremiah: Save My House. The show not only allows fans an inside look at the two trendy designers, but it provides lots of tips for home renovation and design. 
When did Nate Berkus and Jeremiah Brent get married?
The most popular aspect of Nate & Jeremiah by Design is undoubtedly the relationship between Berkus and Brent. The two first met in 2012, through mutual friends, and hit it off right away.
As Brent later recalled, their first date was an afternoon of antique shopping: "He said, 'We should go out antique shopping,' because I was in New York for the weekend and I thought, 'Great. Can't wait to go antique shopping,' (rolls eyes). So I came back from the beach, and we had this insanely beautiful afternoon that never ended. That was it. I literally never left."
Berkus and Brent got engaged in 2013, after nearly one year of dating. They got married at the New York public library in May 2014.
The guest list was truly star-studded, with Oprah Winfrey, Dr. Oz, and Estelle in attendance. In the years since they were married, Berkus and Brent have welcomed two children, a daughter named Poppy and a son named Oskar.
Together, Berkus and Brent have built a life they love, working together, and raising their children at their home base in Manhattan — all while remaining transparent and open with their many fans around the world.