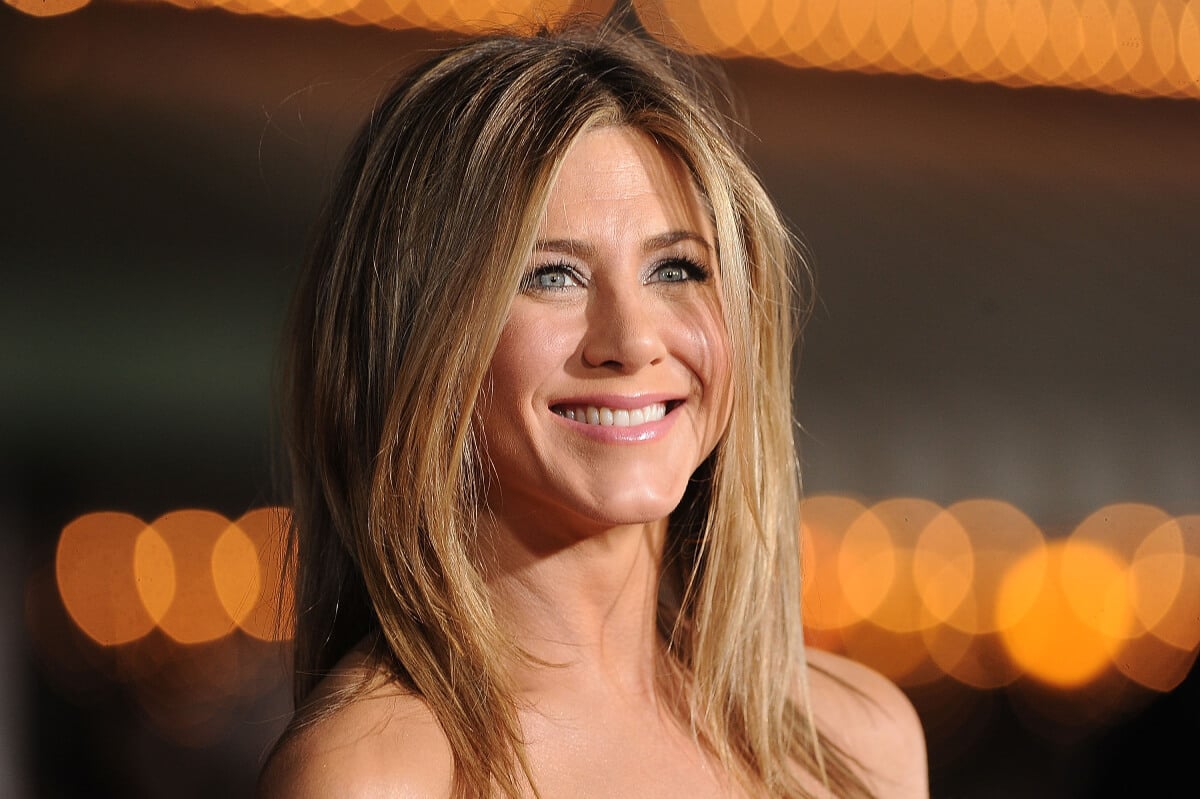 'NCIS' Bosses Have Differing Opinions on If Jennifer Aniston Was Really Interested in Joining the Show
Following the end of 'Friends' Jennifer Aniston was mentioned as a possibility to join 'NCIS,' at least according to some insiders.
Was Jennifer Aniston ever really eyeing a role on CBS's hit show, NCIS? The question has triggered quite a buzz, not just among fans but also within the NCIS leadership. 
Recent reports suggest that Aniston was keen to step into the shoes of Caitlin Todd while she was winding down her role on Friends.
However, NCIS top brass offer conflicting viewpoints on whether the famed Friends star was genuinely considering a transition to crime procedural drama. 
Jennifer Aniston was allegedly interested in joining 'NCIS'
The real scoop on Aniston nearly landing a role in NCIS is now out in the open. 
A collaborative oral history of the successful CBS crime drama with the Hollywood Reporter has revealed previously undisclosed details. One of these revelations involves Aniston's purported enthusiasm for the show.
Rumors began to swirl years back that Aniston had her eye on the role of Caitlin Todd.
The whispers suggested that Aniston was perusing the NCIS script while wrapping up the final season of Friends. Conflicting filming timetables prevented Aniston's NCIS appearance from coming to fruition.
In the end, Sasha Alexander snagged the role but left the series after only two seasons, citing an intense workload. 
Despite these reports, some inconsistencies still exist regarding Aniston's actual desire to be a part of the popular crime procedural.
'NCIS' bosses differ on their attempts to cast Jennifer Aniston
Charles Floyd Johnson, who wore the executive producer hat for NCIS and JAG, mentioned that Aniston was in the mix for a potential role on the show.
He indicated that Aniston was available and up for consideration.
"I think Jennifer Aniston was available at the time, and her name was floated," he stated.
Conversely, NCIS's casting maestro Susan Bluestein cast doubt that Aniston was formally approached. While she concedes that Aniston's name might have come up in internal discussions, she doesn't recall ever extending an offer to the actor.
"I don't remember ever offering it to Jennifer Aniston," she noted.
Aniston herself has remained silent on these swirling rumors.
Moreover, at the time these conversations were allegedly taking place, Aniston was in the process of wrapping up the iconic Friends series. The show concluded in 2004.
After that, she primarily graced the big screen until her television resurgence with 2019's The Morning Show. Hence, it's a bit murky whether she'd have been keen on a stint in NCIS.
This is why Sasha Alexander left CBS' hit crime drama
Alexander was one of the foundational members of the NCIS ensemble, acting opposite Mark Harmon. But she left audiences stunned when she exited after two seasons and a 49-episode run.
In a candid conversation with TV Guide in 2012, Alexander opened up about the grueling commitment needed for a network series.
She emphasized the exhausting schedule—creating 24 episodes over almost 11 months, with days stretching up to 17 hours—as a key factor. Additionally, she touched on her character's dramatic exit—a fatal bullet to the head, courtesy of Ari Haswari, a renegade Mossad operative.
Alexander remained steadfast on whether she had any second thoughts regarding her decision to step away from NCIS. 
She voiced her conviction that her current life—enjoying marital bliss, raising two children, and pursuing creative freedom—would not have been possible had she continued with the show.
"I really firmly believe in my heart that I would not be where I am today — happily married, with two kids, doing things creatively that I want — if I had stayed. I didn't want to wake up and be in my forties and go, 'Oh, my gosh!' But people don't understand," she explained.