'NCIS: Hawaii' and 'Hawaii Five-O' May Not Be in the Same Universe
NCIS: Hawaii is one of the hottest new topics among fans of the NCIS franchise. The series, which has no release date yet, is poised to become the replacement for NCIS: New Orleans, which will soon be going off the air.
NCIS: Hawaii is a whole new beast, however, and fans are excited for the endless opportunities that are waiting for showrunners. While fans of the franchise have been vocal about what they are hoping to see in the new series, a recent report indicates that one big wishlist item might not be checked off the list. 
What do fans know about 'NCIS: Hawaii'?
RELATED: 'NCIS: Hawaii': Fans Know Exactly Why Next 'NCIS' Spinoff is Hawaii
NCIS: Hawaii was announced in early 2021 as the latest addition to the hugely popular NCIS universe. The show is still in the early stages of preproduction, and few details have been released — so fans don't yet know who will be starring in the show. Still, the details that have been unveiled are certainly tantalizing, with showrunners announcing that the series will be filmed on location in Hawaii.
Chris Silber, the showrunner behind NCIS: New Orleans, will be taking over for NCIS: Hawaii, which likely means that the new series will feature lots of drama and intrigue. With no release date in sight, it is unsure when viewers will be able to enjoy NCIS: Hawaii for themselves. However, some reports speculate that the series could be launched via a crossover with the popular series Hawaii Five-0. 
Fans want some of the stars of 'Hawaii Five-0' to be in 'NCIS: Hawaii'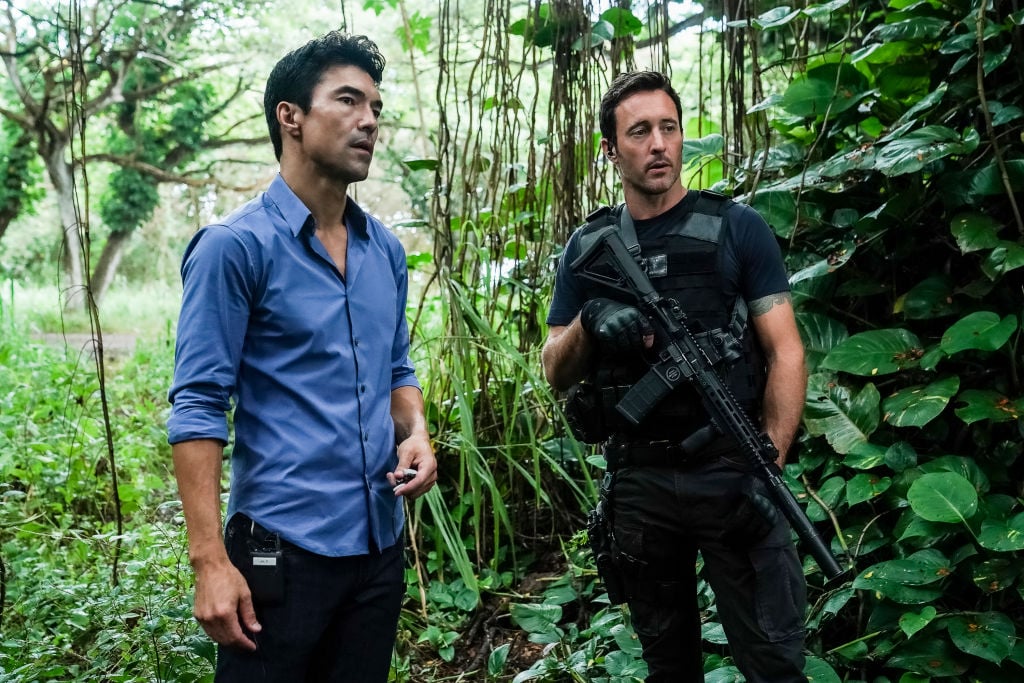 RELATED: 'NCIS: Hawaii': A Woman Will Reportedly Lead the Show
NCIS: New Orleans isn't the only TV show that is ending its run on television. Hawaii Five-0 just aired its final episodes after nearly a decade on television — and while the show ending was a blow to devoted fans, some of those viewers have hope that a few of their favorite characters from the series might make an appearance in the upcoming NCIS: Hawaii.
Fans have pointed to the fact that many of the actors attached to Hawaii Five-0 have had nothing but great things to say about their time on the series as an indicator that they could make appearances in NCIS: Hawaii. Additionally, the show seemed to end very suddenly, which could mean that showrunners were trying to clear the way for those actors to prep for roles in the newest NCIS spinoff.
"I wonder if they'll utilize some of the Hawaii Five-0 characters like Kamekona or how many ex-Hawaii Five-0 cast that enjoy being based in Hawaii are going to join," one fan on Reddit wrote. 
'NCIS: Hawaii' and 'Hawaii Five-0' might not be in the same TV universe
RELATED: 'NCIS: Hawaii': CBS Just Crushed 1 Popular Fan Theory
Fans who expect to see some of the same characters from Hawaii Five-0 in NCIS: Hawaii might be disappointed.
According to a new report from Deadline, actor Katrina Law has been attached to NCIS, set to play a character called Special Agent Jessica Knight. Her character will cross over the last two episodes of the current 18th season of NCIS, and will likely be recurring in the next season.
Fans will note that Law had a prime role in Hawaii Five-0, playing Quinn Lue. The fact that she is playing a brand-new character in NCIS suggests that NCIS: Hawaii will be in a totally different universe from Hawaii Five-0.
Still, fans shouldn't lose hope entirely, as there are more than a dozen instances in NCIS history where one actor has played multiple different characters – all within the NCIS universe.