'NCIS': When Will Season 17 Drop on Netflix?
While 'NCIS' fans look forward to the cast and crew getting back to work, others are hoping season 17 will hit Netflix sooner rather than later.
Season 17 of NCIS is officially a wrap. The shortened season featured plenty of twists and turns, but one of the more exciting storylines was the return of Cote de Pablo's Ziva David. Ziva showed up in the first few episodes of the season, leaving fans eager to find out what becomes of her in season 18. While viewers look forward to the cast and crew getting back to work, others are hoping the latest season will hit Netflix sooner rather than later.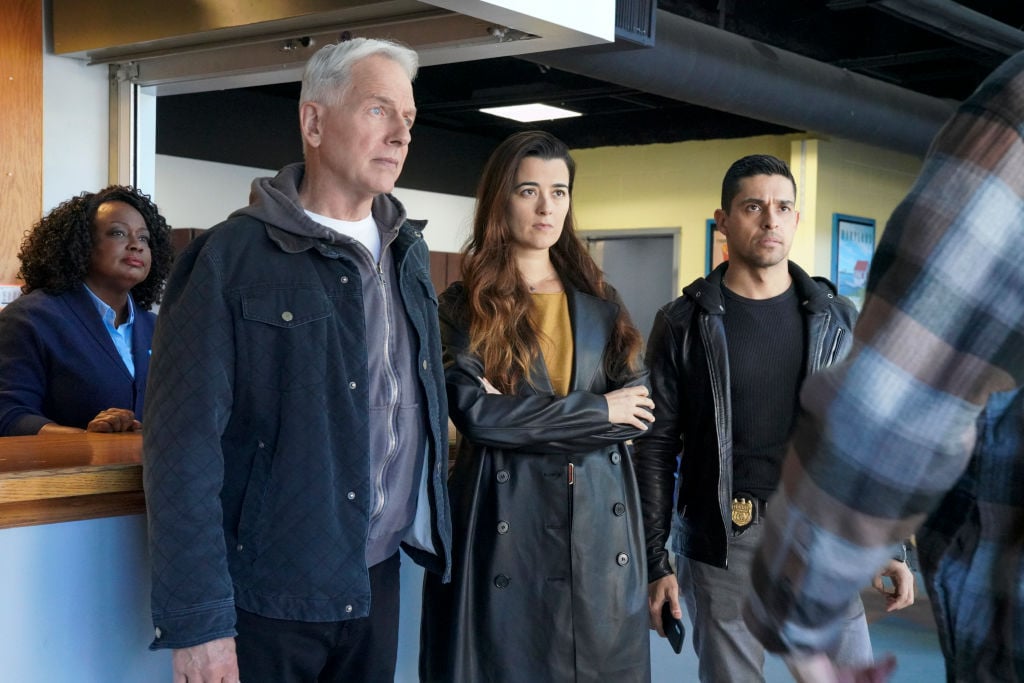 'NCIS' cuts season 17 short
Season 17 of NCIS was a little shorter than usual due to the coronavirus pandemic. Producers were forced to stop filming the current season a handful of episodes away from the season finale, ending the run at the installment titled "Arizona."
The biggest storyline going into season 17 was Ziva's big return. The character came back at the very end of season 16 to warn Gibbs (Mark Harmon) about a serious threat. She played a lead role in the first few episodes of season 17 before leaving town once again.
Fans were hoping to see more of Ziva at the end of season 17 or, at the very least, get an update on what's going on between her and Tony Dinozzo (Michael Weatherly).
The last thing the team heard was from Jimmy Palmer (Brian Dietzen), who revealed that Ziva had reunited with Tony and her daughter, Tali, in Paris. Although things seem to be going well for Ziva and Tony, fans are still looking forward to their reunion on the show.
When will season 17 hit Netflix?
With season 17 of NCIS being cut short, fans are eager to learn when it will drop on Netflix. The streaming giant currently has the first 15 seasons of the hit crime procedural available to watch but not the latest two runs.
As fans will recall, season 15 is the last season for Pauley Perrette's Abby Sciuto. Fans were also introduced to Maria Bello's character, Special Agent Jacqueline "Jack" Sloane, that year.
Although it has been two years since season 16 premiere on CBS, it has yet to reach Netflix. Unfortunately, this has to do with the network's contracts with Netflix and the desire to get NCIS on CBS All Access.
According to Express, CBS inked a major deal with Netflix back in 2011 to stream new seasons of NCIS. The move was insanely popular for the streaming service, especially considering how NCIS is one of the most-watched shows on television.
The original contract expired in 2013 but was extended through 2018. At that time, CBS and Netflix once again reached an agreement to keep NCIS available to stream. 
Unfortunately, that contract expired in 2020 and CBS has already launched its own streaming service. The network plans on keeping its content exclusively on its platform, which means new seasons of NCIS may never arrive on Netflix.
How can fans watch season 17 of 'NCIS'?
Luckily, there is a way fans can watch the two most recent seasons of NCIS without breaking the budget. The entire run of NCIS is available to stream on CBS All Access for only $5.99 per month. You can also pay $9.99 if you want to skip the ads.
The good thing about streaming through CBS is that you also gain access to the most recent episodes of the current season. So when NCIS returns for season 18, you will be able to watch any of the new installments at your own pace.
Speaking of the new season, CBS has confirmed that NCIS was renewed for season 18. The renewal did not surprise fans given how NCIS remains one of the network's most popular shows.
The bad news is that nobody knows when the cast and crew will start filming the new season. Production for season 17 started last summer and the season premiered at the end of September.
If filming is delayed until the fall, this could push back the premiere of season 18 of NCIS until early 2021.