Netflix Announces Musical Artists for 'The Umbrella Academy' Season 2 Soundtrack
The first season of Netflix's The Umbrella Academy presented a team of superhero siblings — disjointed, carrying tons of emotional baggage from atypical childhoods, and yearning to find their purpose. Yet, on top of flipping the superhero genre on its head via narrative, the show continued to pleasantly surprise through its unpredictable and karaoke-esque soundtrack. From songs like "I Think We're Alone Now" and "Don't Stop Me Now," it was easy to get lost in the characters…and the music. And, based on recent reports from Netflix, season 2 may up the music ante.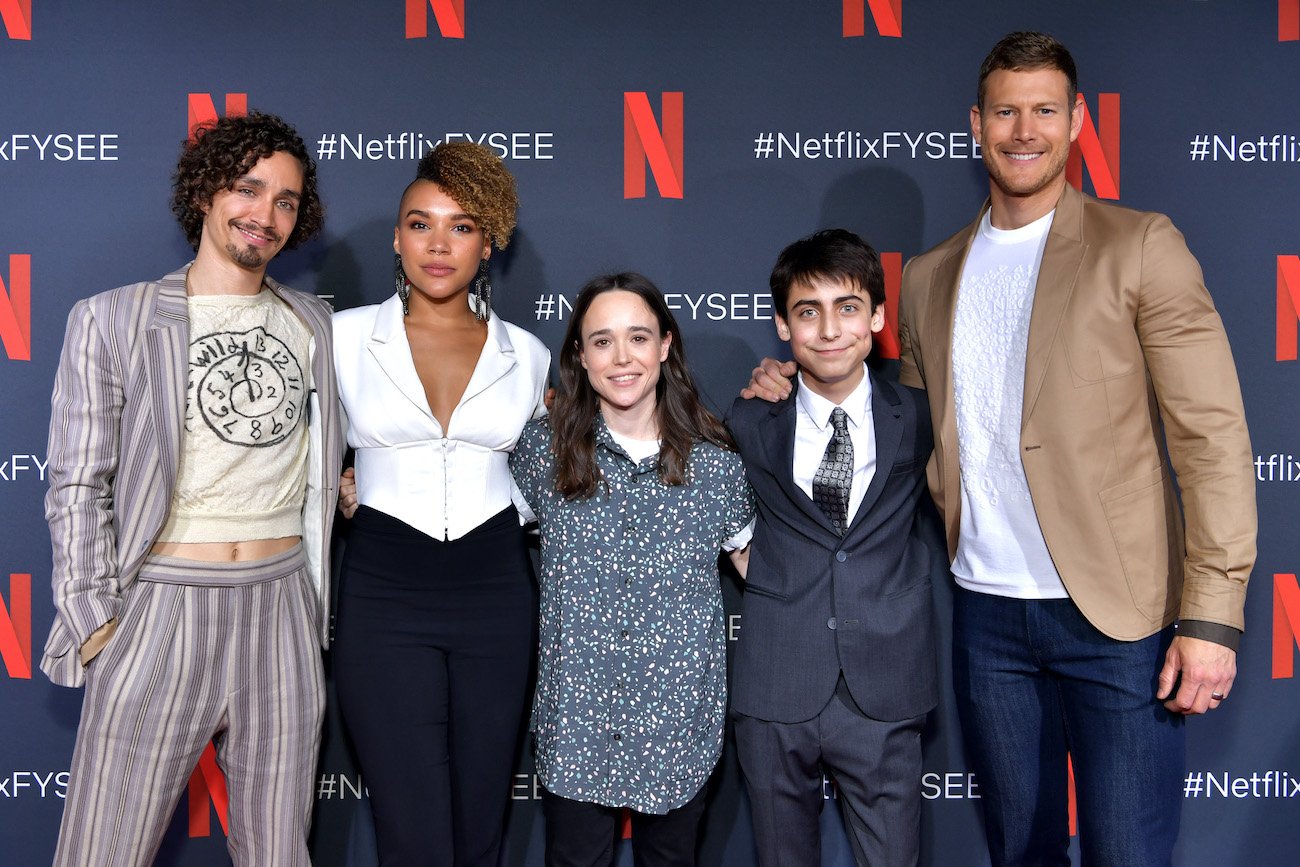 The musical artist who will be a part of 'The Umbrella Academy' season 2 soundtrack 
Netflix took to Twitter recently to build hype for The Umbrella Academy's upcoming season, which drops on the streaming platform on July 31. While some cinematically thrilling trailers and funny moments have done enough to excite, the soundtrack is always the icing on the cake. Netflix shared the following on twitter: 
For anyone else obsessed with The Umbrella Academy's pitch perfect music choices…

Billie Eilish, The Backstreet Boys, Adele, Sam Cooke, Aretha Franklin, and KISS are just a few of the artists you'll hear (in one way or another) in Season 2

Netflix
While specific songs remain unconfirmed, here's to hoping some of the artists' best sing-a-long tunes make their way into the show; how do you have Franklin without "Respect" and can you include Sam Cooke without "Summertime," his take on "What a Wonderful World," and "Cupid?" Based on the soundtrack, it looks like this superhero soiree will find themselves in the 1960s, which the trailers also suggest. So, what's the plot plan for season 2?
What's going to happen in season 2 of 'The Umbrella Academy?'
As for the storyline, just as Five warned, using time travel to escape Vanya's apocalyptic chaos has led to some trouble. All the siblings live in and around Dallas sometimes in the 1960s. Some have been stuck in the past for years, and they have already built lives for themselves, as DenofGeek notes, citing the Netflix synopsis. 
Five shows up last, and it just so happens that he arrives in the midst of nuclear doomsday. So, the group must reunite, use their powers to fend off those trying to destroy the planet, end the current apocalypse, and return to the present timeline to prevent the original one (correctly). And, while trying to save the world, they will have to fend off some Swedish assassins. And…Klaus has a cult; is this a surprise to anyone?