Netflix: 'Clueless,' 'Casper,' and the Best Throwback Movies in June 2020
As the streaming wars continue to intensify, way more of the focus has shifted from classic movies to original content. However, sometimes all you want to do is unlock from the real world and escape into an old favorite. Thankfully, Netflix has subscribers covered there. Here are the biggest and best throwback movies hitting the streaming service in June 2020.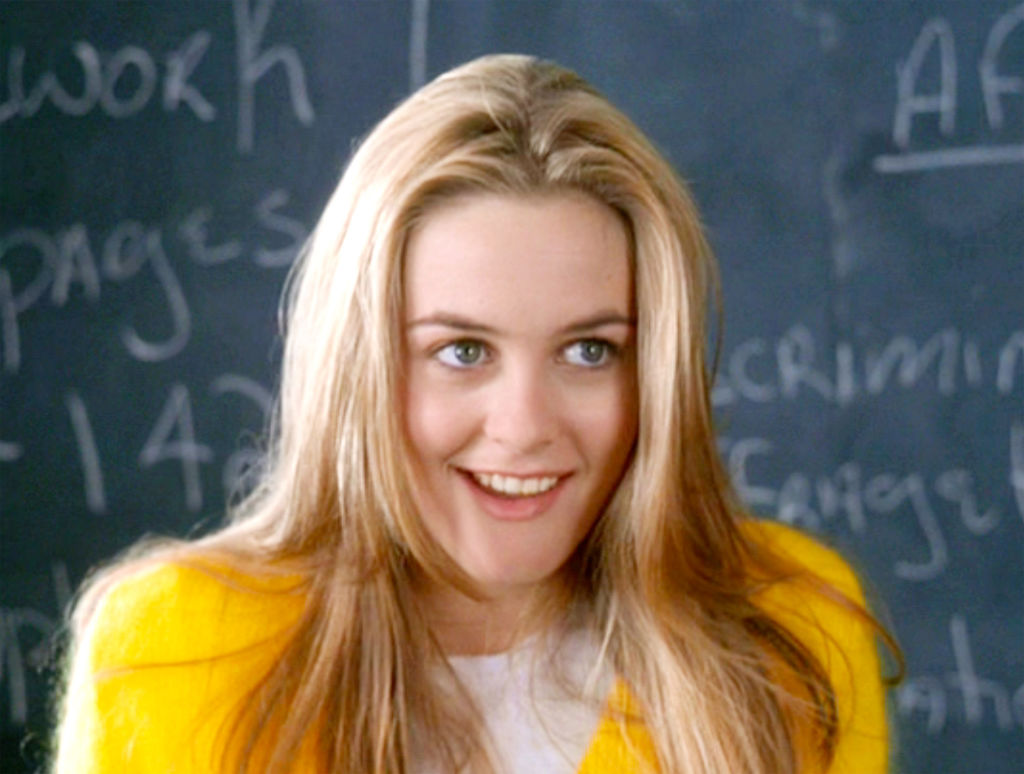 'All Dogs Go to Heaven'
Kids growing up in the 1980s probably have fond memories of this 1989 musical fantasy. But the movie lost a bit of attention over the years. Perhaps that's due to the lackluster sequel and TV series that followed.
In any case, this month is a great opportunity for fans to see how it holds up or even share it with their own children. Fair warning though: the story of a dog's journey through the afterlife may open up some serious discussion.
'Bad News Bears'
This 1976 sports comedy was a touchstone for a lot of kids at the time. But like All Dogs Go to Heaven, it's lost its standing in pop culture a bit. Still, Walter Matthau's performance is worth firing up the Netflix account for.
The beloved actors stars as a curmudgeon forced to coach a ragtag group of youth baseball players. Fans can probably skip the two sequels, TV show, and 2005 remake. But the original is coming to you on Netflix in June 2020.
'Casper'
For a lot of 1990s kids, Casper was a big deal. Christina Ricci was one of the decade's most popular child stars, thanks to The Addams Family. And Devon Sawa — who only appears in one scene — became an instant heartthrob.
The movie is perhaps best viewed around Halloween. But its arrival on Netflix is a good excuse to check in with Ricci, Bill Pullman, and that friendliest of ghosts. The visual effects were also stunning at the time.
'Clueless'
Even 25 years later, Clueless remains just as beloved. Few 1990s movies or teen comedies have had such lasting appeal. In fact, Hollywood is still trying to imitate Alicia Silverstone's breakthrough performance as Cher Horowitz.
Most Netflix subscribers have probably already watched writer/director Amy Heckerling's movie a million times. But for those who have yet to catch up with Clueless, this month is the perfect chance to finally do so.
'E.T. the Extra-Terrestrial'
Steven Spielberg is known for tugging on audiences' heartstrings with a ton of sentimentality. And this 1982 classic is a prime example of that. No wonder it was once among the highest-grossing movies of all time.
E.T. the Extra-Terrestrial boasts stunning visuals, a poignant story of friendship, and an iconic John Williams score. Somehow, the movie has slipped off a lot of fans' radars. But Netflix allows you to watch it again.
'West Side Story'
This 1961 musical is a "modern" retelling of the story of Romeo and Juliet. But it offers more than a new spin on that William Shakespeare tale. Based on a stage musical, West Side Story earned 10 Oscars, including Best Picture.
Few movie musicals have topped its indelible songs and performances. Yet, Spielberg himself is remaking it. We'll see how that turns out when it hits theaters in late 2020. Until then, here's your chance to stream the original.