Netflix's 'Nightbooks' Has 1 Major Reference to Sam Raimi's 'The Evil Dead'
Netflix has focused its attention on bringing an abundance of original and exclusive movies and television shows to the streaming platform. The most recent addition is David Yarovesky's Nightbooks. It's a horror-fantasy movie that is intended to bring the whole family together just in time for the Halloween season. Legendary horror filmmaker Sam Raimi is a producer attached to the movie, but it has strong references to The Evil Dead.
'Nightbooks' is based on a novel
Nightbooks is based on J.A. White's 2018 novel by the same name. Yarovesky directs a screenplay written by The Curse of La Llorona's Mikki Daughtry and Tobias Iaconis.
The story follows a young boy named Alex, who has a love for scary stories. He discovers that he must tell a new spine-tingling story every night or he and his new friend will be trapped forever in a witch's magical New York City apartment forever.
The cast includes Winslow Fegley as Alex, Lidya Jewett as Yasmin, and Krysten Ritter as the witch, Natacha.
'Nightbooks' director David Yarovesky brought Sam Raimi's horror brand to the Netflix family movie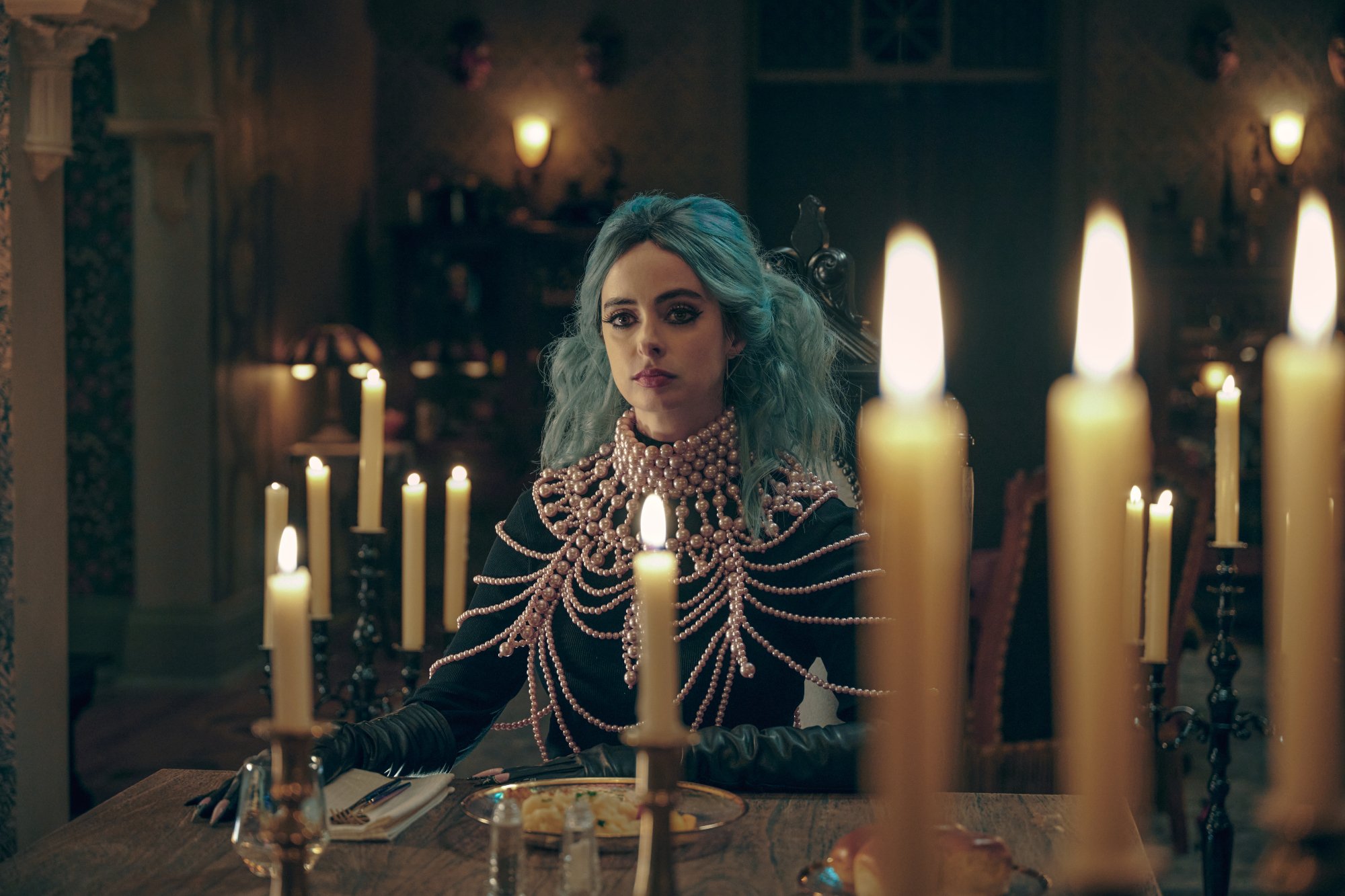 Nightbooks is an opportunity for families to enjoy a Halloween movie without fear of violence or gore. However, Yarovesky discussed one strong reference to Raimi's The Evil Dead during an interview with SyFy.
"I wanted to go outside the normal boundaries of what someone would reference in a family film," Yarovesky said. "So much of what this movie was was taking hardcore horror movies like Sam Raimi's brand of horror and making it playful and fun and safe for our family."  
Yarovesky aimed at taking darker source material and brightening it up to fit into a family-friendly movie. The big reference that he refers to is a unicorn in the woods. It has bright, glowing red eyes that twist the colorful picture the creature generally paints in children's minds. Therefore, he wanted to film it in a way similar to Raimi.
"I wanted to shoot it like Evil Dead," Yarovesky explained. "So we shot these insane unicorn point-of-view chase shots."
That isn't to say that Nightbooks only has one nod to The Evil Dead. Its haunted setting, magical books with sinister origins, and a disturbed forest all serve as references to Raimi's classic horror movie.
Sam Raimi is bringing his horror brand to the Marvel Cinematic Universe
Raimi has massively influenced the horror genre, but he's now primarily a producer. He's worked as a producer on titles such as Don't Breathe, Crawl, and the most recent The Evil Dead franchise installments. However, the horror genre isn't the only space he occupies.
Raimi directed the original Spider-Man trilogy, which includes Tobey Maguire in the title role. Audiences and critics praise Raimi for the first two installments. However, he parted ways with Sony after Spider-Man 3's disappointing reception and creative differences.
Next, he will be directing Doctor Strange in the Multiverse of Madness for the Marvel Cinematic Universe. It's likely going to be one of the darkest installments yet. The other Phase Four movies have hinted at some of the horror-inspired places that it could go in.
It's possible for a Nightbooks 2 to be greenlit. However, Netflix is likely waiting to see how the first one performs on the platform. Being in the top 10 is a great start.
Nightbooks is currently available to stream exclusively on Netflix.