Netflix Subscribers Are Discovering Rihanna's Hit Animated Movie from 2015
Rihanna is known for such massive hits as "Umbrella" and "We Found Love." But fans don't often associate the singer with movies. Yet, one of Rihanna's few major film credits is currently performing very well on Netflix. The chart-topping artist even has a movie in the top 10 programs on the streaming service, as of this writing. Let's look back at her film career thus far and explore why a 2015 animated movie she leads is so popular.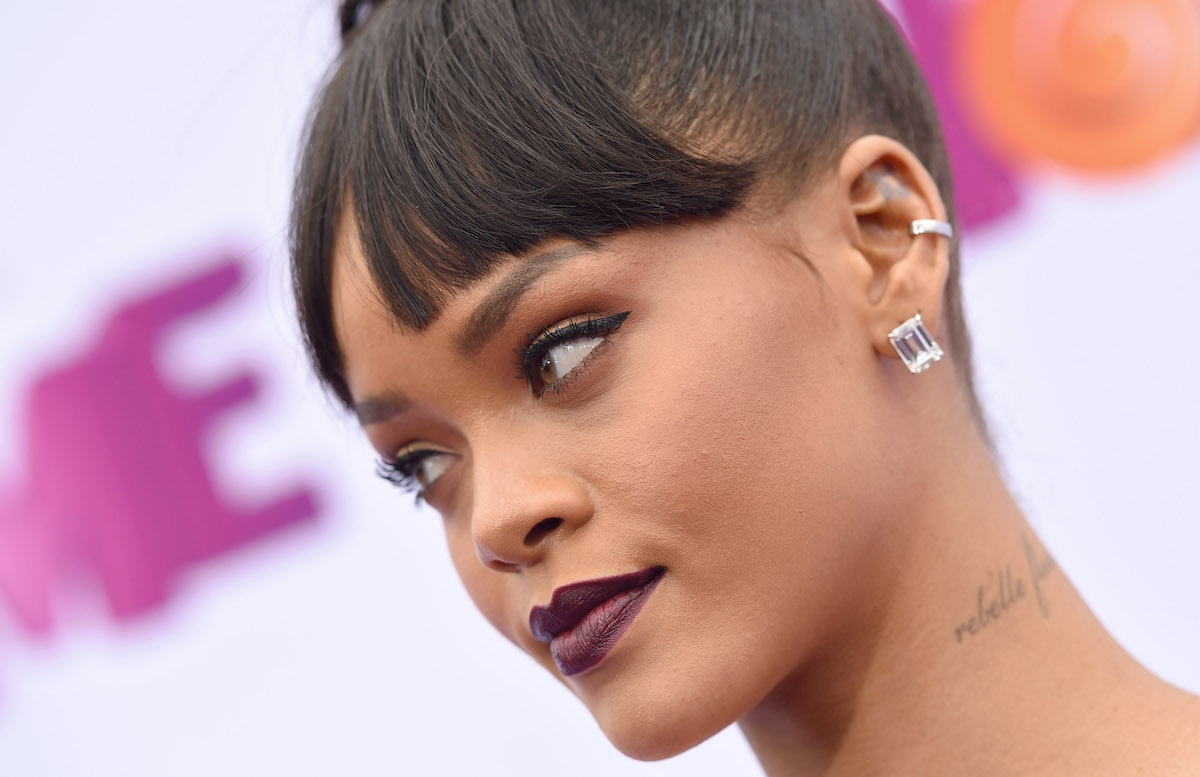 Rihanna has only really acted in a handful of movies
Although she primarily concentrates on her music career, Rihanna has slowly stepped onto the big screen. Her first major role in 2012's Battleship didn't exactly set her movie career on fire, however. The movie turned a profit worldwide. But it received a poor critical reception and yielded underwhelming box office numbers. Alas, Rihanna persisted, appearing briefly in 2014's Annie remake.
From there, the singer took on a supporting role in sci-fi epic Valerian and the City of a Thousand Planets opposite real-life friend Cara Delevingne. Rihanna similarly joined the ensemble cast of Ocean's 8 alongside Oscar winners Sandra Bullock and Cate Blanchett. Most recently, the singer took on her first lead role in 2019's Amazon Studios production Guava Island with Donald Glover.
Rihanna's 2015 animated movie is a hit on Netflix
Although Rihanna got famous for her vocal chops, one of her movies is still enjoying a strong run on Netflix. Home hit theaters in March 2015, where it reined in $386 million worldwide according to Box Office Mojo. In the animated film, Rihanna voices a teenage girl who befriends a fugitive alien (voiced by Jim Parsons). The two embark on a sci-fi comedy adventure, during which — of course — they become close friends.
Right now, Home is currently number 4 on the Netflix top 10 in the United States. The film sits behind TV's Lucifer, animated comedy Dog Gone Trouble, and Bravo's Dirty John. Rihanna's Home also is currently outperforming preschool series Cocomelon. Family films and animated comedies tend to perform well on Netflix. Perhaps the recent release school-age children nationwide accounts for Home's surge in popularity.
Netflix previously produced a 'Home' animated series
Moreover, Netflix has long been a haven for Home. From 2016 to 2018, the streaming service produced an animated series which follows the events of the movie. Although neither Rihanna nor Parsons reprise their roles, it's possible Netflix subscribers gravitated toward the movie due to their familiarity with the show.
Netflix applied a similar approach to other Dreamworks properties in the past. For instance, the streaming service has teamed with the studio to produce animated series based on Captain Underpants and How to Train Your Dragon. In the case of Home, the film is unlikely to spawn a sequel at this point. But Netflix subscribers seem content to revisit the 2015 film.