Netflix's 'Sexy Beasts' Is Actually a Reboot
Netflix's new dating show 'Sexy Beasts' is actually a reboot based on a BBC series.
Netflix is always pushing the envelope when it comes to its original programming. They enjoy creating shows that will get people talking and engaged with the platform, whether they are scripted or reality shows. One new show on Netflix that already has people online buzzing is called Sexy Beasts. With a one-of-a-kind premise you'll have to see to believe, it's quite an interesting concept for a show. But what many fans may not realize is that the sure-to-be-controversial show is actually a reboot. 
Read on to find out more about Sexy Beasts and the show that inspired it. 
The premise for Netflix's 'Sexy Beasts' is a wild one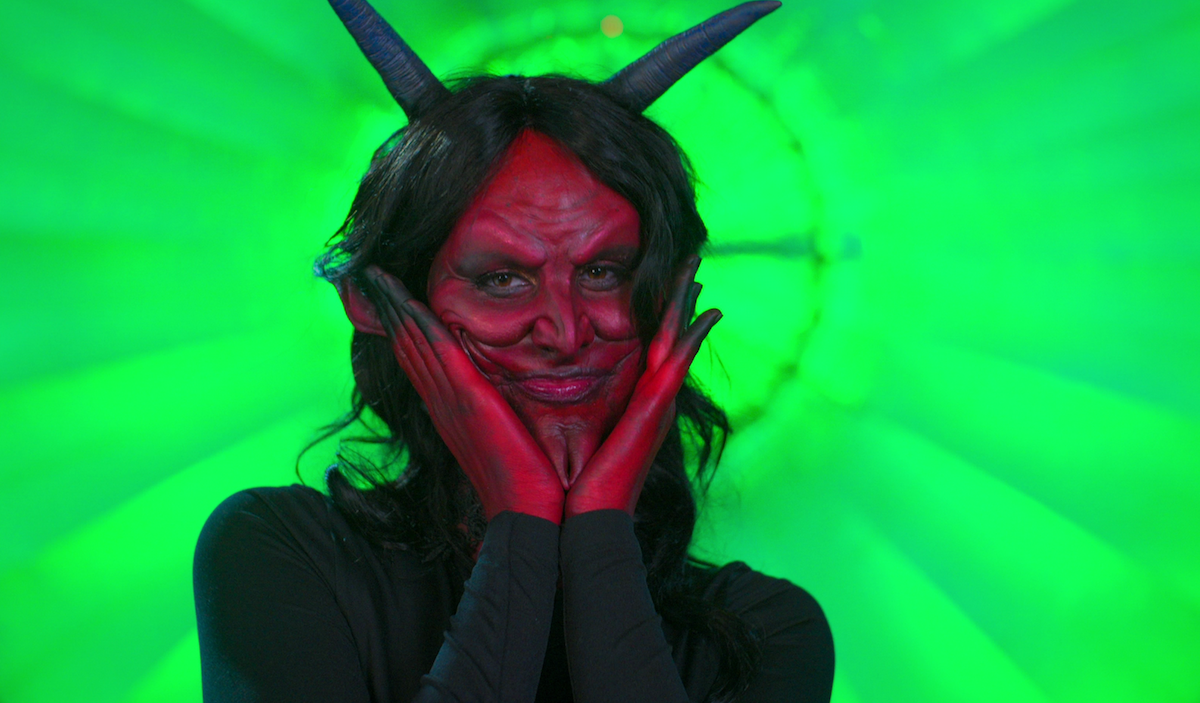 Sexy Beasts takes the phrase "love is blind" to an extreme new level. Netflix's last successful reality dating show, literally titled Love Is Blind, had contestants going on dates without seeing each other's faces. According to WVTF, the premise for this series is a dating show in which contestants can see each other — but each person is dressed in movie-quality makeup, made to look like an animal. No contestant will get to see any other contestants' real faces until after they make their final decision.
This reinforces a running theme in shows like Netflix's Sexy Beasts reboot: the idea of the importance of chemistry versus appearance in a dating context. The host of NPR's Pop Culture Happy Hour, Linda Holmes, attempted to explain the phenomenon: 
"Well, you know, they always like to say they're doing a social experiment of some kind. They always like to say, we're finding out something about people. So it's always, you know, we're finding out the importance of looks versus personality."
It certainly puts a unique spin on the stereotypical dating show. But it's not wholly original; this premise has been done before. 
This show is a reboot based on a BBC series
Variety reported that the original Sexy Beasts was created by a production company called Lion TV. That company originally produced a version of this show in the U.K. for BBC Three, a digital offshoot of BBC, in 2014. Lion TV has attempted to produce different versions of the show in countries all over the world, mirroring other reality shows such as The Masked Singer. 
The Netflix reboot version of Sexy Beasts will have a hilarious twist to it, however: Comedian Rob Delaney will serve as the show's narrator. Executive producer Simon Welton, who produced both versions of the show, spoke about the Netflix version and what he hopes it will accomplish: 
 "Making Sexy Beasts for Netflix has been an incredibly exciting process. With an international cast featuring some truly brilliant characters, a host of prosthetics which look extraordinary in 4K and with Rob Delaney narrating, the viewers are in for a real treat. I hope the show puts a smile on peoples' faces as they play along to discover who'll fall in love with who, and what our cast all really look like."
Even if it is a reboot, this new version is sure to have some unexpected twists for both fans of the old version and newcomers to the program. So how and when can you watch it? 
'Sexy Beasts' is now streaming on Netflix
If the premise of this bizarre but compelling dating show sounds interesting to you, you're in luck. You won't have to wait long to get the first batch of episodes, all of which will be exclusively available via Netflix. 
The show debuts on the streaming platform July 21, 2021, with six episodes available for viewing. If that doesn't sound like enough content to satisfy you, fear not; Netflix will also drop six more episodes later this year as part of a second season.