New 'Call the Midwife' Cast Member Megan Cusack Says She Was 'Like a Deer in Headlights' When She Joined the Show
New 'Call the Midwife' cast member Megan Cusack opened up about joining the long-running show.
There's a new face at Nonnatus House in Call the Midwife Season 10 (premiering Oct 3 on PBS). Megan Cusack plays pupil midwife Nancy Corrigan, who makes her first appearance in episode 4. With her swinging 60s fashion and outgoing personality, she makes quite an impression when she arrives, though her time as a trainee midwife isn't without its challenges.
Megan Cusack was a little overwhelmed when she joined the 'Call the Midwife' cast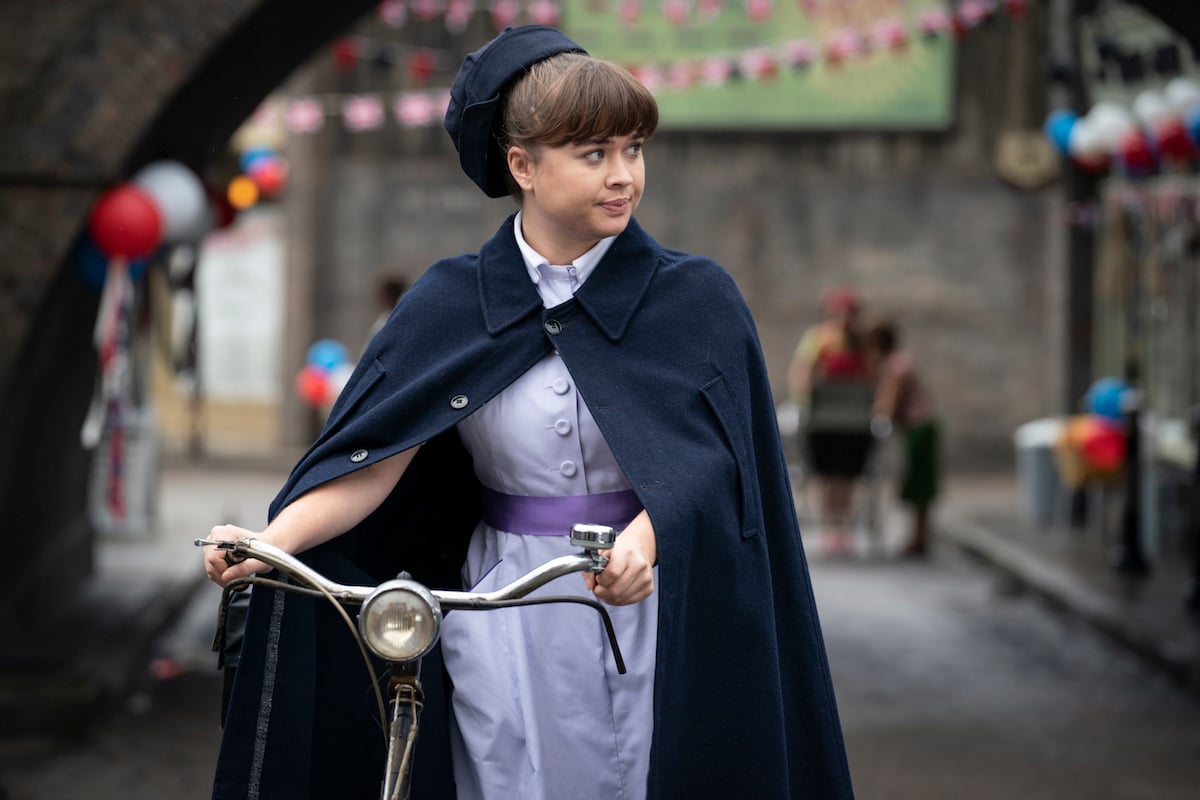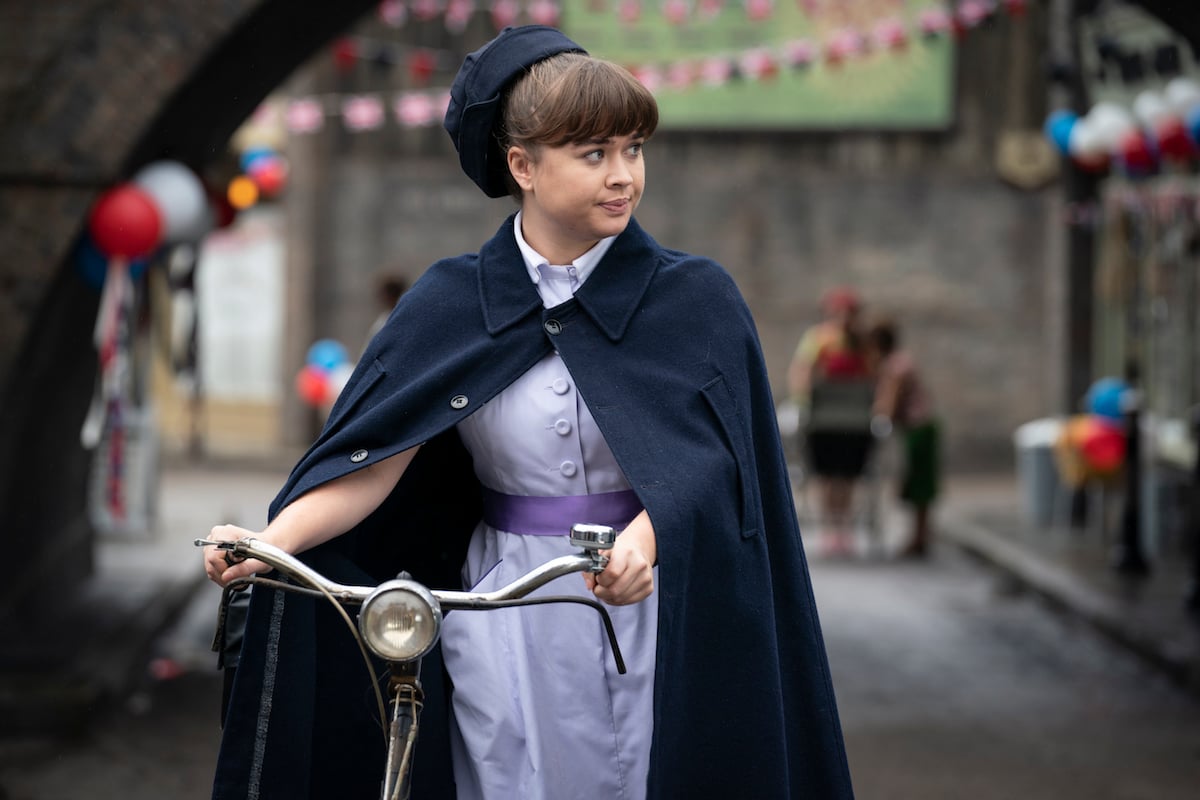 Call the Midwife marks Cusack's first major television role. Joining the cast of such an established and beloved series was a little overwhelming, she told reporters during a discussion at the TCA Summer 2021 press tour. 
"I felt like I came in like a deer in headlights," she said. "I remember the first day I walked on set, I was like, 'Oh, goodness gracious, there's quite a few people here.' I didn't quite realize how many people it took because I'd never done anything like this before."  
"I was terrified … this well-oiled machine, 10 years going," she said. But others involved in the show soon put her at ease. "Everyone was so gorgeous that you just felt so taken care of."  
Cusack may have also been able to turn to some of her relatives for tips on handling any nerves. She comes from a family of actors, including her aunts Sorcha Cusack and Sinéad Cusack, uncle Jeremy Irons, and cousin Max Irons. 
Cusack's 'Call the Midwife' casting happened very quickly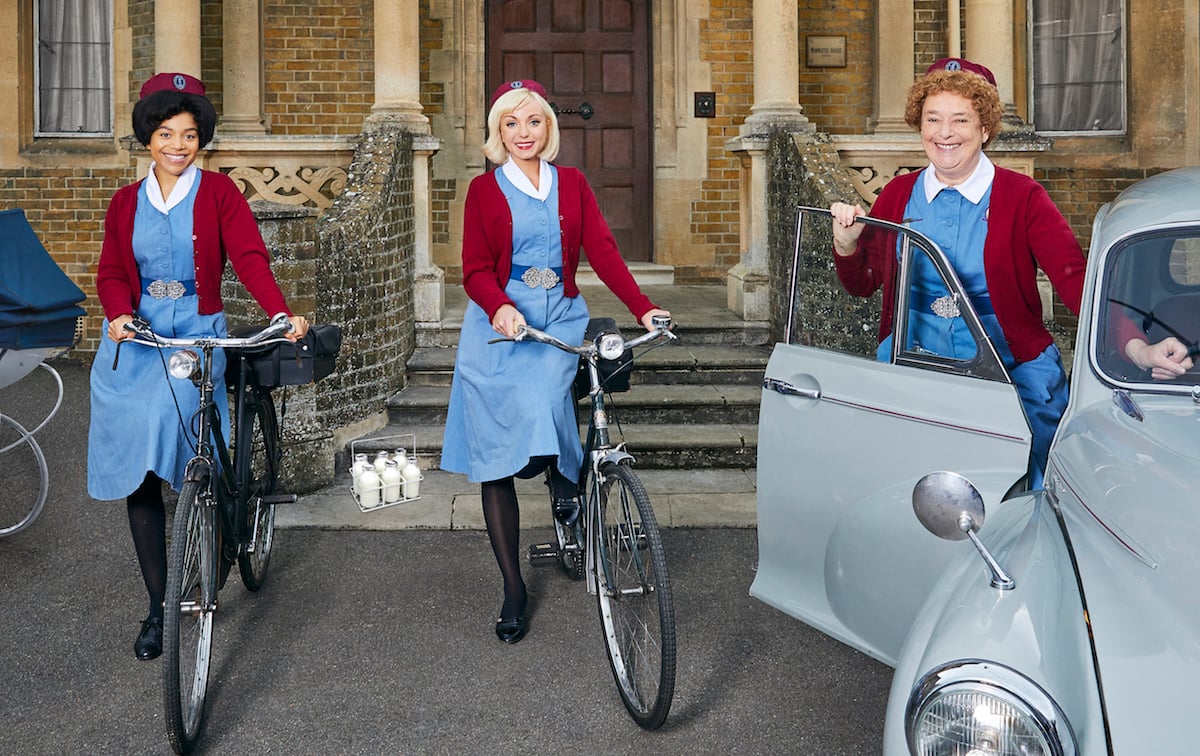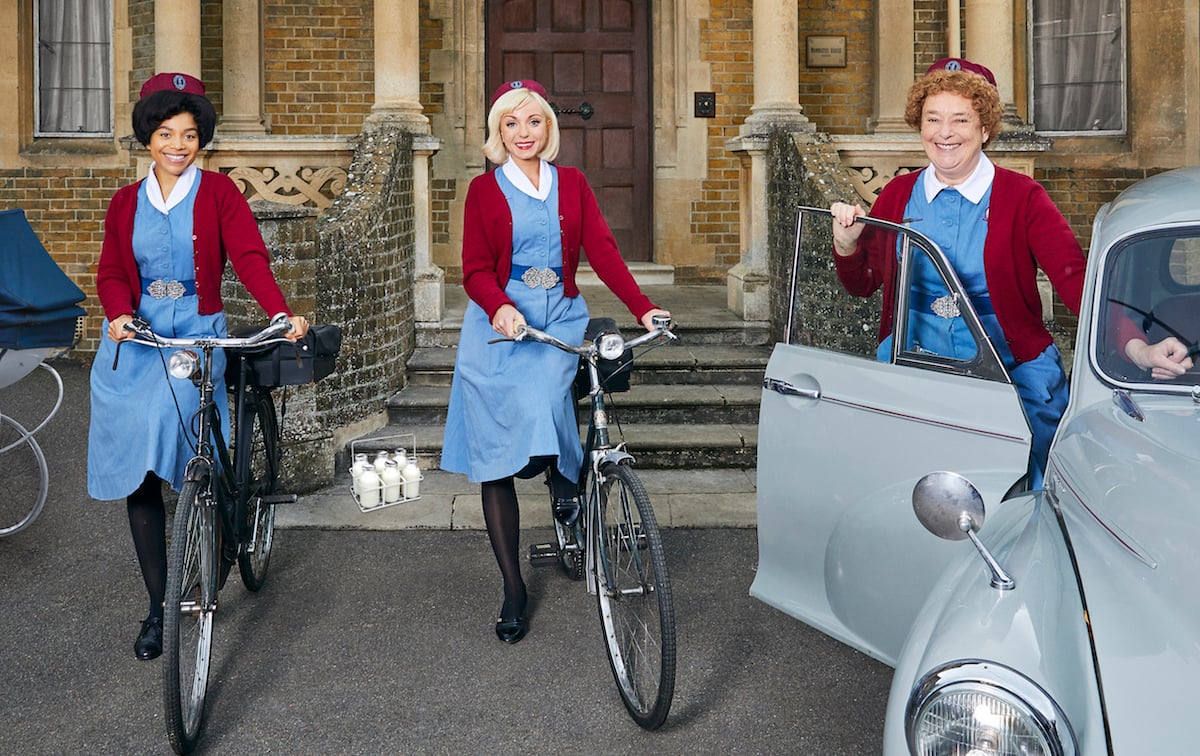 For Cusack, it was a short path from auditioning to getting cast on Call the Midwife. The whole process took just a matter of days, she recalled. 
"I just did a wee tape. I did on the Sunday, sent it off on the Monday, and got the call that I got it on the Wednesday," she said. "And then I was in getting my hair cut the next week and starting a couple of days later. Which was in a way wonderful, because it didn't give me any time to overthink." 
Cusack's grandmother was a midwife 
Many of Cusack's relatives work in film, theater, and TV. But she also has a family member whose real-life career mirrors her on-screen job. 
"My grandma used to watch [Call the Midwife] because she was a midwife," Cusack said, adding that they had watched some episodes of the show together. After she landed the role of Nancy, she revisited the series. 
"When I was gearing up to start, I had it on kind of round the house so I could get used to the voices and the people and characters before I started," she said. "Obviously, now I love it." 
Call the Midwife Season 10 premieres Sunday, Oct. 3 at 8 p.m. ET on PBS. 
Check out Showbiz Cheat Sheet on Facebook!