'New Girl' Hid Zooey Deschanel's Pregnancy With Creative Story Arcs
Zooey Deschanel is a quirky actress, well known for her large, beautiful eyes and her habit of playing eccentric characters. Deschanel has been active in the entertainment business since the late '90s, but it wasn't until the early 2000s that she achieved fame, after a string of roles in high-profile comedy movies.
These days, Deschanel regularly makes headlines not only for her acting work but also for her personal life. She is also a mom and has had to occasionally find creative ways to integrate her pregnancies into her work, especially on her cult-favorite TV show New Girl. 
How did Zooey Deschanel become famous?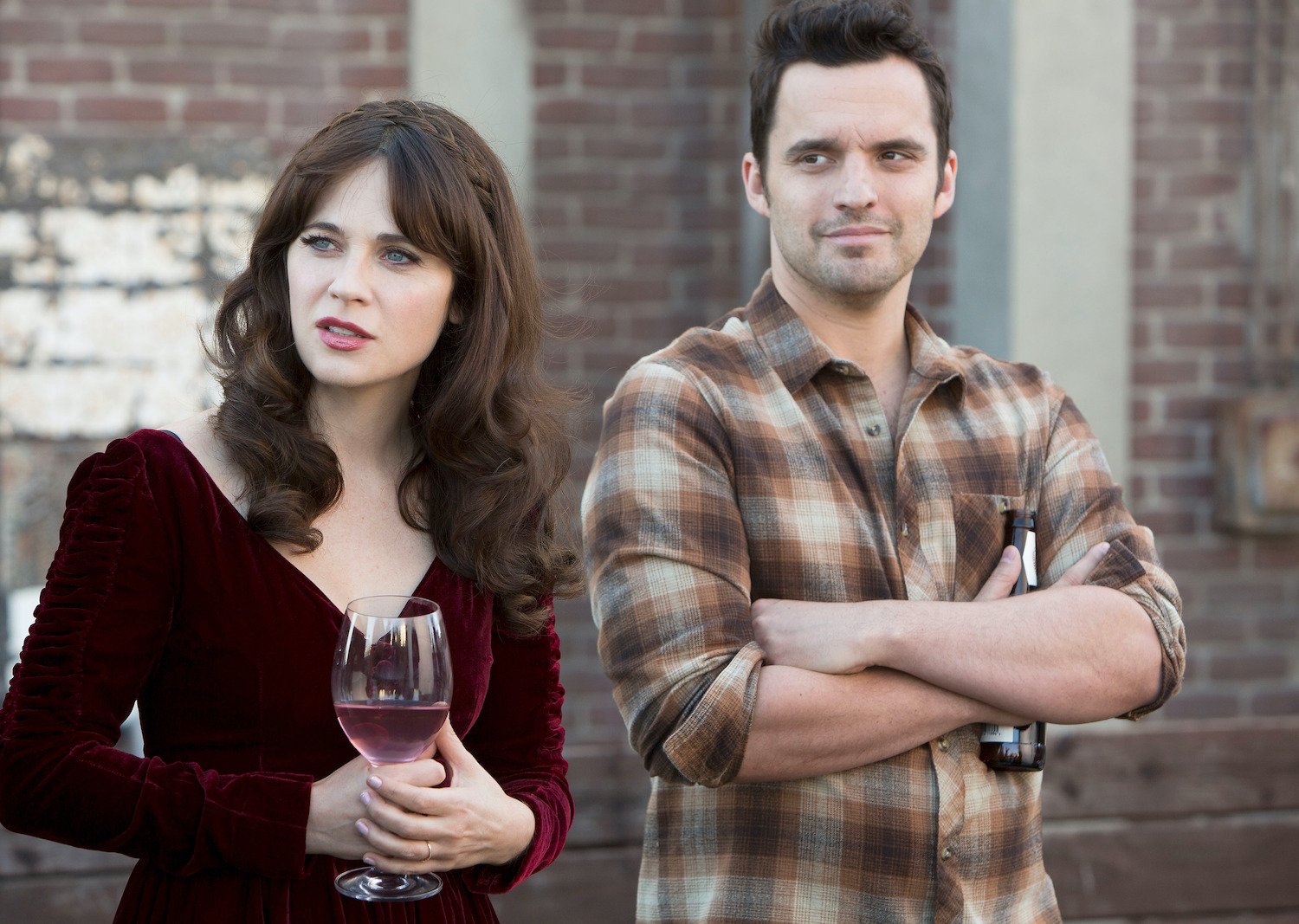 Deschanel was born in California, into a show business family. Her mother was an actress while her father, Caleb, worked as a director and cinematographer. Her older sister, Emily, is also a well-known actress, who became famous after starring in the TV series Bones.
As a young woman, Deschanel attended a private prep school, hobnobbing with other future celebs such as Kate Hudson. She showed an early talent for both singing and acting, and by the mid-'90s, she decided to pursue a career in entertainment.
A few of Deschanel's early roles included parts in movies such as Almost Famous, Big Trouble, Abandon, and The Good Girl. One of her first high-profile roles was in Elf, portraying a friendly shop girl with a flair for singing.
In addition to her acting work, Deschanel branched out to explore her musical ambitions, launching the group She & Him with her musical partner M. Ward. One of Deschanel's best-known roles is in the comedy series New Girl, where she played a quirky girl who is paired up with male roommates. 
Zooey Deschanel welcomed two children with her ex
Deschanel has been in the spotlight for a while, and her relationships have often made headlines.
In late 2008, Deschanel got engaged to the musician Ben Gibbard. The two married less than a year later but wedded bliss wasn't to last long for Deschanel and Gibbard — the two separated in December 2011, with their divorce finalized around a year after that.
In 2015, Deschanel got engaged again, to film producer Jacob Pechenik. They got married only a few months after announcing their engagement and went on to welcome two children, a girl named Elsie Otter, born in July 2015, and a boy named Charlie Wolf, born in May 2017.
Deschanel and Pechenik's marriage didn't last, and in the summer of 2019, they split up. These days, Deschanel is dating Jonathan Scott of Property Brothers fame. 
How did 'New Girl' hide Zooey Deschanel's 2015 pregnancy?
Even though Deschanel and her ex-husband, Jacob Pechenik have divorced, they remain amicable co-parents to their two young children. After all, it wasn't that long ago that Deschanel was expecting their first child, Elsie Otter.
Deschanel was still starring on New Girl at the time of her 2015 pregnancy and was obligated to show up to work every day. Still, showrunners had to find a way to disguise her pregnancy on the series, all while allowing her to safely work. 
According to People, series producers worked hard to find creative ways to hide the fact that Deschanel was pregnant, including having her character ride around on a motorized scooter. When it came time for Deschanel to take her maternity leave, writers included a storyline that had Jessica going off to jury duty — neatly disguising Deschanel's pregnancy all while allowing the show to go on.