New Shows to Watch on Netflix, Disney+, Prime Video, HBO Max, and Showtime the Week of Jan. 16, 2023
If you're searching for something new to watch on Netflix, Prime Video, Disney+, HBO Max, or Showtime this week, Showbiz Cheat Sheet has you covered. Here are all the new shows and episodes coming to those streaming platforms during the week of Jan. 16, 2023.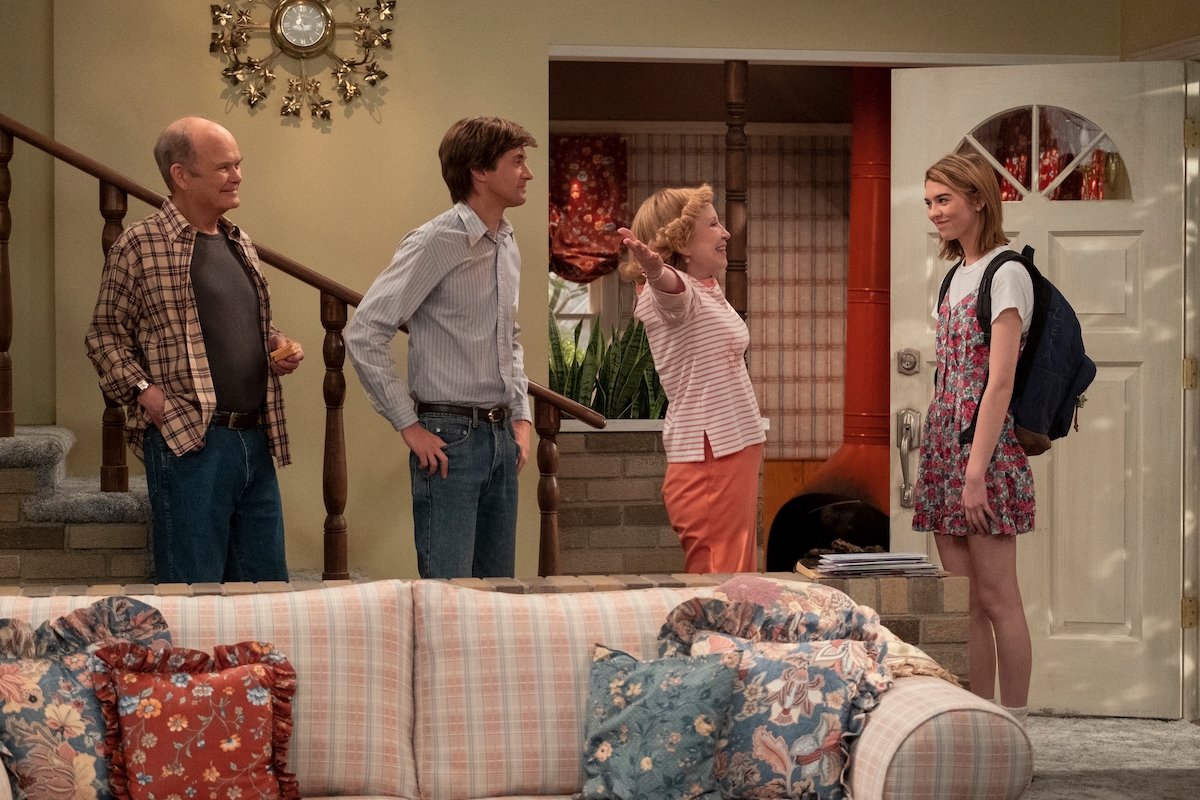 'That '90s Show' premieres on Netflix this week 
On Jan. 19, fans of That '70s Show can return to Point Place, Wisconsin in the reboot That '90s Show. The spinoff series follows Eric (Topher Grace) and Donna's (Laura Prepon) daughter Leia (Callie Haverda), who spends the summer with her grandparents (Debra Jo Rupp, Kurtwood Smith). Most of the original cast returns in cameos — watch every episode of That '90s Show on Netflix starting Thursday, Jan. 19. 
Here's what other new shows are coming out on Netflix this week: 
Women at War — Jan. 19
Bake Squad: Season 2 — Jan. 20
Bling Empire: New York — Jan. 20
Fauda: Season 4 — Jan. 20
Represent — Jan. 20
Şahmaran — Jan. 20
Shanty Town — Jan. 20
The Real World: Season 28 — Jan. 20
What new shows to watch on Disney+ this week 
If you're looking for something new to stream on Disney+, the streaming giant is adding plenty of content this week. Here's what shows will be available through Disney's streaming platform: 
Chibi Tiny Tales: Season 3 — Jan. 18
Disney Junior Mickey Mouse Funhouse: Season 2 — Jan. 18
King Shakir Recycle: Premiere — Jan. 18
Me & Mickey: Season 1 — Jan. 18
National Treasure: Edge of History: Episode 7 – "Point of No Return" — Jan. 18 
Night Stalkers: Season 1 — Jan. 18
Secret Life of Predators: Season 1 — Jan. 18 
Star Wars: The Bad Batch: Episode 204 – "Faster" — Jan. 18
'The Legend of Vox Machina Season 2 premieres on Prime Video this week 
If you're a fan of The Legend of Vox Machina starring Matthew Mercer, Marisha Ray, and Ashley Johnson, the show returns with another season on Jan. 20. The series returns with a three-episode premiere and the remaining episodes come out on the following schedule: 
"Those Who Walk Away," "Pass Through Fire," and "Into Rimecleft" — Jan. 27
"The Fey Realm," "Echo Tree," and "A Test of Pride" — Feb. 3
"The Killbox," "Belly of the Beast," and "The Hope Devourer" — Feb. 10 
Shows coming to HBO Max the week of Jan. 16 
HBO Max is adding several shows to their list of streaming options this week. Beginning Jan. 17, the first season of Sesame Street Mecha Builders will be available on the platform. Then, on Jan. 20, you can find the following shows available on HBO Max: 
Game Theory with Bomani Jones: Season 2 Premiere
Real Time with Bill Maher: Season 21 Premiere 
The Cabin Chronicles: Season 3
New episodes of Showtime shows to watch this week
Showtime has a few new episodes releasing this week. The L Word: Generation Q will drop a new episode titled "Looking Ahead" on Jan. 20. The second episode of Your Honor Season 2 will come out on Sunday, Jan. 22. 
Happy streaming! We'll return next week with a list of what's new on your favorite platforms.