The Next Hayao Miyazaki Film Will Be Studio Ghibli's Last Movie and We're Already Crying
Hayao Miyazaki is a legendary artist whose work spans several job duties. His filmography includes eleven feature films, all of which he wrote and directed. The world fell in love with his storytelling and gorgeous animation, which is why audiences were so sad when he retired. Miyazaki recently said that he's bringing Studio Ghibli back for one last project.
Why did Hayao Miyazaki retire?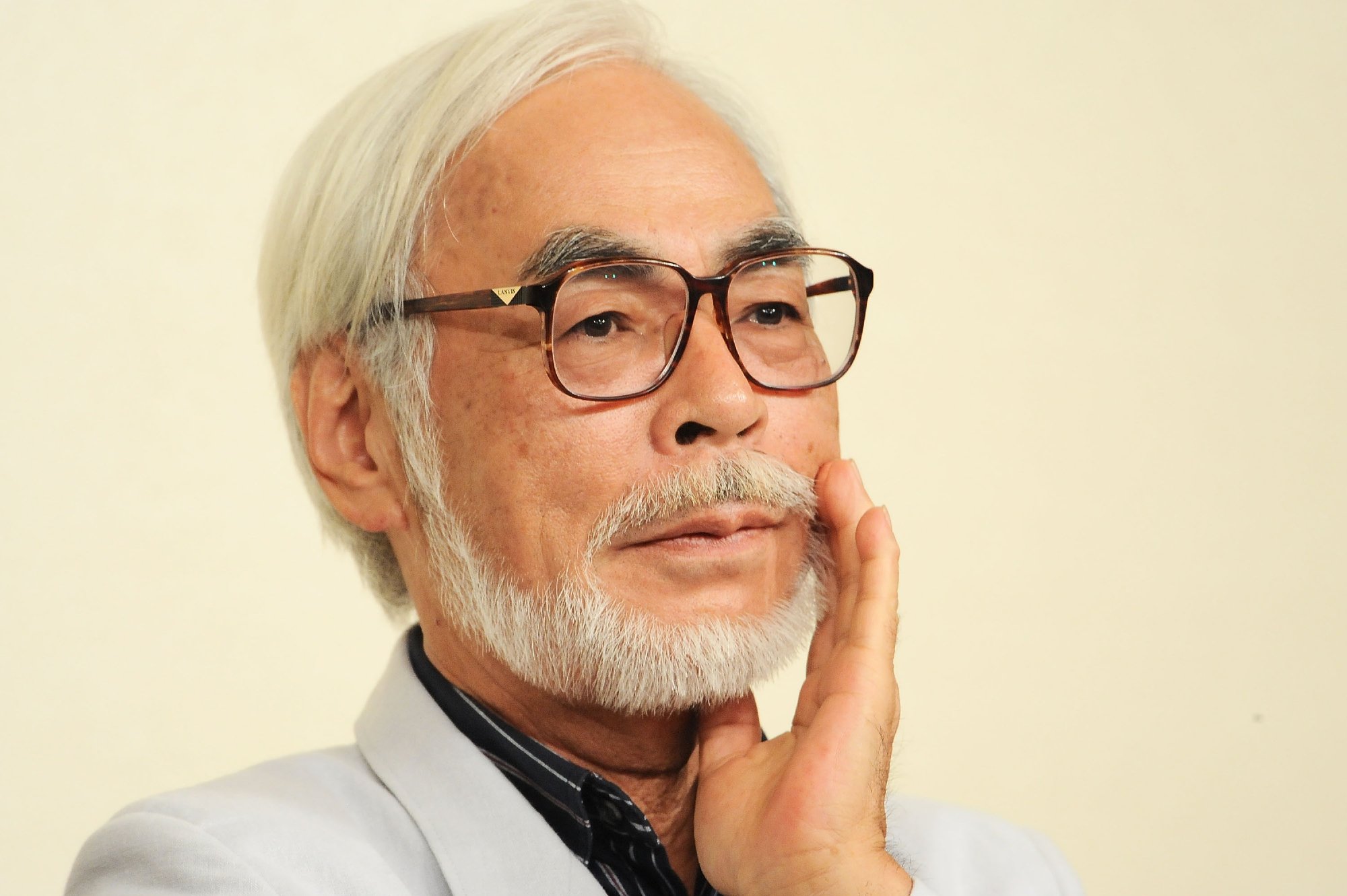 Miyazaki announced his retirement after making 2013's The Wind Rises. He found that he was slowing down on how long he could work on his projects. He also wanted to spend more time with his family and enjoy life. Miyazaki's press conference officially announced the news of his retirement to the world. Studio Ghibli fans mourned the end of the company's production slate for good.
However, the legendary artist came out of retirement in 2017 to direct more films "in order to live." His son, Gorō Miyazaki, once said that his father was "so aimless" and that he needed to continue to create. As a result, Miyazaki returned to work. Particularly, the artist wanted to leave a movie behind for his grandson to remember him.
The next Hayao Miyazaki Studio Ghibli film will be the last one
The New York Times reported that the next Miyazaki film will be Studio Ghibli's last feature. Neither Miyazaki nor producer Toshio Suzuki provided much information on the upcoming movie. However, it's based on Genzaburo Yoshino's 1937 novel How Do You Live? The novel follows, "a 15-year-old boy in Tokyo, small for his age and fond of mischief, whose father has recently died."
Bruno Navasky's English translation sees the overwhelmed boy looking out at the city. It reads, "The watching self, the self being watched, and furthermore the self becoming conscious of all this, the self observing itself by itself, from afar, all those various selves overlapped in his heart, and suddenly he began to feel dizzy."
Suzuki describes the movie as "fantasy on a grand scale." He added that he sees himself in one of the non-human characters. However, Miyazaki doesn't entirely adapt whole stories to the silver screen. The NYT points to The Wind Rises as an example. The filmmaker added a fictional dying wife to real-life Jiro Horikoshi's story.
What makes Hayao Miyazaki films so good?
Miyazaki's Studio Ghibli feature films are timeless. The stories translate regardless of time, language, and culture, as they reflect on the human experience. Movies such as My Neighbor Totoro and Spirited Away, in particular, have become massive parts of pop culture. Miyazaki's works are accessible and have a wide appeal, as audiences of all ages recognize and highly respect his works.
Studio Ghibli's beautiful hand-drawn animation is a stand-out element. The stories and the animation successfully combine realism and fantastical elements that are fun for younger audiences, but dramatically meaningful and significant for adults. Western audiences don't typically respect animation in the same way that eastern audiences do, but Miyazaki's works are some of the exceptions to that rule.
Social media exploded at the news of one final Miyazaki Studio Ghibli film. If any of his previous movies are any indication, audiences should prepare themselves for another beautifully-told story filled with emotion. Stay tuned for more information.