Nick Cannon Hid a $2.5 Million, 17-Carat Diamond Engagement Ring Inside a Candy to Propose to Mariah Carey
The $2.5 million engagement ring that Nick Cannon gave to Mariah Carey featured a 17 carat diamond. presented to her from inside a Ring Pop.
For many fans, Nick Cannon and Mariah Carey's celebrity marriage seems like it happened in another lifetime. After all, Carey has been famous for decades, and Cannon is now the father to a slew of children, all by different women. Still, Carey and Cannon's romance was one for the record books, and it featured some incredibly romantic moments. In particular, the way that Nick Cannon proposed to Mariah Carey was unexpected and fairytale-worthy. It involved the television personality presenting the singer with a stunning, 17-carat engagement ring. And he disguised with a well-known type of candy.
How did Nick Cannon's engagement ring for Mariah Carey was cleverly disguised
Nick Cannon and Mariah Carey first met in 2005, when he presented her with the award for Choice R&B Artist at that year's Nickelodeon Teen Choice Awards. Sparks flew at that initial meeting, but it wasn't until three years later, in 2008, that the two connected on a romantic level. Carey later recalled that she felt an immediate connection to Cannon, and that his "faith-based" approach to life made her feel "safe."
Cannon proposed to Carey just weeks after they started dating. People magazine reports that Nick Cannon proposed to Mariah Carey when on the rooftop of her Manhattan apartment, presenting her with a 17-carat diamond engagement ring that he disguised inside a candy Ring Pop. The ring, which cost an estimated $2.5 million, featured a 10.02-carat emerald-cut diamond in the center and 58 pink diamonds around it.
As if one proposal wasn't enough, People notes that Cannon "kidnapped" Carey after the initial proposal in order to propose marriage a second time — a proposition which she eagerly accepted.
When did Nick Cannon and Mariah Carey get divorced?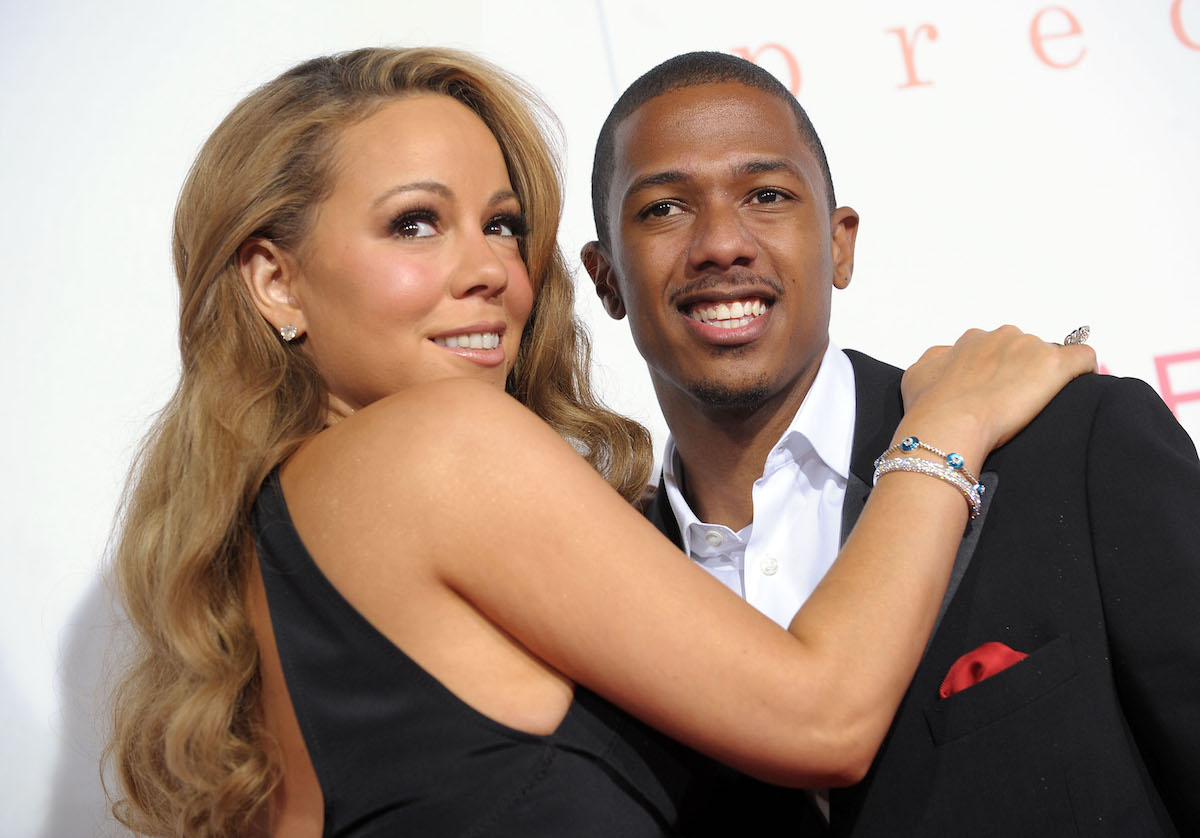 Nick Cannon and Mariah Carey officially tied the knot in April 2008. They welcomed twins, Moroccan and Monroe, in April 2011. In 2014, after six years of marriage, Cannon and Carey split, only to briefly reunite in 2015. They ultimately decided to split for good, and their divorce was finalized in 2016.
In the years since, many rumors have swirled about why the two decided to divorce. Cannon has gone on the record to say that if he ever did get married again, in spite of the fact that he doesn't ever see himself remarrying, it would be to Carey, calling her his "dream girl."
Cannon and Carey are now friendly co-parents
These days, Nick Cannon and Mariah Carey are happy just to be co-parents, raising their twins in a positive, supportive environment. They have even been spotted together attending various events with their children, proving that there are no hard feelings between them at all.
Both Cannon and Carey are in relationships with other people, with Carey dating dancer Brian Tanaka since 2016, according to Life & Style Magazine. Carey and Tanaka have weathered many rumors and a lot of speculation, but the two seem to be truly happy together and have been photographed at many events and on a lot of spectacular vacations. 
As for Cannon, he's dated several women since splitting from Carey, including model Brittany Bell and model Alyssa Scott. He's also gone on to welcome five more children in the years since his divorce from Carey, including two children with Bell, twins with DJ Abby De La Rosa, and a son, Zen, who tragically died in December 2021, with Scott.