Nicki Minaj Gasped When She Saw Madonna Dressed as This Celebrity – 'I Didn't Mentally Prepare for That'
Nicki Minaj gasped when she saw Madonna dressed like a famous celebrity. Here's the story of the video of a hit song.
While filming the music video for one of their songs, Nicki Minaj gasped when she saw Madonna. This was because the Queen of Pop looked a lot like another pop culture icon at the time. Here's a look at the story behind the song.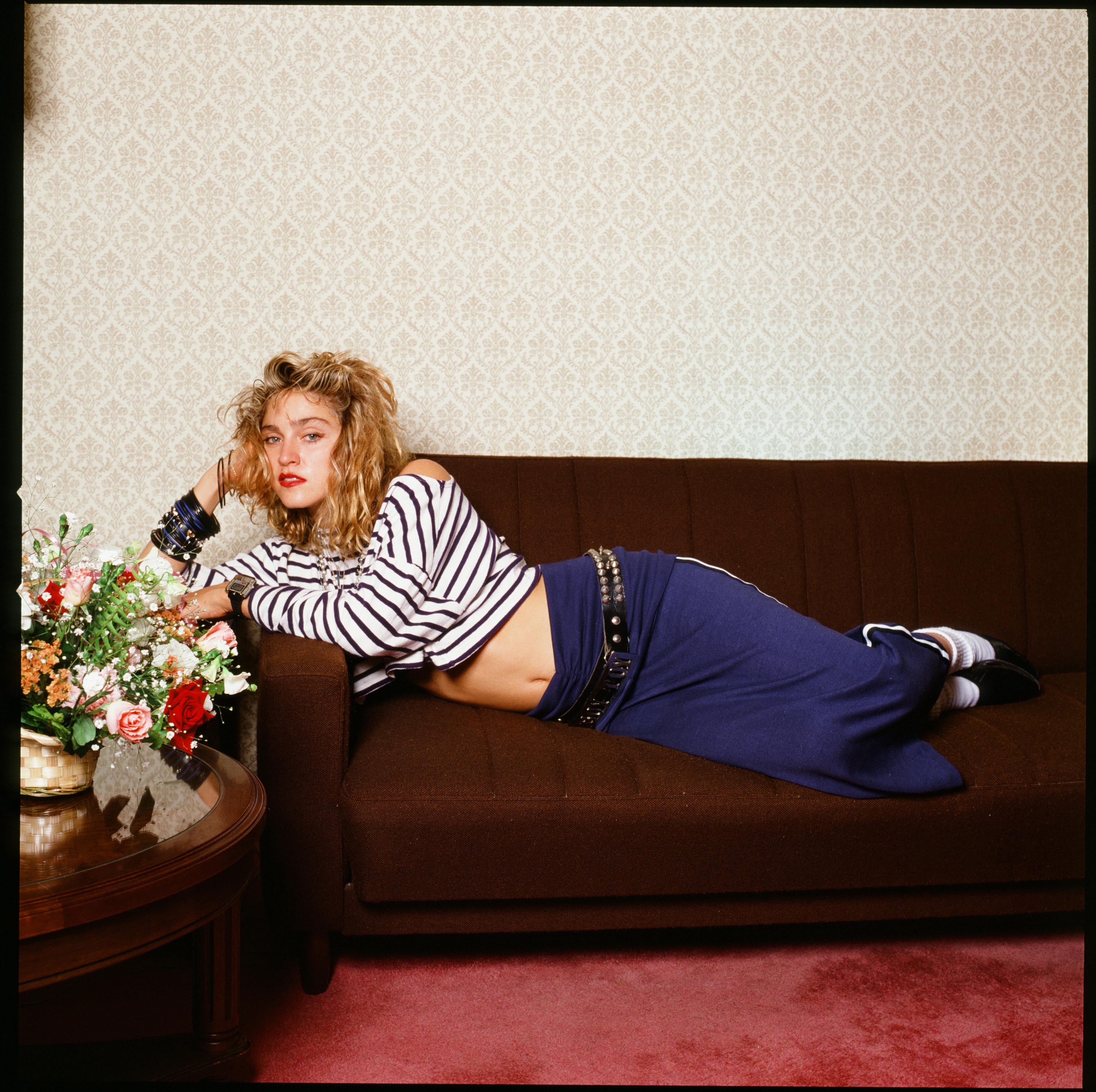 Why Nicki Minaj felt she was making a video with Madonna and a deceased icon at the same time
Madonna performed a set at the 2012 Super Bowl. During the set, she performed a collection of her old hits in addition to one of her new songs: "Give Me All Your Luvin'." The track featured two major rappers: Minaj and M.I.A.
The rappers also appear in the music video for the song. In one scene of the video, Madonna, Minaj, and M.I.A. wear outfits and blonde wigs reminiscent of Marilyn Monroe's look in the classic comedy The Seven Year Itch. Minaj's skirt even blows upward, just like Monroe's skirt in the most famous moment in The Seven Year Itch. "I definitely didn't realize all of us were going to be dressing up as Marilyn," Minaj told Complex. "I didn't mentally prepare for that."
Minaj said seeing Madonna dressed like Monroe was an impactful moment for her. "When I walked on set and saw Madonna, I literally gasped because I felt like I was looking at Marilyn Monroe and I'm so obsessed with Marilyn Monroe," she said. "Like, I have Marilyn Monroe pictures all over my house. When I saw Madonna, she really to me was Marilyn Monroe and it was very surreal because it's like, I almost felt like I was doing a video with my two idols at the same time. It was like, very very strange."
Nicki Minaj felt Madonna looked like Marilyn Monroe because she was 'kind of distant'
Minaj felt Madonna's resemblance to Monroe involved more than just her outfit and hair. "She had these distant, sort of like very dreamy eyes like Marilyn, like kind of distant but very there and very in charge—but almost like in their own world," Minaj recalled. "And it was just so surreal, you know, just to walk downstairs and see her standing there. I was just like, 'Wow.'" Interestingly, this wasn't the only time Madonna dressed up like Monroe. She famously mimicked the "Diamonds Are Forever" musical number from Gentlemen Prefer Blondes in her music video for "Material Girl." She also recreated Monroe's famous hairstyle on the cover of her greatest hits album, Celebration.
How the world reacted to 'Give Me All Your Luvin"
"Give Ma All Your Luvin'" became a hit. It reached No. 10 on the Billboard Hot 100, remaining on the chart for six weeks in addition, its parent album, MDNA, reached No. 1 on the Billboard 200, remaining on the chart for 13 weeks. "Give Me All Your Luvin'" made an impact — both on Minaj and on the pop charts.