Nicki Minaj: How Cyndi Lauper Influenced Her Style
Cyndi Lauper is one of the most enduringly popular singers of the 1980s. Many modern pop singers seem to take inspiration from her. Nicki Minaj has released numerous pop songs but they generally don't sound like Lauper's 1980s hits.
Despite this, Minaj said Lauper influenced her. Specifically, Minaj said Lauper helped her to develop her iconic fashion sense.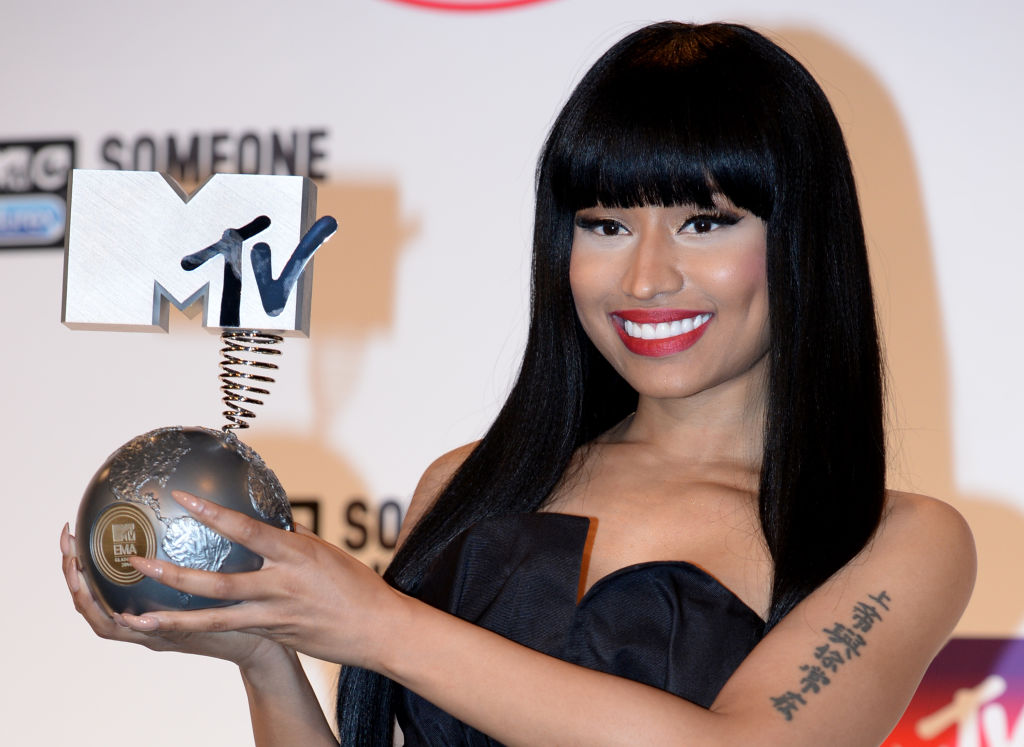 How Cyndi Lauper inspired Nicki Minaj to dye her hair
Minaj is known for her over-the-top sense of fashion. She's worked everything from Hello Kitty dolls to horse headdresses. In addition, she regularly changes the color of her hair. Minaj sees Lauper as one of her fashion inspirations, noting that she decided to change her hair color as a teenager because she saw Lauper's music videos.
According to Contact Music, Minaj opened up about her interest in dying her hair. She said she's "always been intrigued by color and by interesting hair. I was one of those weird little girls doing my own hair at the age of nine… [and] getting weird gels and new brushes and cornrow holders. I would tweak and perm at the age of 13."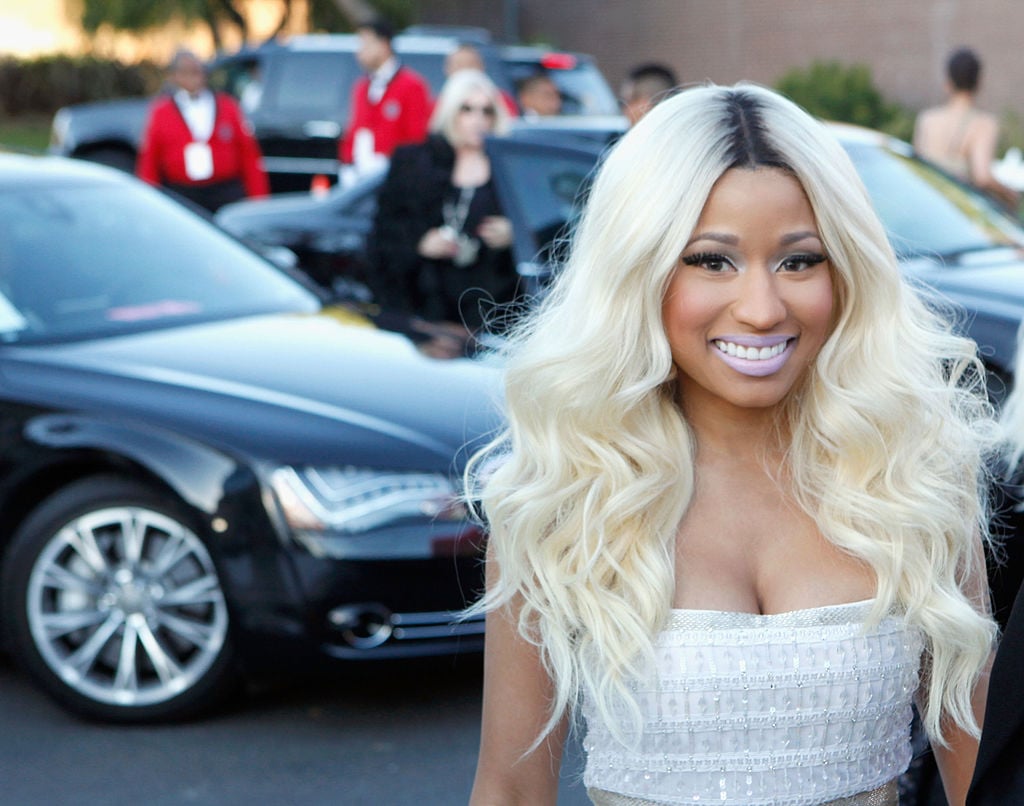 RELATED: What Did the Rapper Who Inspired 'Anaconda' Think of Nicki Minaj?
Minaj discusses the first time she got her hair colored and how Lauper helped inspire her to do so. "When I first went to get my hair colored, I was about 14 and I wanted blonde highlights. The beautician said, 'No, you have to get your mother on the phone,' and I was just crying and begging. I've always been experimenting. Cyndi Lauper's videos – that's what intrigued me."
In addition, Minaj explained why she likes to present herself in a unique way. "I like the idea of doing something that everyone else is not. I get high off that. Just the idea that other people don't have the balls to do something – that's my thing."
Other ways Nicki Minaj and Cyndi Lauper have artistically crossed paths
RELATED: Nicki Minaj: What Happened the Time She Got in a Feud With Cher
Minaj has referenced Lauper in her work multiple times. MTV reports Minaj and Katy Perry covered Lauper's "Girls Just Wanna Have Fun" at VH1 Divas in 2010. According to Rolling Stone, Minaj later paid tribute to Lauper by reinterpreting Lauper's classic hit "True Colors" with Wiz Khalifa. Their version of the track is a trap song that is very different than Lauper's pop ballad, but it was still inspired by Lauper's song.
What does Lauper think of Minaj? According to Singersroom, Lauper expressed admiration for Minaj and some of her fellow rappers, like Lil Wayne and Snoop Dogg. "I like Nicki Minaj a lot. My son went through all the hip hop stuff with me and he showed me that 50's voice is kind of butter smooth." 
Minaj and Lauper might not make music that sounds similar. However, Lauper has clearly impacted Minaj's aesthetics and art. In turn, Lauper sees value in Minaj's music and praised her vocals.
Also see: Quincy Jones Said Cyndi Lauper Hated 'We Are the World'