Nicole Kidman on Training for Her Big Song & Dance Number in 'The Prom'
In The Prom, Nicole Kidman plays Angie Dickinson: a Broadway chorus girl who can't seem to land the leading role of Roxie Hart in Chicago — as it continues to go to subpar performers with "A-list" names who will sell tickets. She's got the talent, and she's got the mojo, or as she likes to call it, the "zazz," but her antelope legs and killer vocals aren't enough to seal the deal.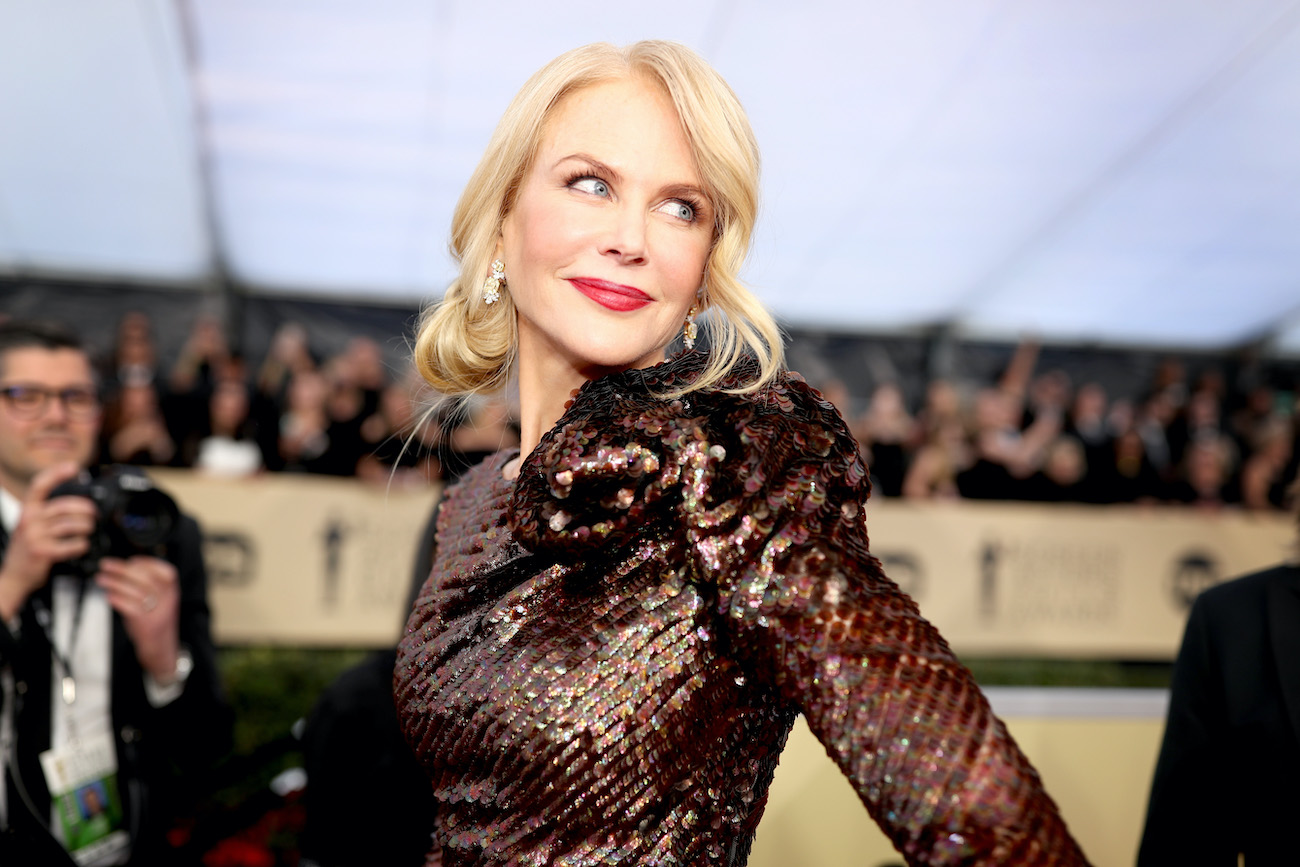 Though Kidman slays the Bob Fosse-inspired song and dance number "Zazz" in The Prom, it may be quite some time until Kidman throws on the fishnets and dance shoes once more. During an interview with Goldene Kamera (the German equivalent of the Academy), Kidman discussed the training process involved for The Prom, and it was no cakewalk down the catwalk. 
Nicole Kidman talks 'The Prom,' Angie Dickinson, and 'Zazz'
When asked if she wishes she could sing and dance more often for roles, Kidman explained that, while she frequently sings and dances in her bedroom, doing it for the camera involves a lot more work. She said: 
"I'm not sure I want to dance and sing on-screen. It takes so much work, I don't think people realize. For me, it's not the thing I do foremost, so it requires an enormous amount of work. And, I think, because I haven't done it for so long, it was terrifying."
Kidman explained that she hadn't done this form of preparation in quite some time. As, the last time she took on a role of this nature was for Moulin Rouge!, which premiered almost two decades ago in 2001. 
Nicole Kidman explains that Fosse dancing is a whole 'nother beast 
While singing and dancing can be difficult regardless of the choreography, Fosse dancing is extremely precise and particular. Kidman explained: 
"Fosse dancing is an art unto itself. So, that was where I had to go, 'Okay, this is a whole different skill set that I have to cram.' We had six weeks of rehearsal. And, even though I have that one number, it's a really difficult number, just because you've got a staircase, you've got all the hand movements…Every part of a Fosse dance is so intricately placed and worked out…I mean, I now love Fosse, and I can watch it and understand it, but it really is like a symphony. It's like dancing a symphony." 

Kidman | Goldene Kamera
Kidman went on to explain that the training required was "crazy," but she had "the most patient dance teachers" and she had "three of them." Kidman noted that she was "fortunate enough" to be able to watch the real Angie in action – the "beautiful" dancer her character in The Prom is based on.