Nicole Kidman Reveals One of Her 'Great Memories' From Filming 'Moulin Rouge!'
Come what may, Nicole Kidman will love Moulin Rouge! until her dying day. Kidman and co-star Ewan McGregor captured the hearts of millions as Satine and Christian in the Baz Luhrmann 2001 movie musical, and now, 19 years later, the Oscar-winning actress still considers it one of her favorite projects.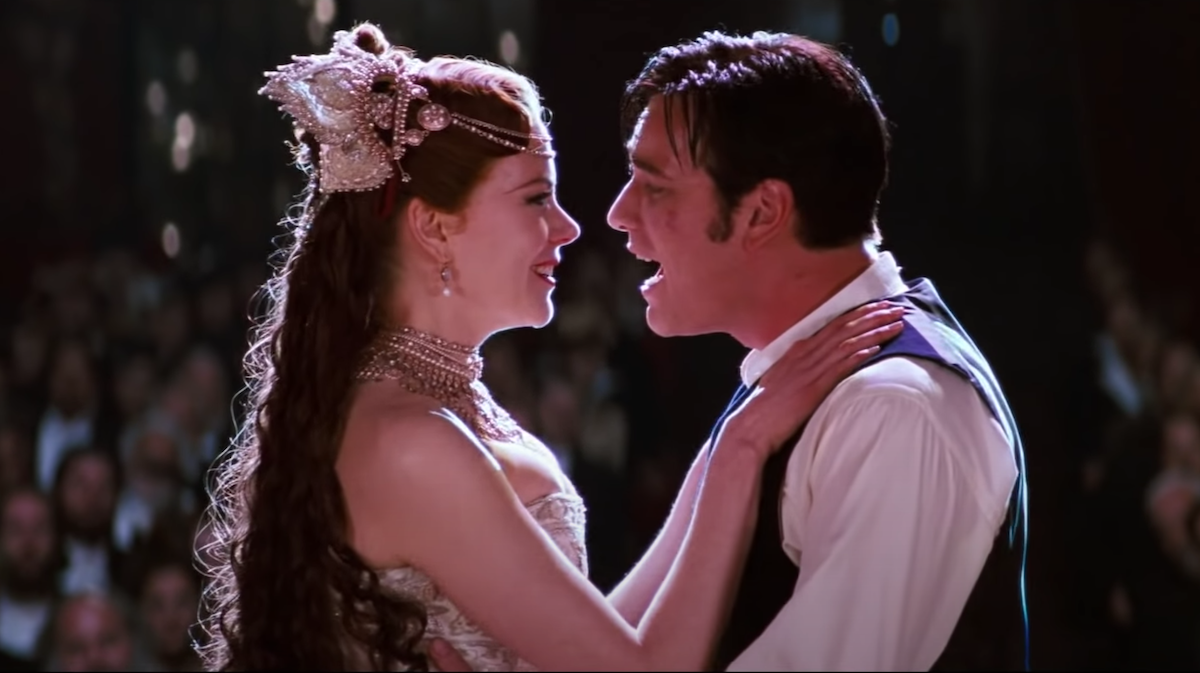 Nicole Kidman and Kylie Minogue reminisced about 'Moulin Rouge' on 'The Graham Norton Show'
In a virtual appearance on The Graham Norton Show on Nov. 9, the Big Little Lies alum reminisced about filming the iconic film with Kylie Minogue, who was also a guest on the talk show that evening.
While Kidman played the Sparkling Diamond in the film, Minogue made her own sparkling cameo as the Green Fairy (aka the Absinthe Fairy).
As Norton pointed out that Kidman and Minogue were Moulin Rouge! co-stars, the "Can't Get You Out Of My Head" singer stayed humble and said, "I flittered away momentarily in Moulin Rouge!"
"You were the Absinthe Fairy!" Kidman replied, gassing up her fellow Aussie.
"Yeah, I was the road to ruin," Minogue joked back before gushing, "I was over the moon to be in a Nicole Kidman film for a microsecond."
"No, not my film," the Bombshell star clarified. "Baz's film. But we were so lucky to have you."
Minogue then went on to share why she was so happy to have had been even a tiny part of the legendary musical, which now has a Broadway adaptation.
"Baz is like Aussie royalty, as well," she said, "so there was so much noise and excitement about Moulin Rouge! And then, yeah, I got to have a moment."
Lots of big dance numbers were cut from 'Moulin Rouge!'
Although Minogue—a music legend in her own right—didn't sing much in the movie, Kidman, of course, did. But she also did a lot more dancing for Moulin Rouge! than fans got to see.
Norton noted that McGregor had recently appeared on the talk show and revealed that Luhrmann ended up cutting a lot of dance numbers out of the film.
"Totally!" the 53-year-old actress confirmed. "I'd learnt the tango, which is a really hard—the sequencing was really hard. And then, suddenly, I was not tangoing. They changed it, and suddenly I was upstairs with the Duke."
Dancing with Ewan McGregor is one of Nicole Kidman's cherished memories
Of course, Moulin Rouge! is not at a lack of resplendent dance numbers. In fact, Kidman's "Diamonds Are a Girl's Best Friend" opening number is one of the film's most unforgettable scenes. But it's certainly a bummer to learn that there were supposed to be a lot more spectacular, spectacular dance numbers. But the Emmy winner assured that Luhrmann knew what he was doing when making cuts.
"A lot of the film was workshopped," she said. "And we were always changing, and rewriting, and working on it. It's part of Baz's process as it gets formed. And we had a massive workshop for months prior to actually shooting."
Even though some of their hard-learned routines didn't make it into the final cut, Kidman said training with McGregor was one of the project's great joys.
"Ewan and I would dance, and dance, and dance training together," she shared. "It's one of my great memories, actually, dancing with him."
Both McGregor and Kidman would go on to sing in future projects like the live-action Beauty and the Beast and the upcoming Ryan Murphy movie musical The Prom, but their performances in Moulin Rouge! are some of the genre's greatest.