Nicole Kidman's Worst, Most-Hated Wig Defined Her Critically Acclaimed Role
Nicole Kidman is one of the world's most acclaimed actresses, a performer known for her range and versatility. Kidman has acted in everything from comedic films such as Just Go with It to intense dramas like Stoker and The Hours. An Academy-Award-winning actress, Kidman has been in the entertainment industry her entire adult life and has had to take on many personas. Notably, for a number of her big roles, Nicole Kidman has donned wigs — and in one of her most critically-acclaimed roles, Lion, she wore a hairpiece that many audience members found particularly off-putting. 
Kidman won critical acclaim for her work in 'Lion'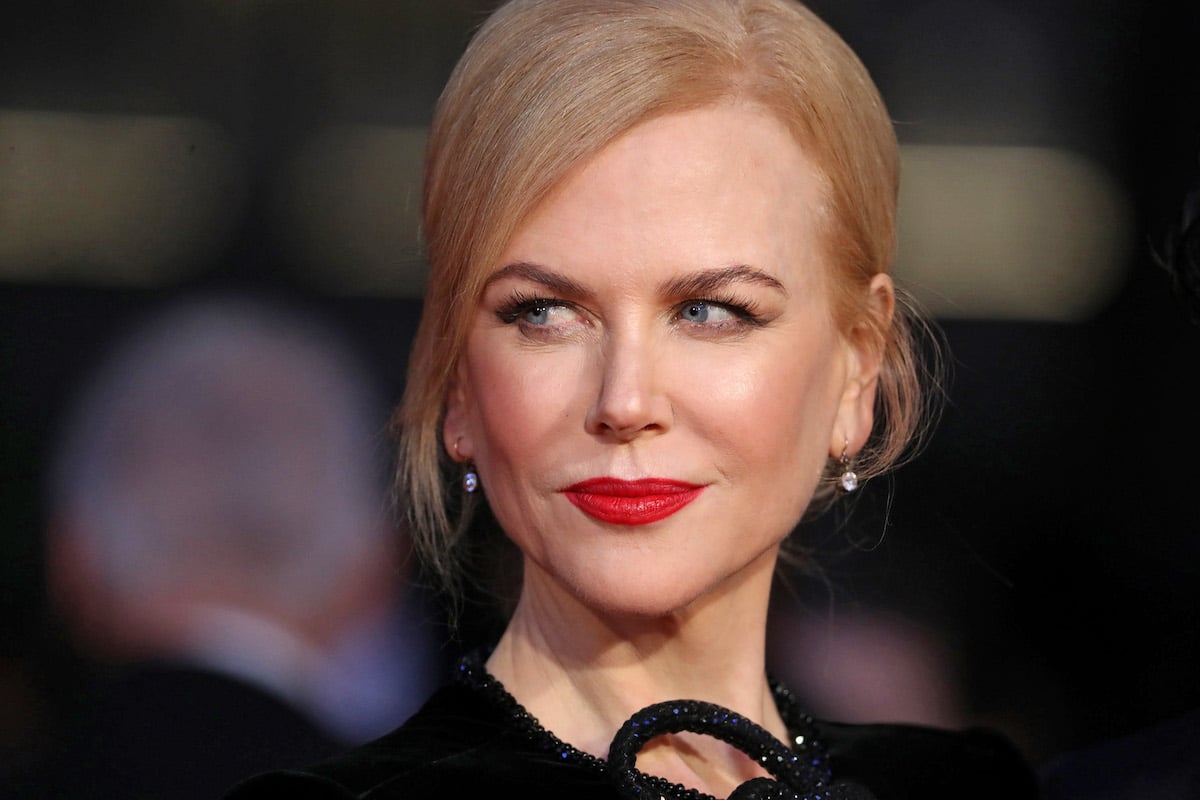 In 2016, the film Lion was released. The Australian-made drama was directed by Garth Davis and featured a roster of stars, including Dev Patel, Sunny Pawar, Rooney Mara, and David Wenham. The film tells the true story of a young man named Saroo Brierley, who sets out on a quest to find his birth family after 25 years of being separated from them, according to IMDb.
In the film, Nicole Kidman played Sue Brierley, Saroo's adoptive mother. Although her own health is deteriorating, Sue has decided to focus her own motherhood dreams on helping young people through adoption. The film was very well-received by critics, with many giving Kidman a special nod for her moving performance as Sue. Although her part in the film was relatively small, the actress scored an Academy Award nomination for Best Supporting Actress in the 89th Academy Awards. 
Nicole Kidman wore a curly red wig for her role in 'Lion'
Kidman, although she is naturally beautiful, has often relied on makeup and hairstyles that have worked to disguise her natural beauty. Her willingness to dive deep into character allows her to transform completely. This was the case in the film Lion, which required Kidman to step into the shoes of someone who is the opposite of a glamorous Hollywood star.
For the role of Sue Brierley, Nicole Kidman wore a short, curly red wig. According to Insider, the wig was not very flattering, and made Kidman look like an "older Annie." In spite of the fact that many fans and critics found Kidman's look in the movie to not be attractive, the fact remains that Lion is one of Kidman's most critically-acclaimed films — and one of the movies that viewers turn to in order to see a shining example of Kidman's transformative acting ability. 
Why does Nicole Kidman wear so many wigs for her movie roles?
Nicole Kidman was born with stunning, curly red hair. However, the actress revealed in a 2016 interview with Graham Norton that, in an attempt to change up her looks, she ended up permanently damaging her curls. "I have to say, anyone who has curly hair who's young: Keep your curly hair, don't straighten it," she said. "After a while you don't get your curls back. They just kind of become frizz mass … It's gone. I'm like an old woman now. Don't dye your hair and don't straighten your curls." 
Norton showed Kidman some of her early modeling photos in the interview, all of which feature Kidman's natural curls. Kidman called Norton "brutal," admitting that she still wishes her hair was like that these days. Sharp-eared fans can easily pick up in the interview that the damage caused to Kidman's hair by years of heat treatment is probably why so many of her roles that require physical transformation feature the actress wearing wigs.