'Legacies': Nina Dobrev May Appear in Season 3, According to Vigilant 'The Vampire Diaries' Fans
A recent episode of 'Legacies' Season 3 has fans theorizing Nina Dobrev could be returning to the role of Elena Gilbert. Here, read all the clues hinting at 'The Vampire Diaries' star's return plus what Ian Somerhalder thinks about returning as Damon Salvatore.
Could Nina Dobrev be returning to The Vampire Diaries universe? A new episode of Legacies Season 3 mentioned Elena Gilbert and Damon Salvatore. And now, fans are hoping this means Dobrev and Ian Somerhalder could be appearing in Legacies sometime in the future.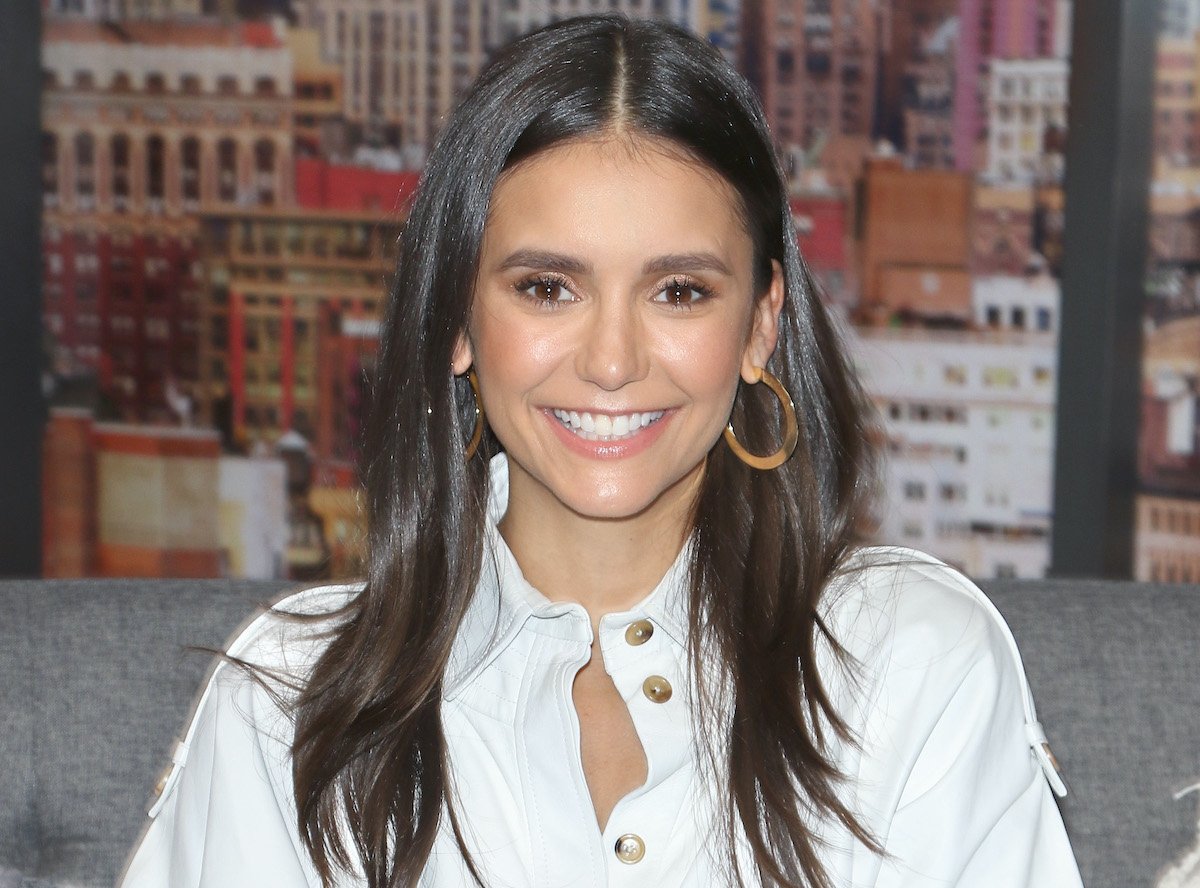 Do Damon and Elena have a child in 'Legacies'?
The main characters of Legacies are Hope Mikaelson from The Originals, Alaric "Ric" Saltzman from The Vampire Diaries, and Ric's daughters, Josie and Lizzie Saltzman. The teens attend the Salvatore School for the Young and Gifted set up by Caroline Forbes at the end of The Vampire Diaries.
Caroline has been mentioned but never seen in the series, despite being Josie and Lizzie's mother. Other cast members from The Vampire Diaries have appeared in the spinoff series, however. Jeremy Gilbert, Matt Donovan, Dorian Williams, Jo Laughlin, and Kai Parker have all made appearances.
Damon and Elena are mentioned in the series as well. Season 1 revealed Elena is a doctor in Mystic Falls. Her and Damon's daughter, Stefanie Salvatore, is a student at Mystic Falls High. The students of the Salvatore Boarding School also put up a musical telling the story of The Vampire Diaries, in which Josie played Elena.
Are Nina and Ian going to be in 'Legacies'?
Somerhalder has previously commented on whether or not he would be willing to return to Damon. Unfortunately for fans, he told Entertainment Tonight in 2019 he'd rather direct the show than act in it. He's also not down for a Vampire Diaries Season 9. Sorry, folks. As he told Andy Cohen in February 2021:
"Like what would happen? Stefan and Damon are, you know — Damon has like gray hair and they're, they have canes like, 'Oh, I got, gotta feed the baby.' You know what I mean? No."
Stefan Salvatore died in the final episode of The Vampire Diaries, so it would be difficult to find a way to include Paul Wesley in anything but flashback form. The April 8, 2021 episode of Legacies gave fans reason to hope Dobrev and Somerhalder could have a place on the show in the future.
In the episode, it's revealed Josie has been staying with "Aunt Elena" and Damon as she attended Mystic Falls High. She referenced a Salvatore family recipe and Ric warned his daughter against Josie taking dating advice from Damon.
"The last person I want giving you relationship advice is Damon," Ric said.
The Gilbert house had been rebuilt, and that's where Damon, Elena, and Stefanie live.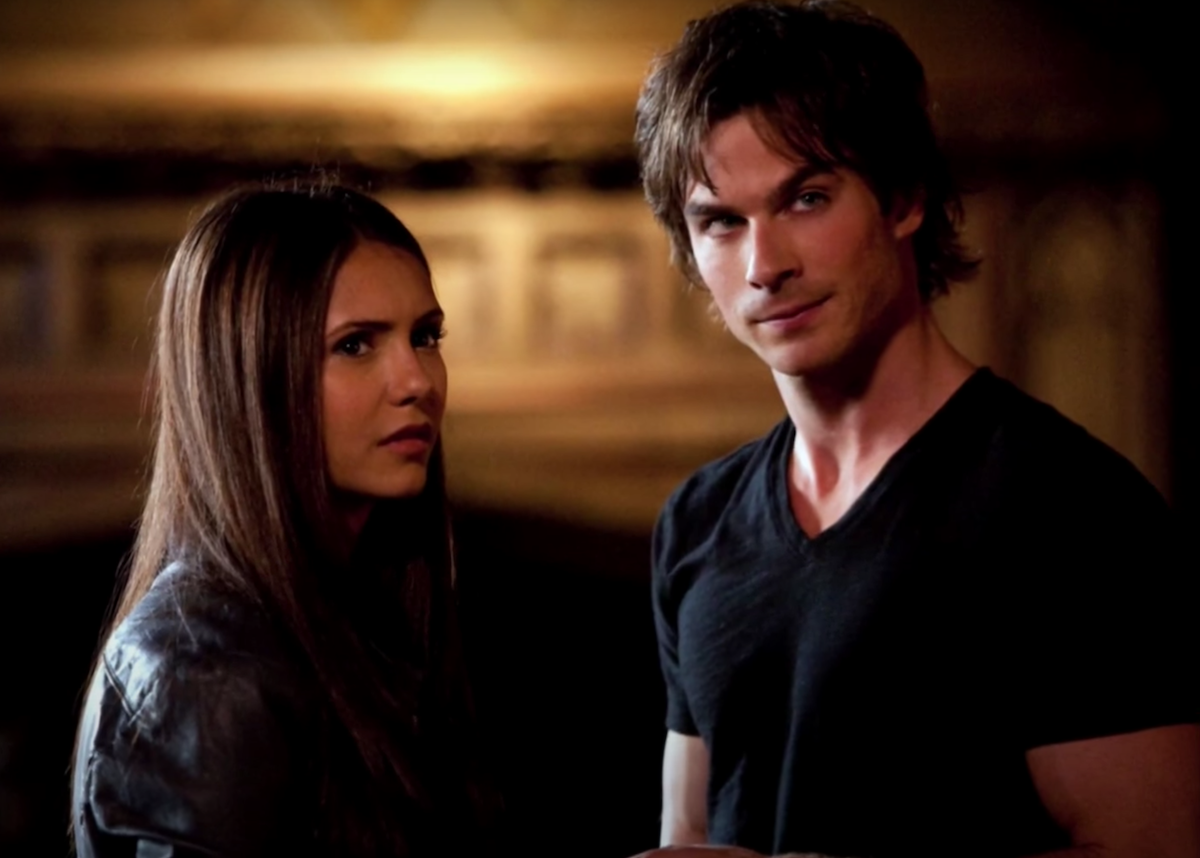 'The Vampire Diaries' cast members have an open-door policy for other spinoffs
Showing the Gilbert house was the closest things fans have gotten to seeing Damon and Elena in Legacies. But fans think the show could be planning a surprise return from Dobrev. Legacies has been delayed the last two weeks. That made fans do some digging, and they think Legacies Season 3 casting calls are a hint that Dobrev is coming back.
Fans on Twitter shared photos of Legacies casting calls in Georgia asking for extras to play nurses in a hospital. The postings also asked for people to play police officers, EMTs, gas station patrons, and art gallery employees. This has prompted fans to theorize a possible appearance from Elena, given we already know she became a doctor and lives in Mystic Falls.
In the end, it's all up to Dobrev. Executive producer Brett Matthews told TV Insider they are happy to welcome any cast member back as long as it makes narrative sense. He said:
We have a very open door policy when it comes to that. If any of the actors from our past ever called us and we had the right story, we'd do it in a second. There's always a chance, and if any did, I wouldn't want to spoil those things. If anybody's dying to come back and dip a toe back into this universe, just tell them to call me.
Stay tuned to Legacies Season 3 to see if Dobrev does, in fact, return to the role of Elena Gilbert.