Nirvana's 'Nevermind': How Mariah Carey's Success Convinced Dave Grohl the Album Wouldn't Sell That Well
Nirvana's Nevermind is one of the most famous albums in history; however, Dave Grohl didn't expect it to perform extremely well. Interestingly, he said Mariah Carey and Wilson Phillips were partly responsible for his feelings on the matter.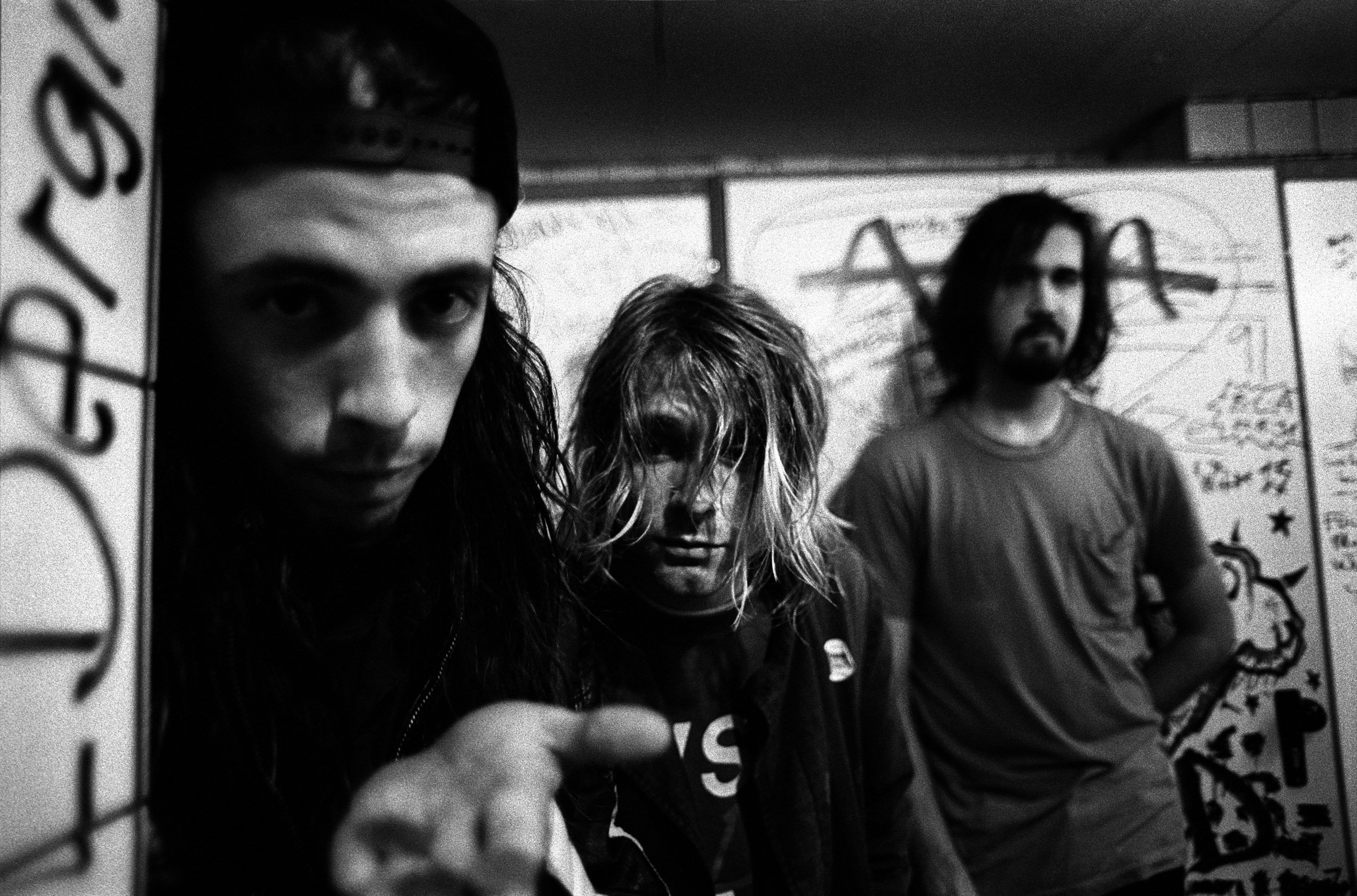 Why Dave Grohl didn't agree with other musicians' assessment of Nirvana's 'Nevermind'
NME quotes an article from Uncut where Grohl discussed how other musicians reacted to Nevermind before its release. "Donita [Sparks] from L7 came by and said we were going to be f—— huge," Grohl recalled. "My old friend Barrett Jones, who I had grown up with in Virginia, who was a musician and a producer himself, heard 'Lithium' and said we were going to be f—— huge. He thought 'Lithium' should be the first single."
Grohl wasn't convinced "Everyone had these lofty opinions and I thought, 'Well, it's nice of you to say so, but there is no f—— way that is ever going to happen,'" he said. Grohl's attitude was shaped by the trends of the day. "You also have to remember what was popular [in music] at the time," he said. "It was Wilson Phillips, it was Mariah Carey and f—— Bon Jovi. It was not bands like us. So it seemed totally implausible that we would ever even get close to that kind of success."
RELATED: Nirvana: The Band Kurt Cobain Tried to 'Rip Off' With 'Smells Like Teen Spirit'
How Nirvana reacted to the album's sales
During an interview with Loudersound, Grohl said he and the other members of Nirvana and their label, DGC Records, expected Nevermind to sell 150,000 copies total. It sold 100,000 copies in its first week. Subsequently, Nevermind started selling 150,000 copies per week. 
The members of Nirvana couldn't believe what was happening and almost found it comical. It was like winning a game they weren't trying to win. Grohl thinks the fact that the members of Nirvana weren't trying to become major rock stars worked in their favor. When they stopped touring for the album and the hype died down, they were still grateful the album did well.
RELATED: How Much Money Did Someone Pay for Kurt Cobain's Sweater?
The way the world reacted to 'Nevermind'
Nevermind became a massive success. It topped the Billboard 200, remaining on the chart for a whopping 537 weeks. Its singles "Smells Like Teen Spirit," "Come As You Are," and "Lithium" charted at No. 6, No. 32, and No. 64 on the Billboard Hot 100, respectively. 
RELATED: Kurt Cobain: Producer Shuts Down Conspiracy Theory About Nirvana
Nevermind was a success in the United Kingdom as well. The Official Charts Company reports the album hit No. 5 in the U.K., remaining on the chart for 355 weeks. In the same vein, its singles "Smells Like Teen Spirit," "Come As You Are," "Lithium," and "In Bloom" hit No. 7, No. 9, No. 11, and No. 28 on the chart, respectively.
The album's legacy lasted beyond its initial chart run. Rolling Stone ranked it No. 6 on their list of the 500 greatest albums. Nevermind did well — even if Carey and Bon Jovi were popular at the time.