No Daytime Emmy Nominations for 'Jeopardy!' Hosts Mayim Bialik and Ken Jennings
The nominees for the 2022 Daytime Emmy Awards were announced recently, saluting the best of daytime television in the areas of drama, culinary programs, talk shows, game shows, and more.
While the long-running quiz show Jeopardy! has regularly received a nomination for Outstanding Host, its current hosts Ken Jennings and Mayim Bialik were snubbed for this year's awards.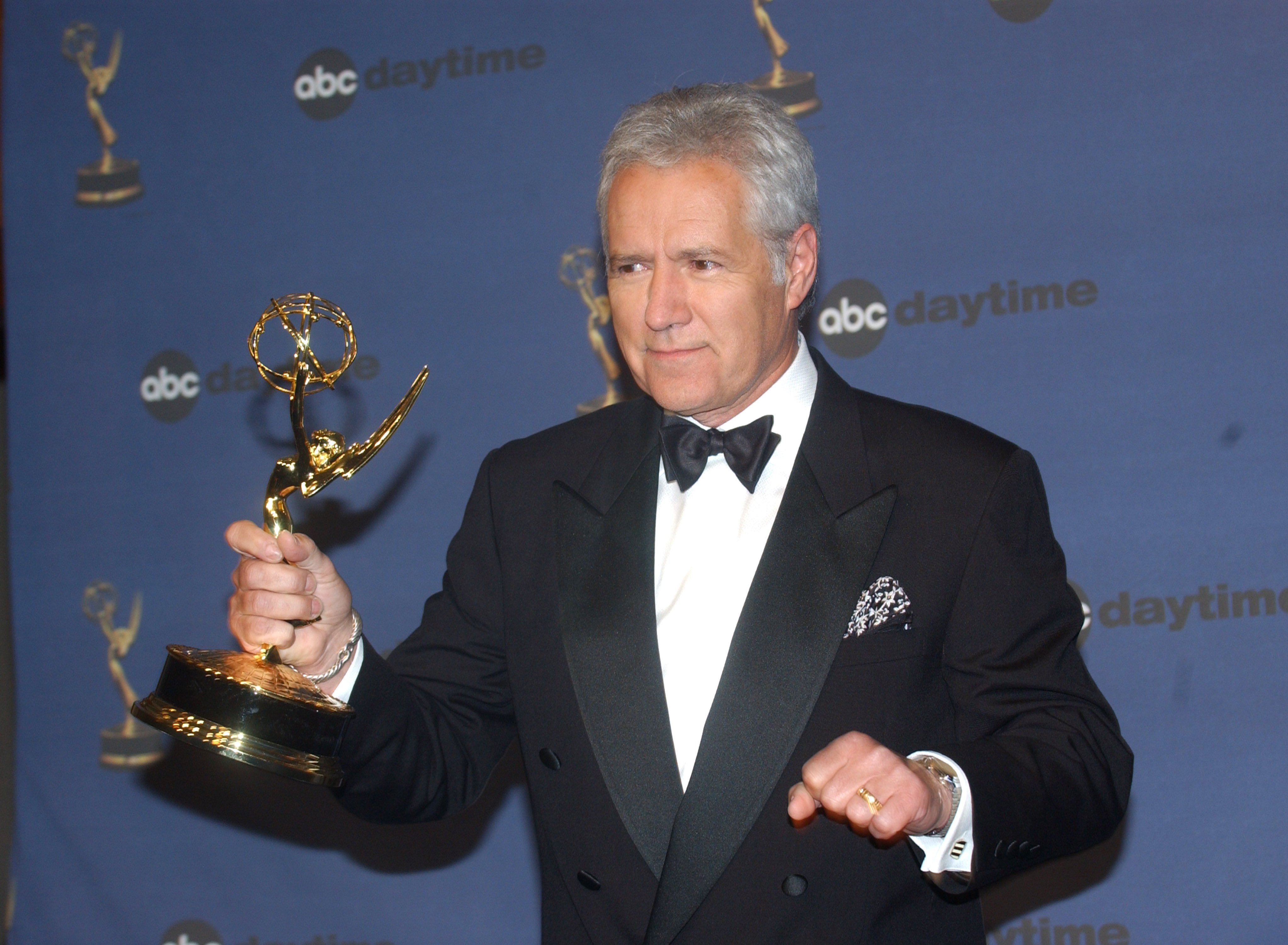 'Jeopardy!' hosts Mayim Bialik and Ken Jennings were not nominated for Daytime Emmys
Bialik and Jennings may have been locked out of nominations because the Daytime Emmys committee could be waiting for the game show's dust to settle. Perhaps once a permanent host is named, the program will be included in the category again.
The Call Me Kat star is technically an interim host of the show's daily games, as is Jennings. She was hired in 2021 as a permanent host for its primetime specials (including the recent National College Championships) alongside Jeopardy!'s then-executive producer Mike Richards who became the quiz show's new face.
While the show host nomination was out of reach this year, the program did receive nominations in the categories of Outstanding Game Show, Outstanding Lighting Direction, and Outstanding Technical Team.
It's been turbulent on 'Jeopardy!' following Trebek's death
Trebek's spot as host has remained vacant since his 2020 death. In that time, the show has weathered a long list of guest hosts, as part of a search for a permanent one. Richards was named the show's new host, but this was short-lived.
Recordings from his 'The Randumb Show' podcast emerged that heard him uttering derogatory and sexist remarks and eventually, he stepped down as host and then from his executive producer duties as well.
The program returned to guest hosts, and then finally in late 2021, it was announced that Bialik and Jennings, who is the show's consulting producer and its greatest of all time player, would share hosting duties until a permanent host is chosen.
Despite the iconic lectern's unsettled state, the quiz program has still produced a thrilling stable of mutli-game winners for the ages including Matt Amodio, Amy Schneider, Mattea Roach, and Ryan Long.
Alex Trebek won 8 Daytime Emmys
In 2019, Trebek announced his diagnosis with advanced pancreatic cancer and was concerned he would receive an Emmy as a sympathy award. Trebek hated the thought of receiving the award out of pity or sorrow.
"I was concerned that sympathy might play a big role," the Associated Press quoted Trebek that year as saying in accepting his Outstanding Game Show Host award. "I'm not a fan of sympathy votes, because I believe you should be judged on the merits of your work."
"However, I started thinking back to last year. I had just had major surgery to remove two life-threatening blood clots on my brain. I think that would have earned me a certain amount of sympathy, but I didn't win. So maybe I've been worrying about the wrong thing."
Throughout his 37-season tenure on the program, Trebek won eight Daytime Emmy statuettes for outstanding host, the final one awarded to him posthumously in 2021.
RELATED: 'Jeopardy!': Alex Trebek Once Said He Wasn't Sure Ken Jennings' Winning Streak Was Such a Good Thing