'No Time to Die' Actor Daniel Craig Goes Through 20 Suits in a Single James Bond Action Scene
Actor Daniel Craig has played James Bond since 2006's Casino Royale. The press wasn't initially thrilled when he was announced as the new Bond, but those feelings have changed over time. He has redefined the 007 image for modern moviegoers, but all good things must come to an end. No Time to Die will mark Craig's final Bond adventure. Craig recently talked about the large number of suits that he goes through within a single Bond action scene.
Each James Bond suit has a history
The 007 James Bond franchise has been around for a long time. Certain series elements have become iconic. Audiences expect good action, a "Bond girl" love interest, an over-the-top villain, an opening theme song, and a dapper-looking Bond. A lot of work goes into delivering on these elements. No Time to Die has already shown in its trailers how it fits into the Bond aesthetic.
Skyfall costume designer Jany Temime previously explained the importance of Bond's suits to Esquire. She previously worked on Harry Potter and Children of Men, but Skyfall was her first time working on a Bond movie. There are a lot of suit details needed to make a Bond installment.
"Some suits were new, but some had blood on them, or were dirty," Temime explained. "And we had extra length in the arms for the motorcycle sequence. We also had extra length in the trousers, because you see the ankle if not. We had some reinforced trousers for the train sequence. Each suit has a little history — that's why we need so many of them."
Suttirat Anne Larlarb is the No Time to Die costume designer. She previously worked on titles including Slumdog Millionaire and 127 Hours.
'No Time to Die' actor Daniel Craig burns through a lot of suits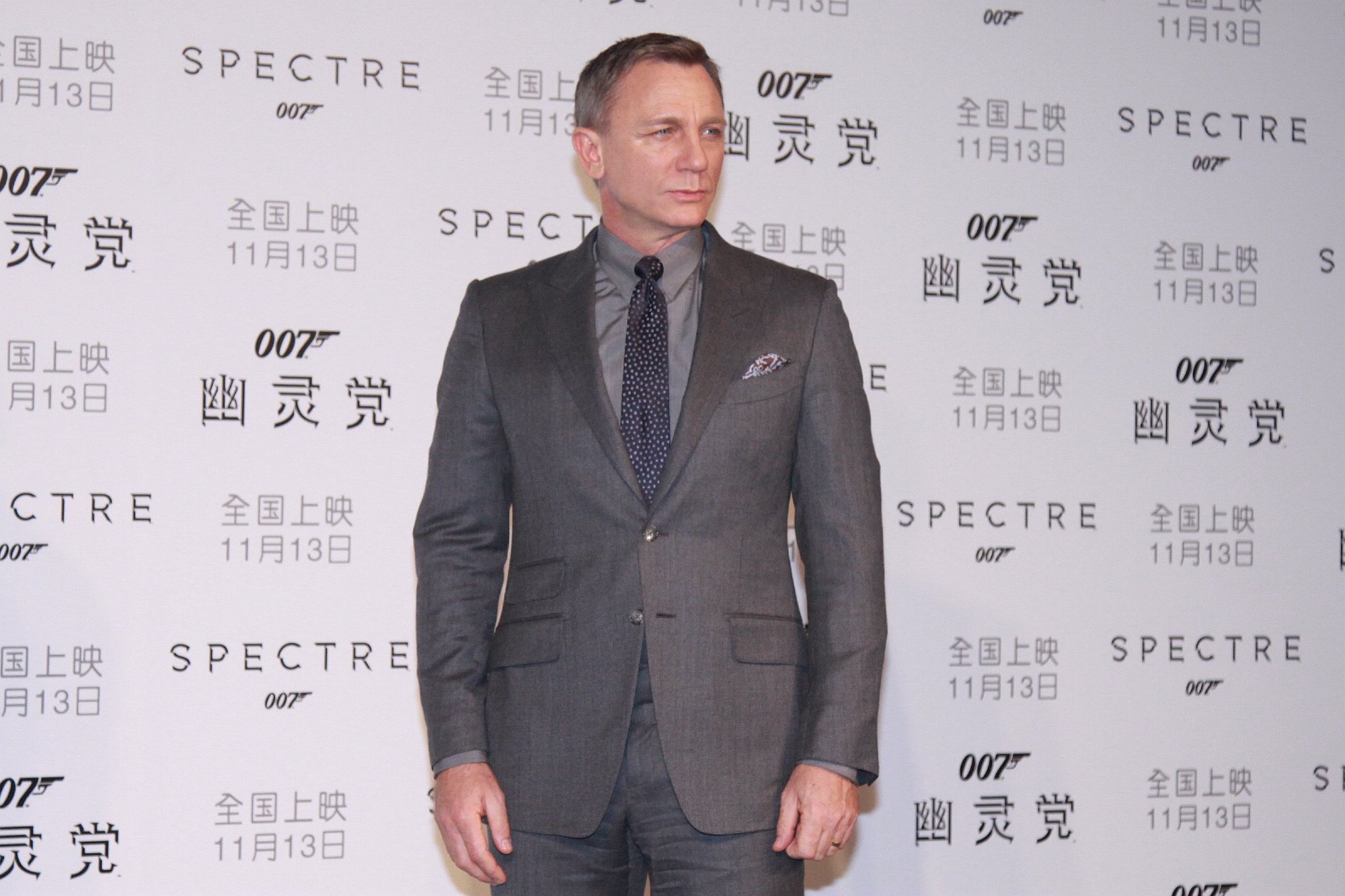 Bond's suits are part of his iconic image. He wears them during insane stunts and in scenes where he's simply meant to look cool. The character has inspired various fashion trends over the years. No Time to Die will likely be no exception.
The amount of work that goes into the suits isn't exclusive to Skyfall. Craig recently discussed the newest Bond installment with the No Time to Die: The Official James Bond Podcast. Craig said, "If I have a suit that's involved in an action sequence, I need 20 or 25 of them." That's a whole lot of suits.
Each installment seems to have its own aesthetic that relates back to Bond. No Time to Die includes an entourage of folks behind the scenes that have worked hard on giving the movie its own identity.
'No Time to Die' is finally being released
The No Time to Die release date has been pushed more times than any movie during the coronavirus (COVID-19) pandemic. It was originally intended to hit theaters in Nov. 2019, but it was delayed twice to April 2020 after director Danny Boyle left the project.
The global pandemic shook the entertainment industry. Many movie theaters were forced to close their doors. As a result, the major Hollywood studios pushed their release slates. Some studios sold their movies to other distributors, but some of the companies with their own streaming services simply altered their distribution strategy. No Time to Die was repeatedly delayed, awaiting its time to come to theaters.
No Time to Die is likely going to draw even more attention than usual, given that it's Craig's final Bond movie. Some fans are already taking to social media to discuss who they'd want to see take on the legendary role next. Man of Steel actor Henry Cavill has even expressed interest in the part. However, there has been no official word on where the franchise is headed next.
No Time to Die is finally landing in theaters on Oct. 8.
RELATED: Daniel Craig's Kids Won't Get His Money—Actor Finds Inheritances 'Distasteful'