'No Time to Die': Ana de Armas' Paloma Deserves a James Bond Spinoff
No Time to Die is one of the biggest movie events of the year. It's the single most delayed movie as a result of the coronavirus (COVID-19) pandemic. The studio wanted audiences to enjoy Daniel Craig's final James Bond adventure on the big screen. The trailers teased a couple of new female agents, who left quite the impression in the full-length feature film. The Bond franchise has an opportunity to expand upon its universe. Ana de Armas' Paloma is an excellent opportunity to do so.
'No Time to Die' actor Ana de Armas stars as Paloma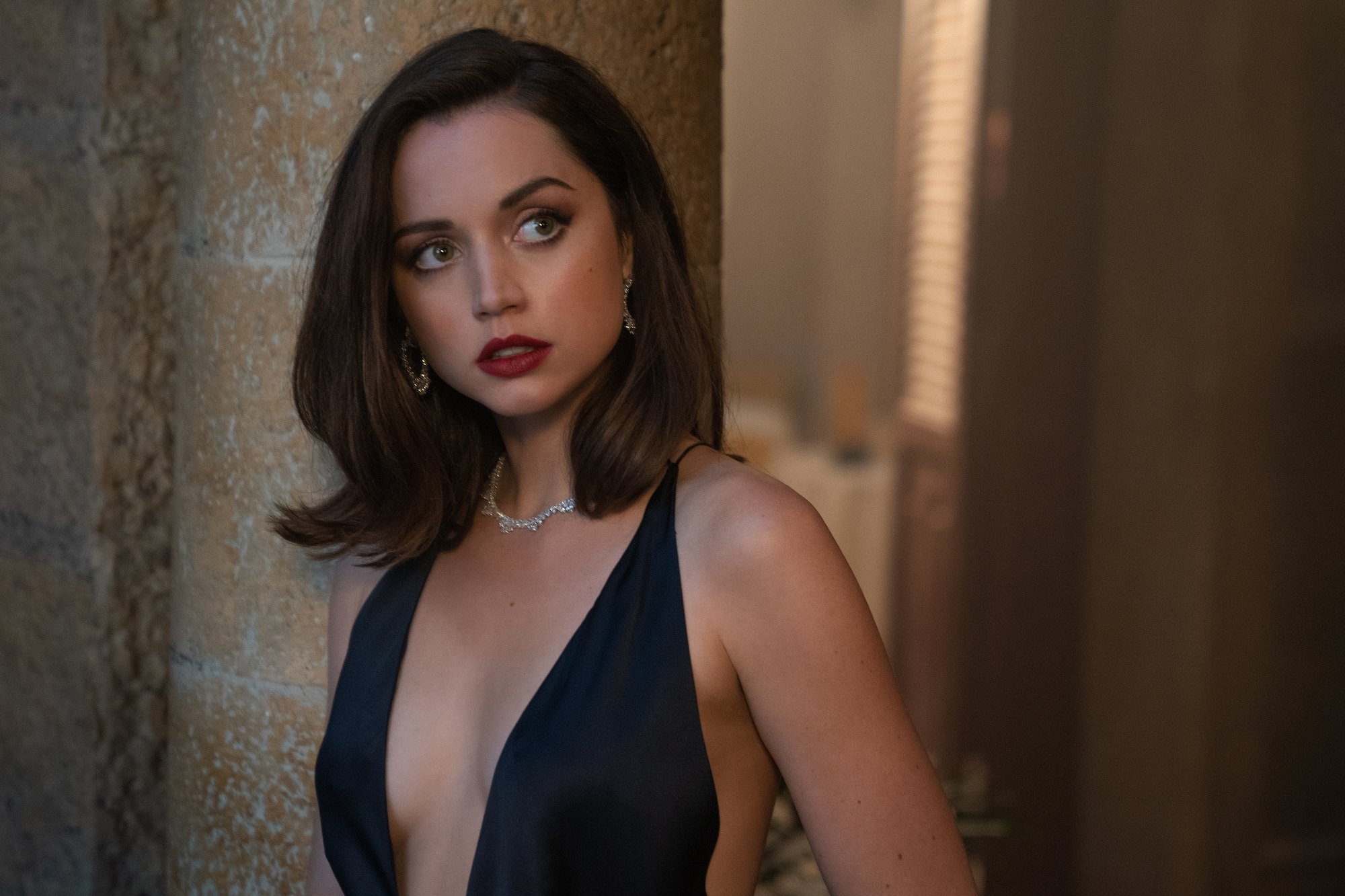 No Time to Die features a retired Bond, who has gone off the grid. He gets pulled back into the fold when his friend Felix Leiter (Jeffrey Wright) seeks him out to help on a mission. Spectre is involved, so it's now made personal for Bond. A scientist has been kidnapped, who's part of a nefarious plot that could result in the loss of countless human lives around the world.
Bond meets an American intelligence operative working for the Central Intelligence Agency named Paloma (de Armas). The Cuban agent fulfills the Bond girl role, but her screen time is brief. Her presence in the movie is essentially a glorified cameo, although it hints at the potential for so much more.
'No Time to Die' agent Paloma could carry her own movie
No Time to Die introduces Paloma as a Cuban agent with a specific role. The audience never learns much about her, but de Armas still manages to turn in a magnetic performance that will leave audiences begging for more. She has wonderful chemistry with Craig, both of whom are also in Knives Out. De Armas is absolutely captivating on-screen and that needs to be expanded upon.
Paloma isn't as experienced as Bond, but she proves herself to be a force to be reckoned with. She's smart, resourceful, and is quite capable in combat situations. Paloma's appearance includes an impressive action set-piece that will have audiences cheering. However, it's a short scene, and then she's gone. She isn't seen for the remainder of No Time to Die, but she could easily lead an action movie of her own.
De Armas continues to show why she's a star. She has the ability to transform Paloma's short screen time into something truly special. Female-led action movies such as Captain Marvel, Atomic Blonde, and Wonder Woman have proven to be successful. A Bond spy spinoff movie starring de Armas would be a hit at the box office and welcomed diversity. There's already a built-in audience.
Bond fans have been debating what actors they would like to see take on the legendary spy role next. Many have suggested having a woman get a shot at the character, although others rejected that notion. Craig himself said that he believes that Bond should remain male, but that there needs to be greater attention to making stronger female roles. Making spinoff installments is an opportunity to do exactly that.
Expanding on the James Bond universe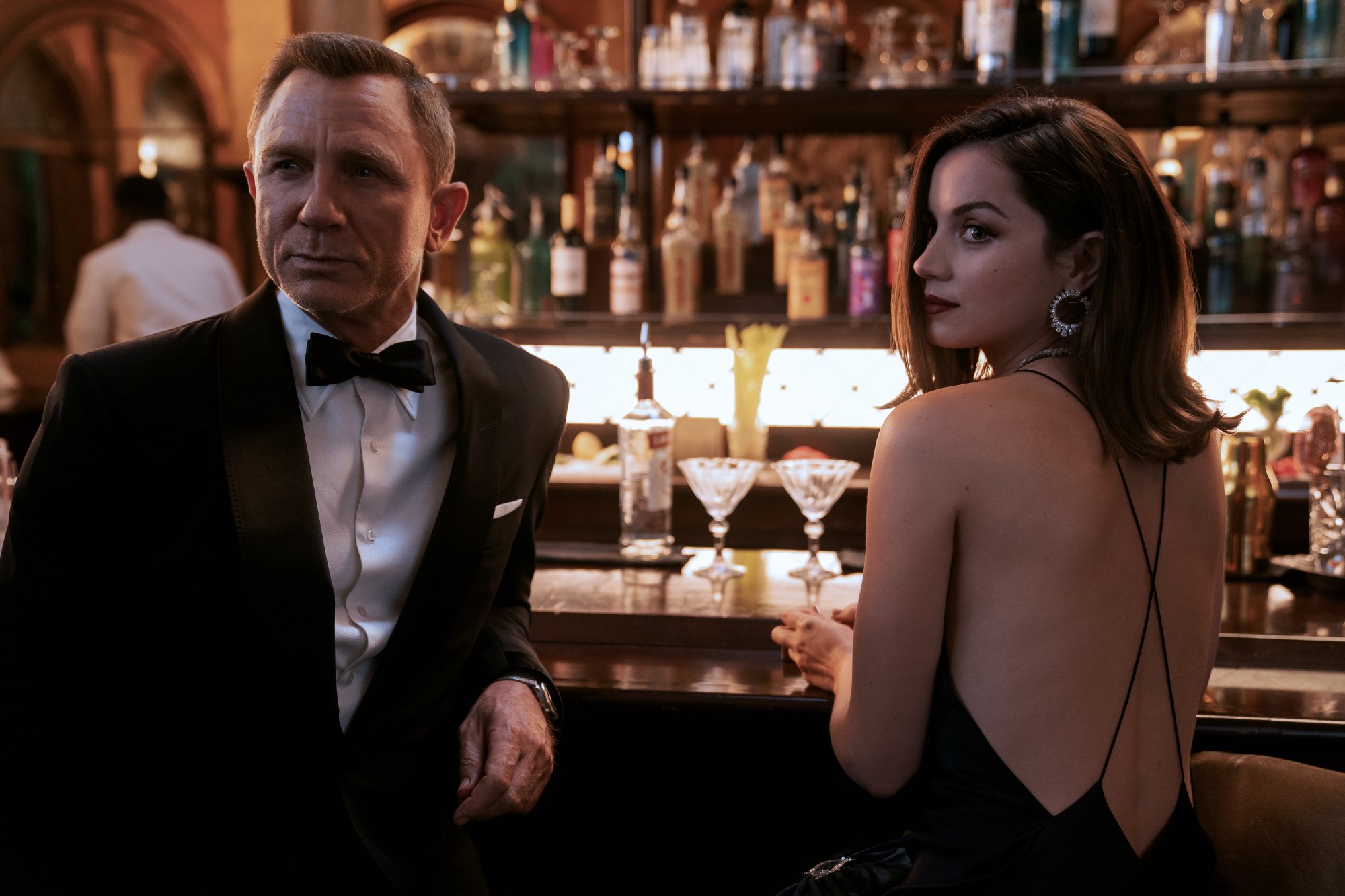 The Bond universe can be much larger and more diverse. Bond's core movies can serve as the central story to a variety of spinoffs that feature other agents. Paloma is going to be the talk of the town after No Time to Die hits theaters around the world.
No Time to Die gives a beautiful send-off to Craig's Bond era. There's no word yet on where the franchise is headed from here. The franchise may have a hard reset into the next Bond. Even so, de Armas can still make a return. She only briefly starred in one of Craig's Bond flicks, so she isn't strictly tied to his story. Hopefully, this isn't the last time that we see de Armas totally owning the screen in this fashion.
No Time to Die rolls exclusively into theaters on Oct. 8.
RELATED: 'No Time to Die': How Billie Eilish and Finneas Honored Daniel Craig's Last James Bond Film in Their Song