'No Time to Die': Billie Eilish and Finneas Reveal the Creative Process Behind Their Bond Song
At long last, No Time to Die is coming to theaters. Daniel Craig's last James Bond film hits theaters Oct. 8. The movie's release was severely delayed by the coronavirus (COVID-19) pandemic. But the release of Billie Eilish and Finneas' Bond song, also titled "No Time to Die," wasn't. In fact, the sibling musical duo already won a Grammy for the song. In a new interview, Eilish and Finneas broke down their creative process behind the moody track.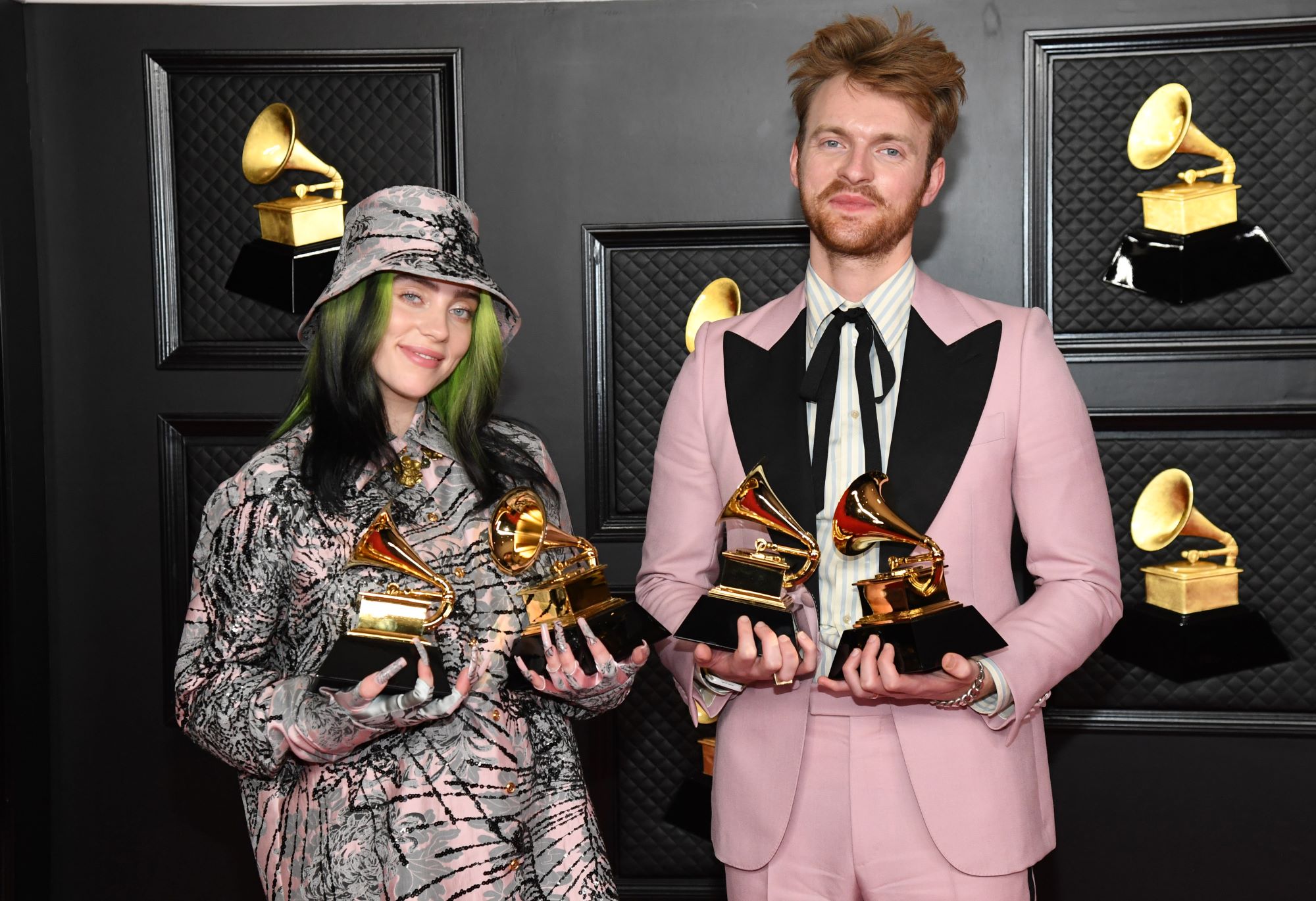 Billie Eilish's 'No Time to Die' was released long before the movie
Eilish's "No Time to Die" came out in February 2020. Its music video came out months later in October 2020. The video was filmed in black and white and features clips from Craig's James Bond movies. The movie will come out one year and seven days after the music video debuted.
Eilish's "No Time to Die" lyrics are just as dramatic as the film will likely be. She sings:
I should've known
I'd leave alone
Just goes to show
That the blood you bleed
Is just the blood you owe

We were a pair
But I saw you there
Too much to bear
You were my life
But life is far away from fair

Was I stupid to love you?
Was I reckless to help?
Was it obvious to everybody else

That I'd fallen for a lie?
You were never on my side
Fool me once, fool me twice
Are you death or paradise?
Now you'll never see me cry
There's just no time to die
The track went on to win the Grammy for Best Song Written For Visual Media at the 2021 Grammy Awards.
Billie Eilish and Finneas' 'No Time to Die' includes a James Bond Easter egg
Leading up to No Time to Die's release date, Eilish and Finneas appeared on the film's official podcast, No Time To Die: The Official James Bond Podcast. In the interview, the duo revealed their process behind the song's creation. And one important aspect they said fans missed was a special Bond tribute they snuck into the orchestrations.
"You can't do a Bond song without it sounding like a Bond song," Eilish said. "If you listen closely, you can hear [the classic Bond opening sting] in the second verse. It's very subtle and it's very echoed. We decided to do that though."
Finneas shared more insight into how they incorporated English culture into the entire song.
"It was recorded in London, and then like there was a version without [the Bond sting]," he said. "Then, we were like, put it back in, it's great. Then, Johnny Marr plays all the guitar."
Finneas said having The Smiths guitarist on the track was the final piece of the song's puzzle.
"That was just like a [thrill], especially his line in the chorus and the part at the end, to us, were like no-brainer moments, really," he said. "It's just exactly what it needs here."
'No Time to Die' is Daniel Craig's last James Bond movie
No Time to Die is Craig's fifth and final Bond film, giving Eilish and Finneas the special task of making the last song for his run as 007. A touching video was released on Sept. 17 showing Craig's farewell speech to the No Time to Die cast and crew. And it was an emotional moment for the actor. He said:
"A lot of people here worked on five pictures with me. And I know there's a lot of things said about what I think about these films or all of those whatever. But I loved every single second of these movies, and especially this one, because I got up every morning, and I've had the chance to work with you guys. And that has been one of the greatest honors of my life."
No Time to Die will be the longest Bond film ever, clocking in at two hours and 43 minutes.