'No Time to Die': Daniel Craig's James Bond Is 'More Naked Than the Women'
Daniel Craig is changing the perception of a James Bond movie by balancing the nudity between male and female characters. Traditionally, women have been sen in bikinis and sexy clothes. But that slowly began to change once producer Barbara Broccoli took over the reins. And now Craig is promising to be nuder than his female co-stars in No Time to Die.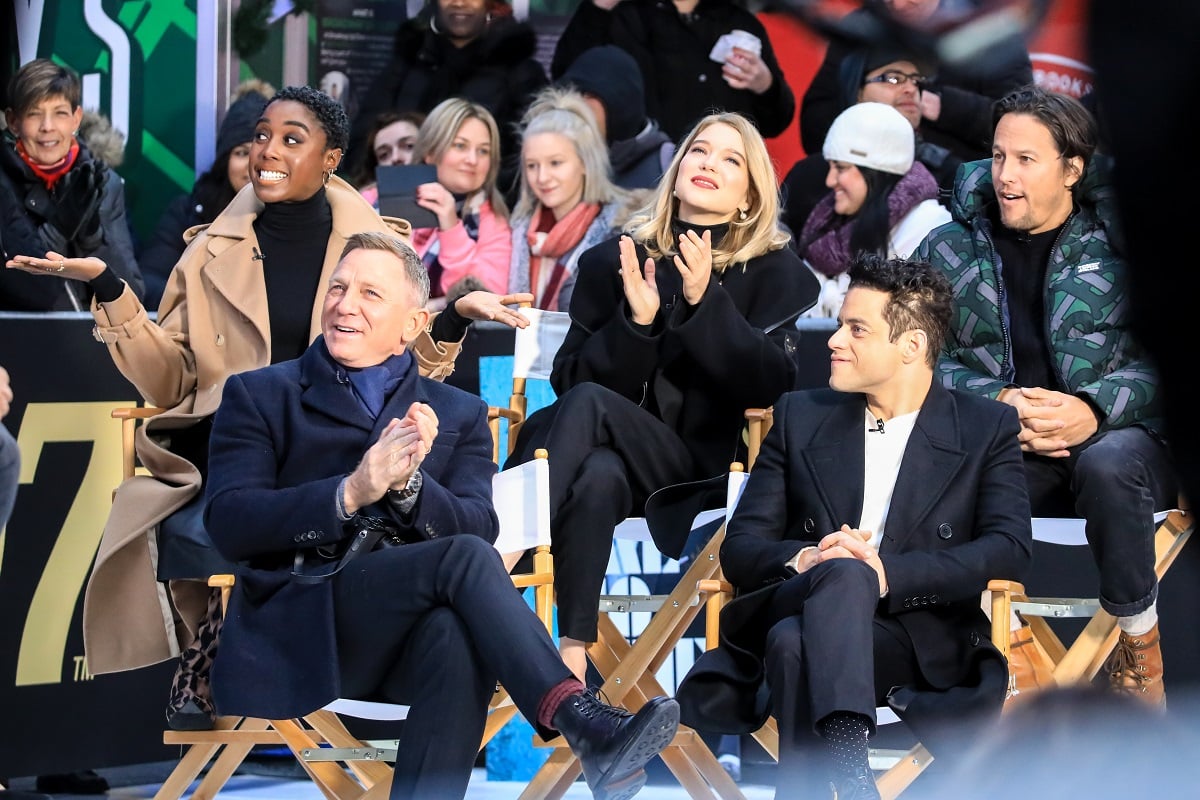 A new era: 'Casino Royale'
The moment Craig emerged from the water in a blue swimsuit, imitating Ursula Andress in Dr. No, audiences realized it was a different Bond. Beautiful women and sensuality have always been a part of the 007 franchise. Every Bond movie featured women bedded by the secret agent. That was one of the hallmarks whenever a new 007 movie was released.
But then, Daniel Craig came along. And Broccoli began to use her producing power to integrate stronger female characters, starting with Eva Green's Vesper Lynd in Casino Royale. She was beautiful, yes, but dished out as much as Bond could. For example, the banter between them on the train. Broccoli and Craig worked to balance the sexiness between male and female characters.
Sexiness in 2021: 'No Time to Die'
Craig promises audiences will see more of James Bond than ever before in his final film. Being in great physical shape means producers have been able to show more of Craig's body. CinemaBlend reported that when asked how often fans can expect to see his naked body, Craig responded with "more naked than the women. I've designed it that way."
It is Craig that is choosing to display his body. There are still sexy female characters. Craig and Broccoli created a balance and changed some of the James Bond conventions. 007 has never been this vulnerable before. There were glimpses here and there, On Her Majesty's Secret Service and The Living Daylights, but he rarely showed any emotions.
Time for change
Craig made it his mission to balance out the nudity in the films. The old ways no longer work in a world of more equality and #metoo movement. Craig's idea was to have Bond emerge from the water in his swim trunks in Casino Royale. He also brought Phoebe Waller-Bridge to strengthen out the female characters in No Time to Die. There is no denying the impact Craig has made on and off the screen in one of the most famous roles ever.
What does that mean for the future of James Bond? Whoever takes over the mantle of 007 will have to be in great shape to play the role. With Broccoli continuing the tradition, strong female characters should continue to shine and be Bond's equal.
For now, Craig's final movie promises to feature big action sequences and an emotional ending to this current Bond story. Audiences can find out when No Time to Die arrives in theaters on Oct. 8.
RELATED: How Will 'No Time to Die' Tie Up 007's Emotional Arc for Daniel Craig?