'No Time to Die': Daniel Craig Reveals How Phoebe Waller-Bridge's Writing 'Spiced up' James Bond
The next James Bond movie is going to be… funny? No, don't worry. No Time to Die isn't anywhere near a comedy. But Daniel Craig says Phoebe Waller-Bridge's James Bond writing imbued some good humor into the 25th Bond film. The Fleabag star is one of the handful of writers credited for the No Time to Die screenplay. And her hit series Killing Eve certainly proves she knows how to tell a good spy story. Here's what fans can expect from Waller-Bridge's work on No Time to Die.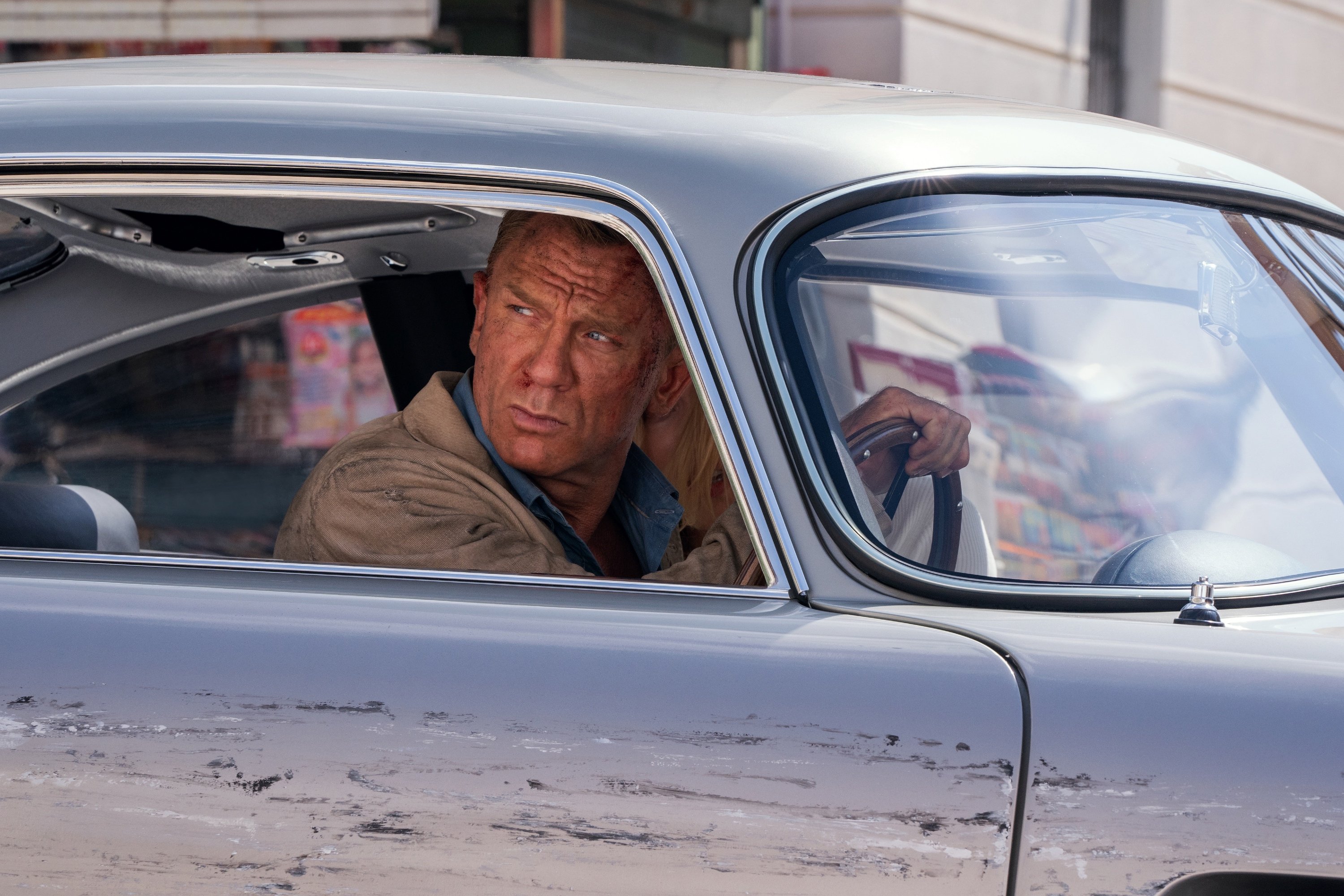 Who wrote the James Bond script?
No Time to Die marks the 25th Bond film and Craig's last. He's played 007 in five films now, and his exit from the franchise will begin the extensive search for the next Bond actor. No Time to Die was directed by Cary Joji Fukunaga and co-stars Lashana Lynch as the first Black and female 00, Ana de Armas, Rami Malek, Christoph Waltz, and more.
The action-packed movie will also be the longest Bond film in history, clocking in at 2 hours and 43 minutes. Four writers are credited on the No Time to Die script: director Fukunaga, Neal Purvis, Robert Wade, and Waller-Bridge. Purvis and Wade have worked on all of Craig's Bond films, plus two of Pierce Brosnan's.
Fukunaga and Waller-Bridge are new to the franchise. And the director brought Waller-Bridge's onto the film after the script was mostly finished. The goal was for her to make improvements where they could be made.
Daniel Craig praised Phoebe Waller-Bridge's work on James Bond
Waller-Bridge explained her responsibilities for the No Time to Die script in an interview on The Chris Evans Breakfast Show.
"[I was asked to do] dialogue polishes and to offer things really," she said, according to The Independent. "It's about just offering different alternatives." She continued:
"They did give me some scenes and then be like, can you write some alternatives for this or have another idea about where it could go in the middle or how it would end. And then I would just give them options and various scenes and then they would take what they want. But there was a lot people writing — the director [Fukunaga] was a writer on it as well. And there'd been a few writers before."
In an interview with RadioTimes, Craig said Waller-Bridge's impact is felt throughout No Time to Die, hinting it will have some funny moments.
"She's got devilish humor," he said. "Her influence permeates a lot of this film. She walked that fantastic line of keeping it as a thriller and being very funny. But Phoebe didn't come in to change Bond. She came in to spice it up for sure, but she's a Bond fan — she wasn't about to take him in a different direction."
Phoebe Waller-Bridge sees parallels between James Bond and 'Killing Eve's Villanelle
While Waller-Bridge's Bond colleagues have praised her work, she's wary of too much credit being placed on her.
"A lot has been made of me coming on board because I'm a woman, and that's wonderful," Waller-Bridge told The Hollywood Reporter. "But also I can't take credit for the movie that was written. It's Cary's movie."
Outside of being a Bond fan herself, Waller-Bridge wanted to work on No Time to Die because the main character reminds her of Villanelle — Jodie Comer's psychopath assassin in Killing Eve. She said:
"There's something about James Bond that always intrigued me in a similar way that Villanelle did. They live a fantasy! But it's a life none of us would ever want, if we're honest. We don't want to go put a bullet in someone's head to sleep with people and have martinis. It's a kind of fantasy nightmare."
No Time to Die comes out in theaters Oct. 8.