'No Time to Die': Final Trailer Promises the Film Will Actually Be Released Oct. 8
'No Time to Die' the new James Bond movie is finally getting released for audiences to enjoy on the big screen in theaters only.
There is no time to wait … for the new James Bond movie. Yes, 007 fans will finally get to see the new Bond movie after two years of delays due to production issues and the coronavirus (COVID-19). Even 007 could not have foreseen his toughest opponent yet: a worldwide pandemic. Audiences will be able to see how the Daniel Craig saga ends when MGM's No Time to Die hits theaters Oct. 8.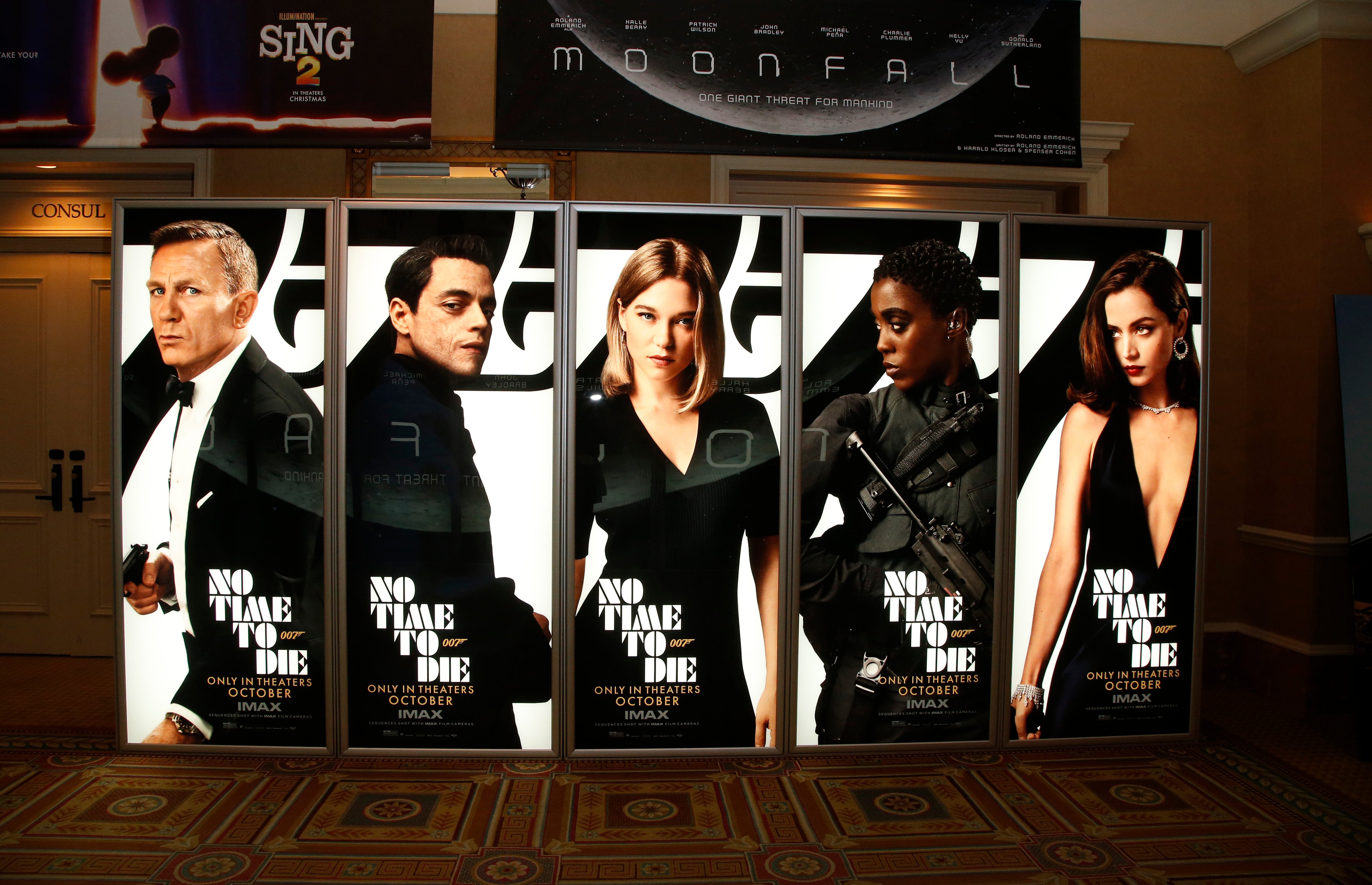 'No Time to Die' has been delayed many times due to the coronavirus
Originally set to be released in 2019, No Time to Die went through a change of directors with Cary Joji Fukunaga coming in to save the day. But even he was helpless against the coronavirus that moved the movie from its April 2020 release. But then, the world shut down. All theaters went dark.
But finally, Polygon is confirming that No Time To Die will be released on Oct. 8 in Canada and the U.S. and a week earlier on Sept. 30 in the U.K. In a plot worthy of Blofeld, the movie's release changed four times waiting for theaters to reopen. There were rumors that the film would end up on Netflix or Amazon. Bond's biggest allies are producers Barbara Broccoli and Michael G. Wilson. They believe in the traditional big-screen experience for Bond, not a streaming service — especially for Daniel Craig's last mission.
The cost of 'No Time to Die' mounts with each delay
Yet, cases from the pandemic have risen again, forcing studios to delay some of their big tentpole movies. But for Broccoli and Wilson, the time has come to release the movie, once and for all. The producers don't really have a choice.
According to a report at Gamerant, it has become costly to keep delaying releasing the movie.
No Time to Die's budget is rumored to be around $250 million, one of the most expensive Bond films ever made. But the cost has risen in the 18 months since it was supposed to be released in April 2020. The new Bond movie is reportedly costing MGM $1 million in interest every month. With every delay, MGM is losing money. And it has no streaming channel to lean on like WB with HBO Max or Disney with Disney+.
In a way, MGM has no choice but to release No Time to Die now. Pushing the movie to 2022 would only exacerbate its financial burden. It's not just the interest that is adding up. Every time the movie changes its date, there is a new round of advertisement to contend with. And MGM has key marketing deals in place like Adidas sneakers, Omega watches, and global case.
Studios are taking a chance for box office success despite the pandemic
No Time to Die is not the only movie taking a chance at the weak box office. Disney decided to go ahead and release Shang-Chi and the Legend of the Ten Rings in theaters only. Unlike this spring's Black Widow, the Marvel movie is not being released simultaneously on Disney+. Shang-Chi and the Legend of the Ten Rings will observe a 45-day window between its theatrical release and Disney+ arrival.
October will see the return of the indestructible Michael Myers in Halloween Kills and Tom Hardy's Venom: Let There Be Carnage. Denis Villeneuve's anticipated Dune remake will also arrive in theaters but also be available on HBO Max. Hopefully, audiences will feel safe enough to go and enjoy a movie on the big screen.
RELATED: What Billie Eilish's Latest Song Reveals About New James Bond Movie