'No Time to Die' Introduces New Female Agents in Lashana Lynch and Ana de Armas
The 25th James Bond movie, No Time to Die, features two new female agents that can hold their own with 007. Lashana Lynch is Nomi, MI6 agent, and Ana de Armas is Paloma, a Cuban agent, playing pivotal roles to save the world from a scarred mask-wearing villain named Safin (Rami Malek). Here's what to know about these agents helping Daniel Craig complete his last 007 mission.
Women roles in James Bond movies changing with the times
It is part of a strategy by producers Barbara Broccoli and Michael G. Wilson to keep 007 relevant in the modern world. Since taking over from her father, Albert R. Broccoli, Barbara and her half-brother Michael have made an effort to redefine female roles in the world of Bond.
Since Daniel Craig took over as Bond in 2006, strong female characters have been featured in the series. Eva Green's Vesper Lynd was intelligent and emotionally vulnerable, forcing the cold-calculated Bond to open in ways never seen before. Naomie Harris redefined the role of Miss Moneypenny as more integral to Bond's missions providing support in the field, unlike her meek predecessors. And Lea Seydoux's Madeline Swann is a resourceful psychologist capable of evading members of SPECTRE. Swann's courage saves Bond from Mr. Hinx.
Lashana Lynch plays Nomi, an MI6 agent trained to kick butt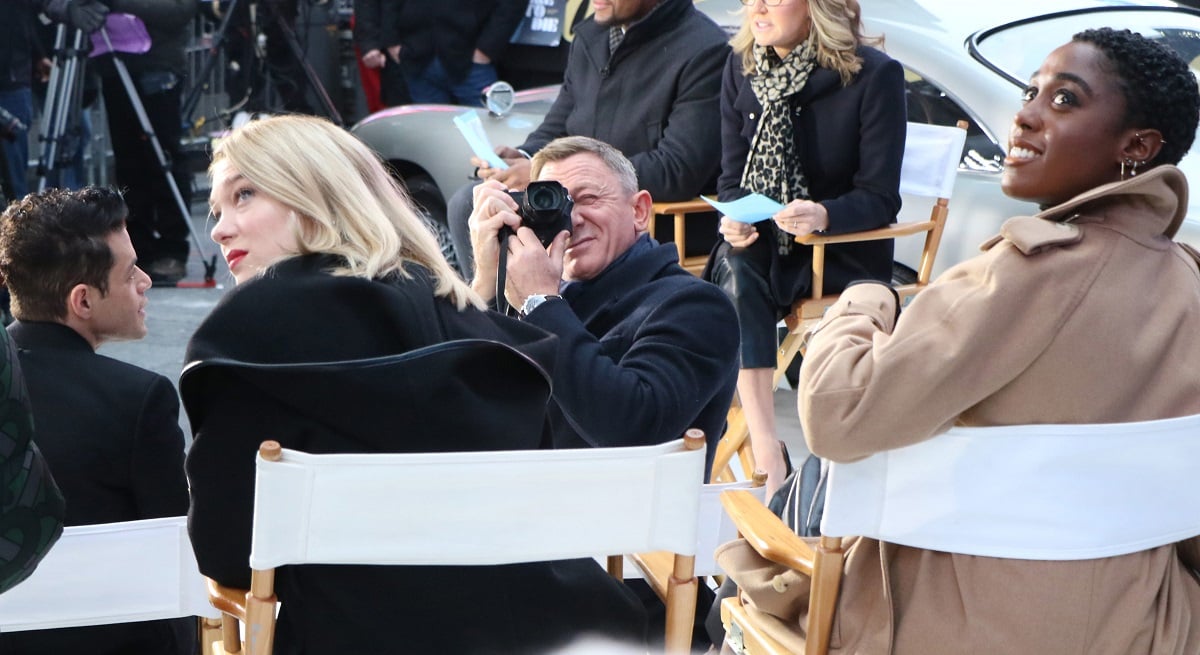 The official James Bond YouTube channel released a behind-the-scenes featurette on the agents. "Nomi is highly skilled," said Lynch of her big role. "She's slightly cocky." Nomi is a character that is more than capable of handling weapons and fight any opponent. It required Lynch to train hard, including learning the routines set out by the Bond stunt and armory teams.
"They put me through true military training," said Lynch. It took a while, but she eventually developed the fierceness and stealth-like qualities the producers were looking for. And unlike Craig, she escaped without any major injuries. The Bond actor broke his leg and had the tip of a finger sliced off while filming his final movie.
"No Time to Die represents change," said Lynch. "You see so many different examples of women being strong in this movie and being badasses, at that." Lynch worked on her character with Phoebe Waller-Bridge, who was brought in the project by Craig to work on the script. The focus was on making Nomi competent and skilled but vulnerable and awkward too.
Ana de Armas as Paloma, Cuban agent, joins 007 to save the world
De Armas only agreed to join the Bond movie after discussing the role with co-writer and director Cary Joji Fukunaga. He assured her it would not be a stereotypical Bond girl. And being a secret agent is yet another proof that she can handle different roles.
"Paloma is a Cuban agent," said de Armas. "She's intense. I had many action scenes. Thank God I had an amazing stunts team. I really wanted to get it right and look like I knew what I was doing."
What is 'No Time to Die' about?
No Time to Die is shaping up to be one of the most emotional 007 movies yet. Returning as Bond's girlfriend, Madeline Swann may have a past with Safin. To accomplish his last mission, Bond will need all three strong female characters to save the world once again.
At the beginning of No Time to Die, Bond is no longer a 00-agent enjoying a quiet life with Swann in Jamaica. One day, he gets a visit from his old CIA buddy, Felix Leiter (Jeffrey Wright), who is looking for a missing scientist. They soon discover that a villain kidnapped the scientist armed with dangerous technology that could kill millions of people.
No Time to Die is Craig's fifth and final 007 movie concluding a storyline that began with Casino Royale in 2006. It will be released in theaters on Sept. 28 in the U.K. and Oct. 8 in Canada and the U.S.
RELATED: 'No Time to Die' How Long is the Running Time? It's the Longest James Bond Movie Ever