'No Time to Die': Is Daniel Craig's Epic James Bond Finale Streaming?
Is Daniel Craig's James Bond farewell, 'No Time to Die,' streaming anywhere?
Every time an actor vacates the role of James Bond, the franchise reaches a creative crossroads. However, Daniel Craig's run as 007 will be particularly hard to follow. Craig's five movies as Bond told a mostly connected, complete story, a drastic change from the standalone nature of most Bond movies. So while producers figure out where to take the James Bond franchise next, fans have a chance to rewatch No Time to Die. But is it streaming anywhere?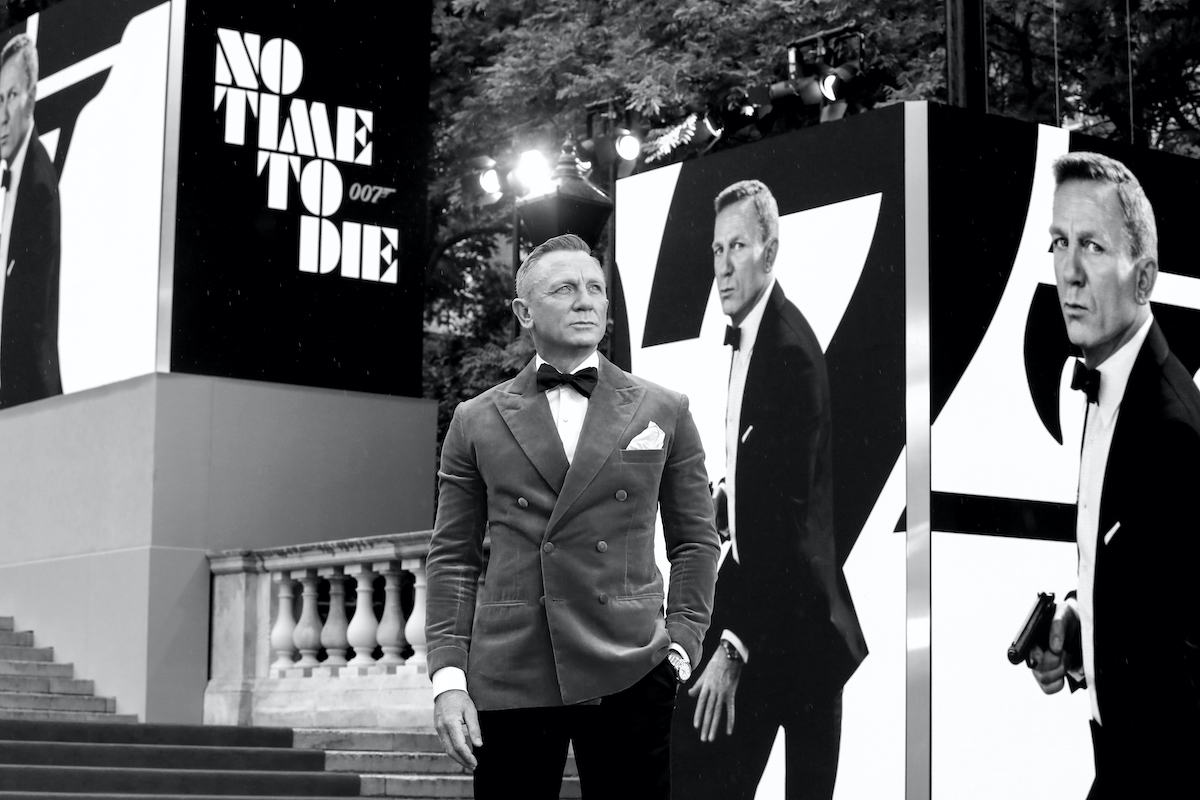 Daniel Craig returned to James Bond one last time for 'No Time to Die'
For a while there, it appeared as if Craig might be prematurely ready to throw in the towel on James Bond. For years, the actor voiced his displeasure in playing the character, citing his questionable decisions and the physicality the performance requires. Thankfully, Craig did eventually sign on for a fifth and final film as James Bond for No Time to Die.
Given the lackluster reactions some had to 2015's Spectre, it would have been a shame if that movie was Craig's Bond farewell. That movie aimed to thread the narrative needle through Casino Royale, Quantum of Solace, Skyfall, and finally to itself. But that effort felt disingenuous to some fans. No Time to Die ends Craig's run with a more emotional payoff.
Fans are out of luck if they hope to stream 'No Time to Die' at home
Unfortunately, fans who want to stream No Time to Die during the holiday season don't have many options. The film is available to purchase digitally and on Blu-ray. And the Blu-ray set does include a digital code, only redeemable through Apple TV+. But No Time to Die isn't available to stream on any of the subscription-based services, at least not yet.
Of course, Amazon is in the process of purchasing Metro-Goldwyn-Mayer, the company behind the Bond series. So it's very possible or even likely that the entire 25-film run will be exclusively available to stream on Amazon Prime Video in the near future. As of now, that deal has not been finalized, leaving the streaming rights to the Bond movies up in the air.
Are any of Daniel Craig's other Bond movies streaming online?
In the meantime, fans can see at least most of Craig's Bond films on their favorite streaming services. His first two, Casino Royale and Quantum of Solace, are available on Amazon Prime Video. Again, this is probably a taste of things to come for the future of the James Bond franchise on streaming. And Skyfall is currently streaming — according to JustWatch.com — on Hulu and Paramount+.
Spectre, however, is not streaming anywhere at the moment. Will fans be able to stream that 2015 movie and No Time to Die prior to the finalization of Amazon's purchase of MGM? Perhaps, but it's probably not very likely at this point.