'No Time to Die': James Bond Casting Director Reveals 'Rigorous' 007 Audition Process
What does it take to become the next James Bond actor? The franchise's casting director, Debbie McWilliams, revealed the "rigorous" process actors have to complete to convince Eon Productions (the company behind every Bond film) they should take on the mantle of 007. With No Time to Die being Daniel Craig's fifth and final Bond movie, fans are increasingly eager to find out who the next Bond actor will be. And after 25 Bond films, filling that role won't be an easy task.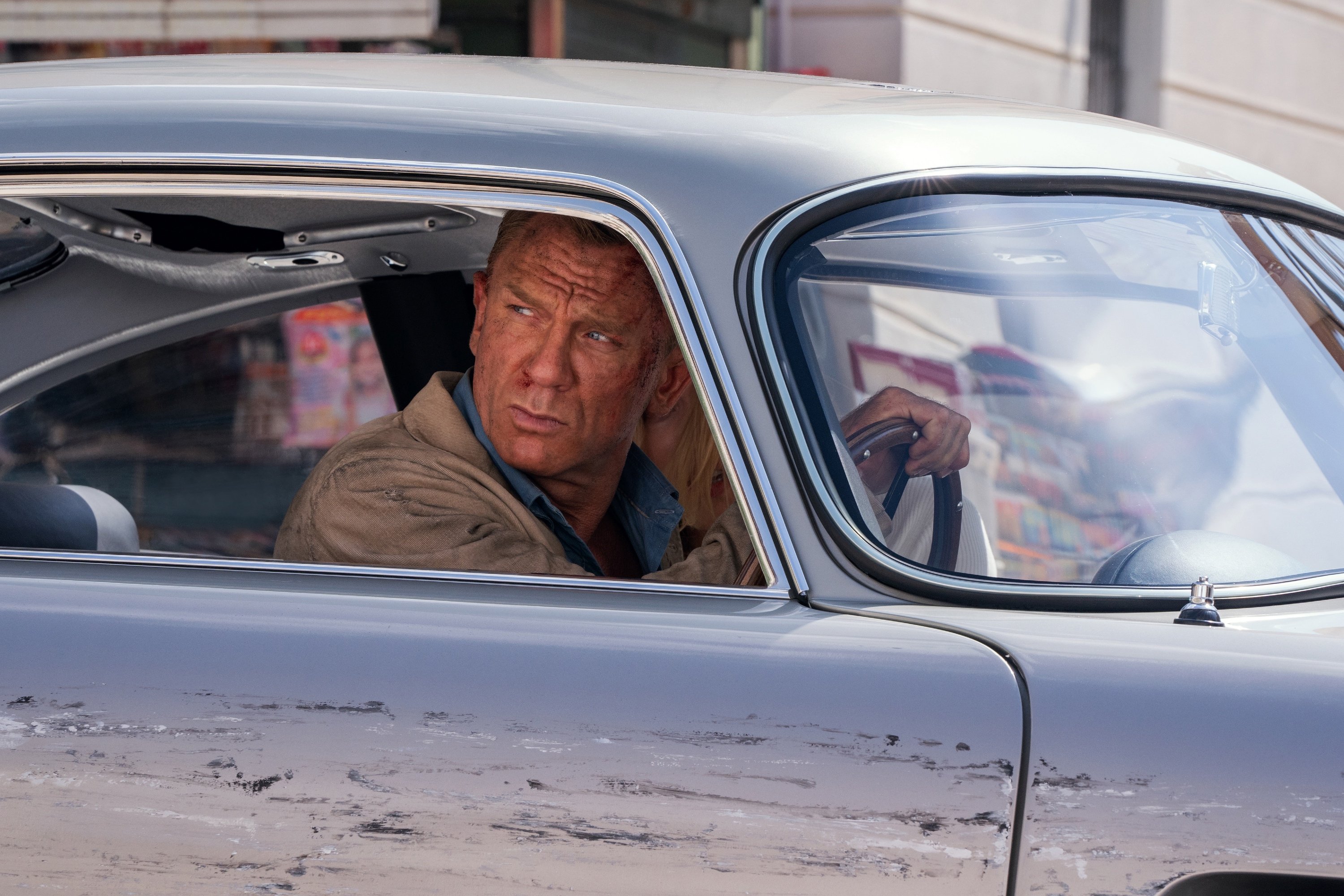 The next James Bond actor will go through a long audition process with many steps
McWilliams knows exactly what to look for in a Bond actor — she's cast more than 10 of the films. She's worked on the films for 30 years and led the charge on Timothy Dalton, Pierce Brosnan, and Craig's casting processes.
"It's somebody who can hold their own, who is attractive, physical, capable of taking on not just the part but all the razzmatazz that goes with it," McWilliams told Entertainment Weekly. "It's quite a tall order and it can live on with somebody for long after they've played the part, although I think it's not so defining now as it used to be."
The audition process includes acting and physical tests to satisfy the scene and stunt work requirements of the action franchise. Eventually, the list of potential Bond actors is narrowed down to three. And then, Eon Productions comes into the picture. McWilliams said:
"It's a pretty rigorous process, it goes on for quite a considerable time. Lots of people are considered and then rejected for one reason or another. Then it comes down to two or three choices and those people usually have to do a screen test, they have to do a stunt assessment, and they have to meet everybody. It's a committee decision between the producers, the studio, and the director, but it's usually very much down to the Broccoli family [who run Eon Productions, the company that produces the James Bond film series]. They're pretty much in control. But I don't think they've ever cast someone who the studio absolutely didn't want them to cast. It's not something that happens overnight, shall we say."
The Broccoli family's Eon Productions shares the Bond copyright with Metro-Goldwyn-Mayer (MGM). Nothing happens in a Bond film without the Broccoli family knowing about it.
Daniel Craig's James Bond replacement will be hard to find
Barbara Broccoli and her half-brother, Michael G. Wilson, run Eon. Fans will recall there was lots of negativity surrounding Craig's casting when he was announced as the sixth Bond. According to McWilliams, she and Barbara were Craig's biggest advocates during his casting process. Craig stepped into the role in 2006's Casino Royale after Pierce Brosnan's third and final turn as 007 in 2002's Die Another Day.
"There was a massive search before he was cast and it had started out as a slightly different slant on things," McWilliams said. "Originally the story of Casino Royale was meant to be a sort of new, young tryout growing into James Bond rather than the fully formed character, but we struggled to find anybody who could fill those shoes." She continued:
"We saw lots and lots of people and tested a bunch and one or two people even said, 'Look, I'm not ready for it,' which was pretty brave of them. Then as time went by they decided, let's just stick with the old formula and let's look at it again. And that was after a long, long search and Daniel became the obvious choice to me in the end. Well, he was obvious to me and obvious to Barbara Broccoli, not so obvious to everybody else. [Laughs] It was she who battled long and hard for him and she won the day."
McWilliams said she hasn't yet been confirmed as the franchise's casting director for future installments. She also implied the casting process for Craig's replacement hasn't begun. But she did say replacing Craig is "going to be very, very hard."
Daniel Craig gave a touching speech after last James Bond scene
No Time to Die comes out in theaters Oct. 8 after a long delay in release. On Sept. 17, a video of Craig's last day on set was released. The video shows the actor getting emotional while saying his goodbyes to the cast and crew. And he acknowledged the negative press that surrounded the franchise when he was first cast. He said:
"A lot of people here worked on five pictures with me. And I know there's a lot of things said about what I think about these films or all of those whatever. But I loved every single second of these movies, and especially this one, because I got up every morning, and I've had the chance to work with you guys. And that has been one of the greatest honors of my life."
No Time to Die will feature Lashana Lynch as the first female and first Black 007. She could possibly take on the mantle in future films. But like Craig, that possibility has produced a wave of negativity from fans that's frankly unfounded. Idris Elba, Tom Hardy, and Regé-Jean Page's names have also been tossed around as fan favorites.