'No Time to Die' Pint-Sized Aston Martin DB5 James Bond Edition Makes You a Spy for $123,000
No Time to Die is the James Bond franchise's 25th installment. The trailers highlight an abundance of action, fashion, beautiful cars, and a couple of new characters. The coronavirus (COVID-19) pandemic delayed the movie several times, but the marketing has kept the movie on moviegoers' radars. An expensive pint-sized Aston Martin DB5 battery-powered car is the next piece of fun pieces to come from No Time to Die.
James Bond highlights beautiful cars
Agent 007 Bond has always been sporting eye-catching cars throughout the movie series. It all started with Dr. No's Sunbeam Alpine. There have been a variety of classic cars for audiences to admire. Some of the most beloved cars from the franchise include BM0 750iL, Aston Martin Vanquish, and the AMC Hornet.
However, the Aston Martin DB5 isn't making its first-ever appearance in No Time to Die. Goldfinger, Thunderball, Goldeneye, Tomorrow Never Dies, Casino Royale, and Skyfall all featured the car. The primary car isn't always the Aston Martin DB5. However, the car has become an iconic part of Bond history.
'No Time to Die' is getting a pint-sized version of the Aston Martin DB5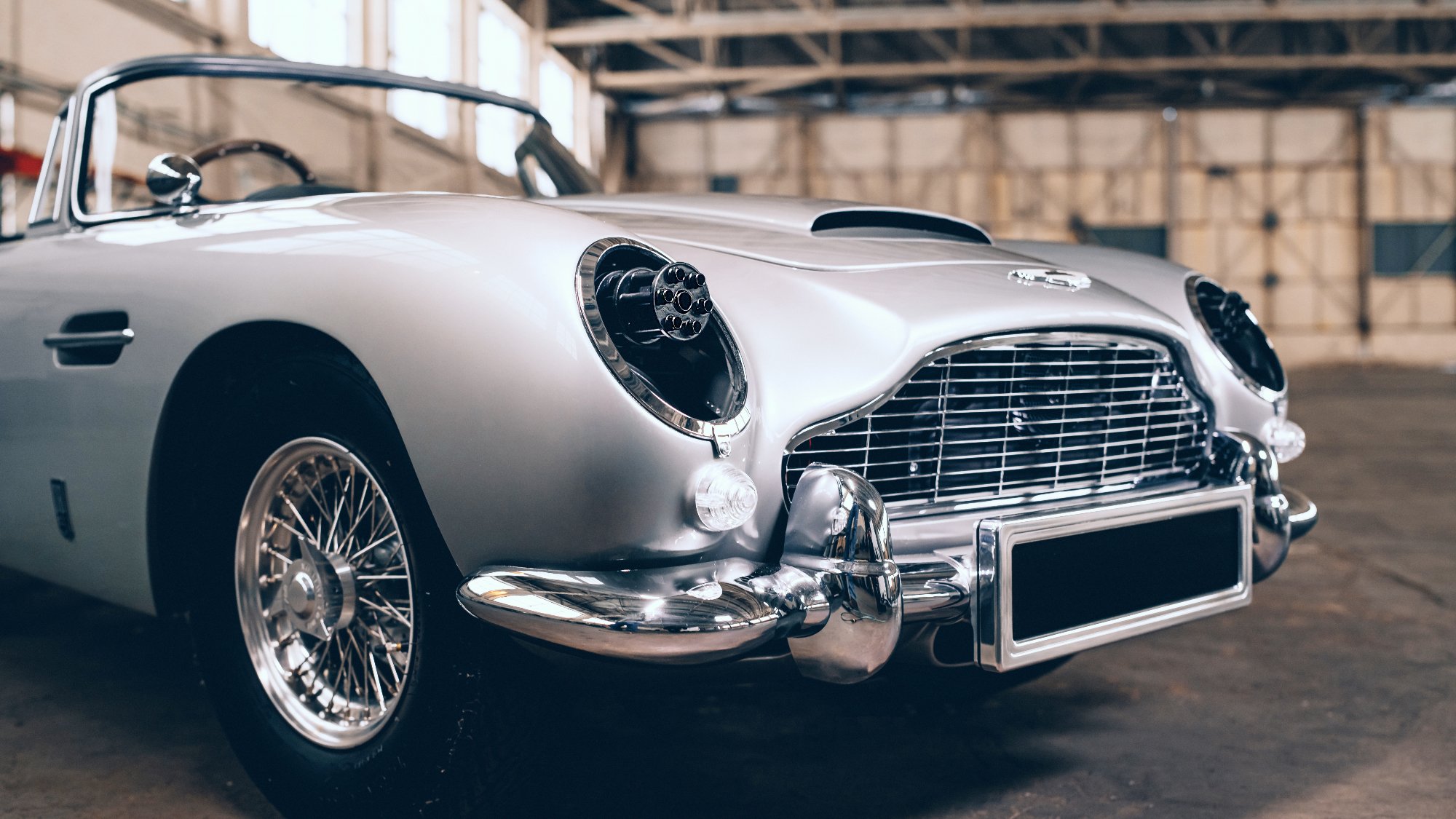 CNN reported on a pint-sized Aston Martin DB5. It's the newest promotional piece for No Time to Die, which is perfectly sized for children. The Aston Martin DB5 was designed to offer an adult and a child to sit side-by-side. The Little Car Company produced this Bond special edition battery-powered car for No Time to Die. It has no roof to allow people to sit inside of the small vehicle.
The Little Car Company is only making 125 units, so they will be limited. However, it comes with a steep price tag of about $123,000 each.
This Aston Martin DB5 is complete with a variety of Bond gadgets. Toy machine guns are revealed from behind the headlights, just like in the No Time to Die movie trailer. It has a digital license plate that allows it to change to different countries. It also has a "smokescreen" device that emits smoke through the "exhaust pipes."
The battery-powered car produces 21.5 horsepower and can reach speeds up to 45-50 miles per hour. Children drivers are able to have speed limits set. Aston Martin will be inviting owners to special driving events at race tracks to use the vehicles since they aren't considered street legal.
'No Time to Die' is Daniel Craig's final James Bond movie
Craig has been starring as Bond since 2006's Casino Royale, but No Time to Die will be his last time in the role. It marks the end of an era. He's often referred to as one of the best actors to ever play 007. However, Craig initially experienced backlash from Bond fans.
No future plans have been made regarding the future of the Bond universe. Whoever claims the role next will have large shoes to fill.
No Time to Die will be playing exclusively in theaters starting on Oct. 8.