Who Was Norm Macdonald's Wife? How Many Kids Does He Have?
Norm Macdonald is known for his dry, quick-witted comedy he served on Saturday Night Live, roasts, and late-night television shows through the years. Sadly, he died on Sept. 14, 2021, at the age of 61. As for the comedian's relationship status, it seems he was once married — and together, they had a child. So, who was Norm Macdonald's wife of 11 years? And did Norm Macdonald have kids?
Comedic legend Norm Macdonald died at the age of 61 from cancer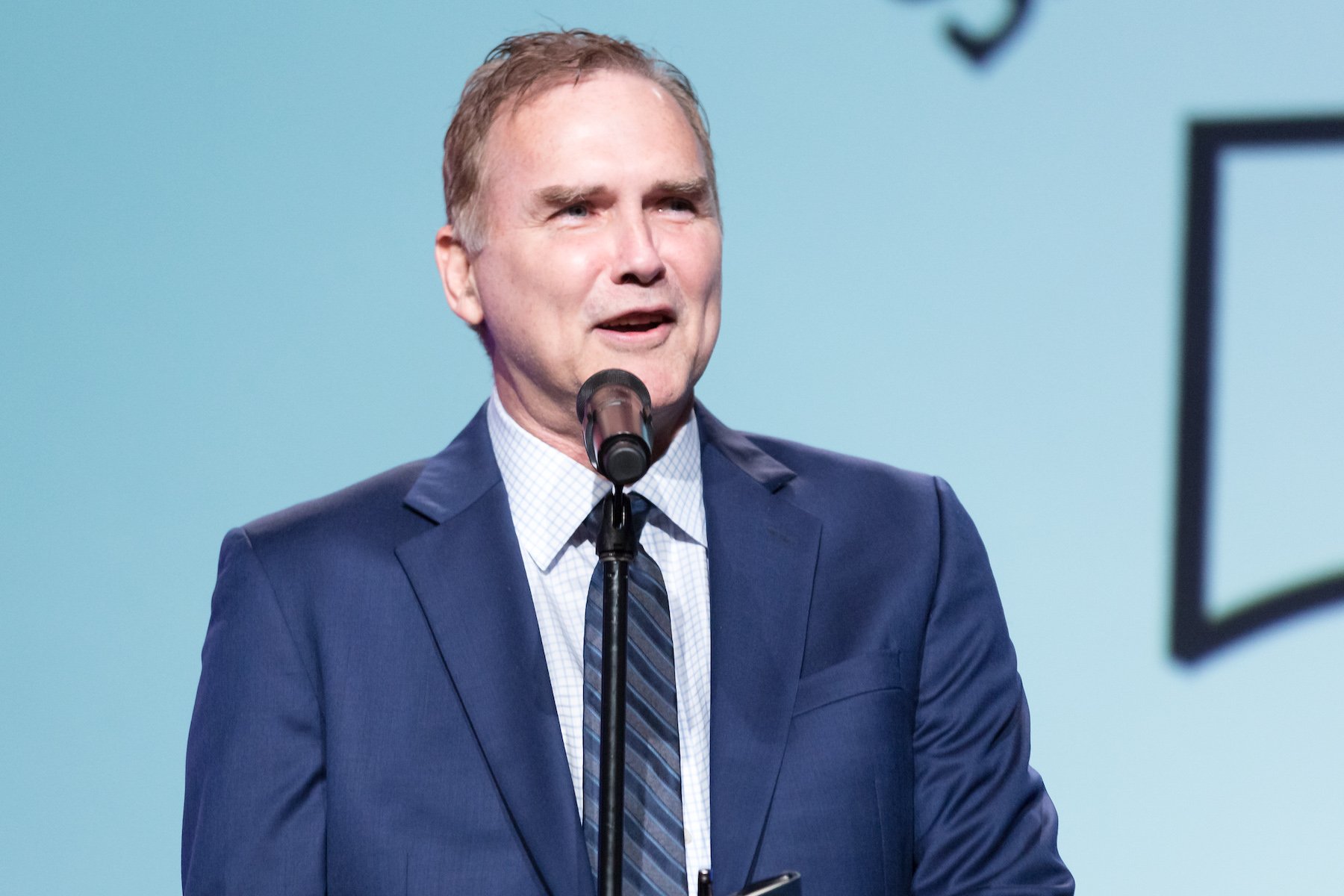 Fans will forever know Norm Macdonald for his incredible contributions to comedy — and it seems he wanted it that way despite his cancer diagnosis. Brillstein Entertainment told Deadline Macdonald died on Sept. 14, 2021, after nine years with cancer. Lori Jo Hoekstra, a friend of Macdonald's, also spoke to Deadline and confirmed his death. And she reiterated Macdonald didn't want the media to know about his diagnosis, as he wanted everyone to focus on his artistic contributions.
"He was most proud of his comedy," she stated. "He never wanted the diagnosis to affect the way the audience or any of his loved ones saw him. Norm was a pure comic. He once wrote that 'a joke should catch someone by surprise, it should never pander.' He certainly never pandered. Norm will be missed terribly."
Those familiar with Macdonald's work likely remember him from his Saturday Night Live work. While his controversial jokes eventually got him taken off the show, his "Weekend Update" segments through the '90s kept fans laughing, and they're still remembered today. As for his personal life, it seems major details regarding Norm Macdonald's wife and children were kept under wraps through the years.
Who was Norm Macdonald's wife, Connie Macdonald? Why did they divorce?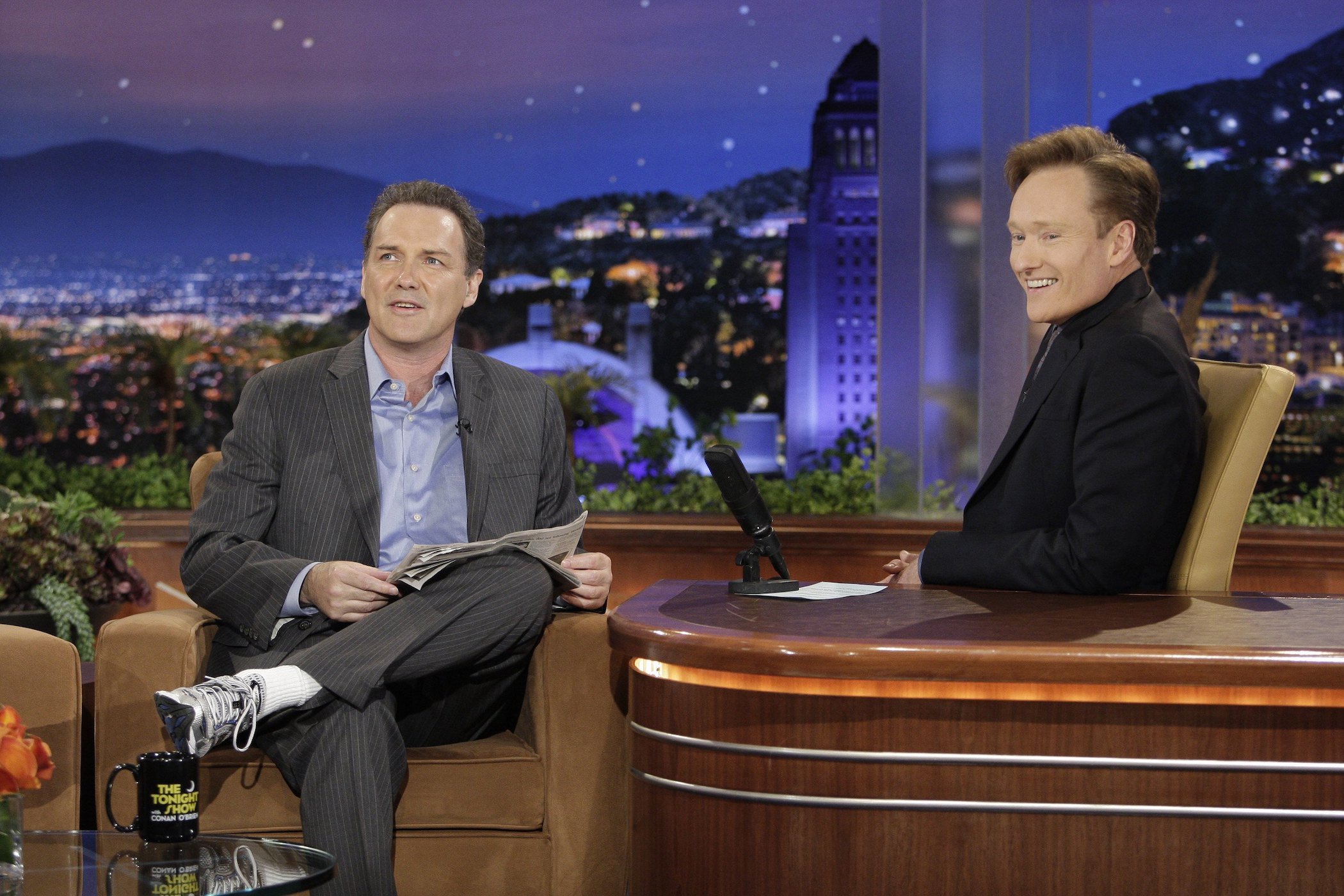 The comedian wasn't married at the time of his death. So, who was Norm Macdonald's wife, Connie Macdonald, a marriage therapist he was married to for 11 years?
According to Heavy, Norm Macdonald married Connie Vaillancourt Macdonald in 1988, and they sustained their marriage for 11 years. They reportedly separated in 1999.
Given how privately Macdonald lived his life, he didn't produce any public details regarding the split. But back in April 1999, Rolling Stone mentioned Macdonald and Connie "separated." He also mentioned he looked forward to moving to the West Coast, seemingly away from his soon-to-be ex-wife, though it's unclear where she was located.
Later on, in 2016, The Washington Post touched on the subject, too. They noted Macdonald doesn't talk about his ex-wife, but when pressed, he'll mutter a few basic words about how she's "great" and "a fine person."
Norm Macdonald has 1 kid, Dylan Macdonald
What about Norm Macdonald's kids? It seems Norm Macdonald's wife and him have one son, Dylan Macdonald. He was born on Oct. 28, 1992, and turns 29 years old in 2021.
Like the situation with his wife, Macdonald didn't share too much insight into his relationship with his son, either. But Heavy reports he moved to the West Coast to get closer with Dylan in his son's childhood. Additionally, Macdonald would occasionally tweet about Dylan. Back in 2016, he tweeted at writer B.J. Novak to tell him he and Dylan greatly admired his work. Additional tweets also seemed to show Macdonald and his son had a very close relationship and often attended events together.
When Dylan was just 3 years old, Macdonald talked about him to Conan O'Brien during an interview segment. "He's the greatest," Macdonald said.
Check out Showbiz Cheat Sheet on Facebook!
RELATED: 'Saturday Night Live' Star Norm Macdonald Was the Perfect Weekend Update Host for the '90s