Norman Reedus Is Working on 5 Projects Between Ending 'The Walking Dead' and Filming the Daryl Dixon Spinoff Show
The Walking Dead has been a mainstay on the AMC channel since late 2010. The apocalyptic drama has been a fan favorite. It's launched a massive merchandising empire, several spinoffs (with several in the works), and video games.
The final season of the beloved show is currently airing on AMC. But for Norman Reedus, who's played Daryl Dixon on The Walking Dead since the show's beginning, the next stage of his character's journey is just beginning.
Recently, Reedus discussed his evolution as Daryl and what he's been doing between wrapping up The Walking Dead and preparing to shoot his new spinoff series.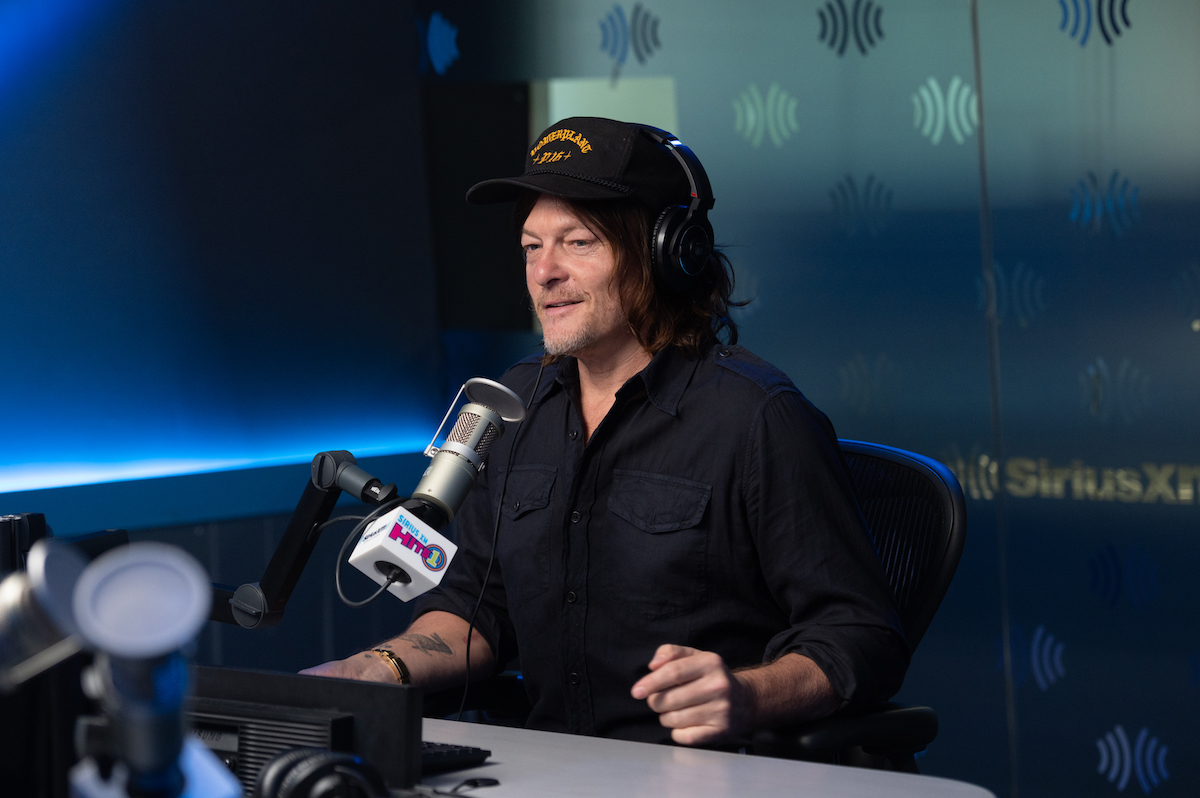 Norman Reedus has played Daryl Dixon for more than 10 years
When The Walking Dead premiered in 2010, Reedus was already a recognizable actor due to his work in movies like The Boondock Saints. However, the series made Reedus a star. He's widely credited for helping to grant the series its staying power. As The Walking Dead reached its fourth season, Reedus expanded his resume to the AMC series, Ride with Norman Reedus.
Reedus also opened a restaurant, Nic & Norman's, with TWD executive producer Greg Nicotero. The restaurant started with a location in Senoia, Georgia, where TWD was filmed. Since then, Nic & Norman's has since expanded to include locations in Chattanooga, Tennessee and Lexington, Kentucky.
What has Norman Reedus worked on since wrapping up 'The Walking Dead'?
Reedus wrapped filming on The Walking Dead earlier in 2022. He's currently preparing for production on the yet-untitled Daryl Dixon spinoff series. According to Deadline, the spinoff series will debut sometime in 2023, but few other details are known. In the meantime, though, Reedus has plenty to keep him busy.
As he recently told Men's Journal, he's working on a bespoke line of spirits, Big Bald Head whiskey. Between that new venture, releasing his debut novel, The Ravaged, and working on the latest season of Ride, he's burning the candle at both ends.
"There's a lot of me in the book, a lot of my stories," Reedus said of the novel. "But I can't help but think I'm drawn to tell stories like this because of the show." The star also revealed that he is open to other acting opportunities and would love to play Ghost Rider in the Marvel Cinematic Universe. 
Norman Reedus is also planning his wedding with Diane Kruger
A fifth project is in the works for Reedus in addition to all of his professional obligations: his wedding to fiancée Diane Kruger. The two started dating in 2015 after meeting on the set of Sky. They welcomed a daughter in 2018 before getting engaged.
Reedus told Men's Journal about the emotional day he proposed to Kruger, admitting "I ended up doing it at our home in Georgia with our daughter on my lap. My daughter starts crying, we're all crying, and she wails, 'Why are we crying?' I tell her they're happy tears, and she's like, 'Yay, they're happy tears!'"
Reedus and Kruger do not currently have a wedding date set. Reedus admitted they aren't in a big rush. While the star didn't offer up any details regarding their wedding, he had plenty to say on the topic of Daryl Dixon, a character so many people love. He revealed he's excited for the spinoff series, telling Men's Journal, "I started Daryl. I want to end him."
RELATED: Norman Reedus Got Countless Injuries While Filming 'The Walking Dead,' Says He Was 'Popping Advil' Like 'Tic Tacs'