Olympian Adam Rippon Is Engaged! Who Is His New Fiancé?
Wedding bells are ringing for Adam Rippon! The Olympic figure skater recently announced that he is engaged to his longtime boyfriend, Jussi-Pekka Kajaala. Though he did not share any details about the person he's gearing up to wed, some information has already started to emerge.
Join us as we talk more about Rippon's engagement and his new fiancé.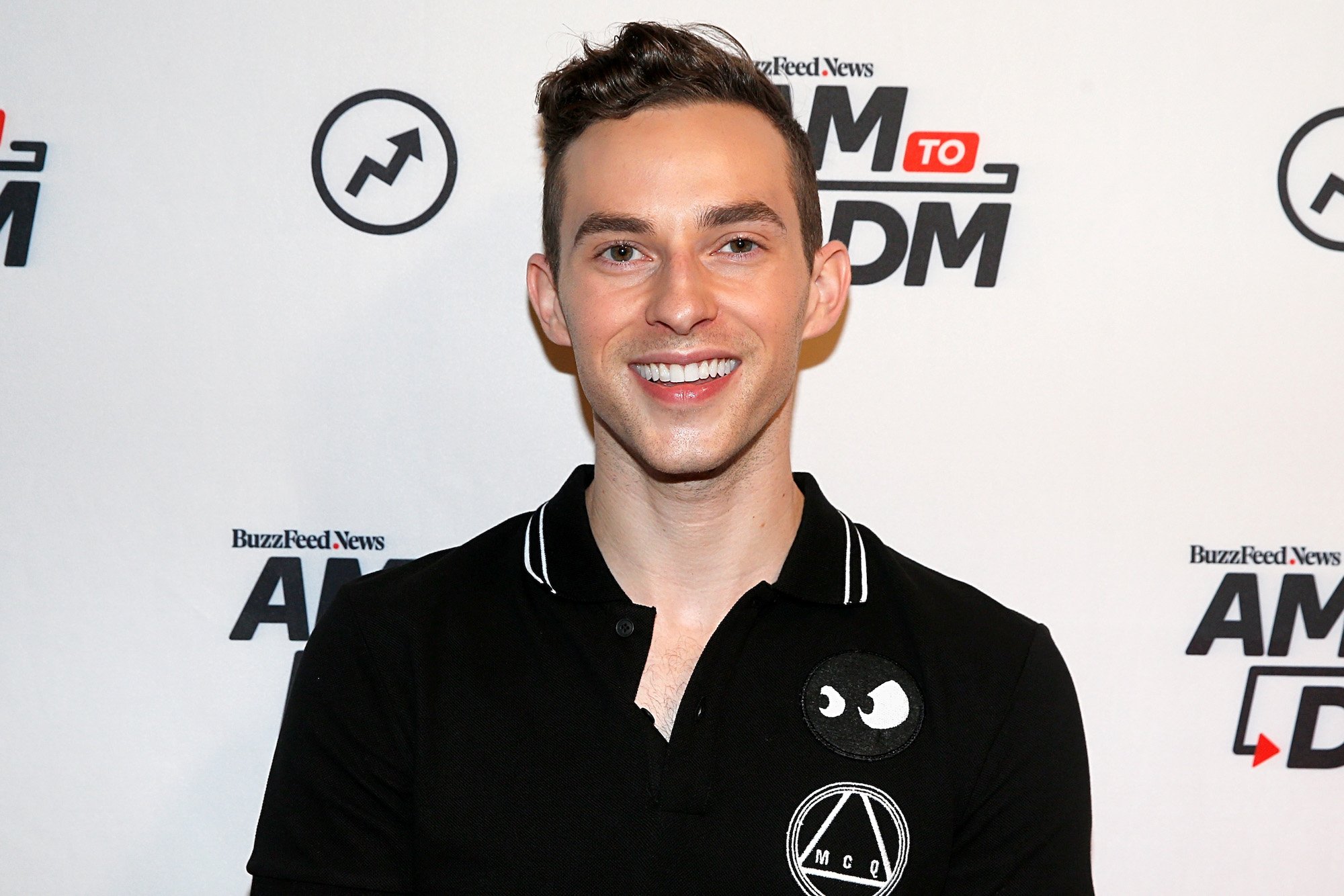 Who is Adam Rippon's fiancé, Jussi-Pekka Kajaala?
Rippon and his fiancé, Jussi-Pekka Kajaala's love story began in 2017 after they matched on the dating app Tinder while the athlete was competing in Helsinki.
After talking for several months, the two "started to hang out a little bit more, because we were both really busy." They eventually made things official in March 2018.
So, you're probably wondering: "Who exactly is Kajaala?"
According to Your Tango, Kajaala grew up in Finland and currently works for a real estate business in Europe.
Adam Rippon spoke about marrying Kajaala in 2019
Though Kajaala is not an athlete like Rippon, the Olympian knew that they were made for each other early into their relationship.
In 2019, Rippon — who won a bronze medal at the 2018 Winter Olympics and was one of the first openly gay men to compete on Team USA — said during an appearance on The RuPaul Show that he knew Kajaala was "the one" for him.
RELATED: Adam Rippon: 'Dancing With the Stars' Really Set the Bar Low With 'Liar' Sean Spicer
"He's so cute, he's so sweet," Rippon said at the time. "We've talked about it. I think he's like, the guy. He's just like the nicest."
That same year, the Olympian told Us Weekly that he could see himself marrying Kajaala one day in the future.
"It would be nice," Rippon said. "My whole family loves him and he's just a great guy. My family loves him, my mom loves him."
Rippon just announced his engagement to Kajaala on social media
Though we've seen many celebrity relationships come and go over the last few years, Rippon and Kajaala's romance has remained intact.
On Feb. 10, 2021, the couple announced their engagement on social media, with both sharing photos of them commemorating this milestone on their respective accounts.
"JP & I didn't get to see each other for most of 2020. When there was a chance for me to go to Finland, I went and stayed for a little over 2 months," Rippon captioned his post. "In between binging the entire 4 seasons of The Crown, we got rings and said that magic word.. "duh!" ~* We got engaged*~"
RELATED: Why Donald Trump Jr. Is Feuding With This 2018 Olympian
Although they just announced this exciting news to the public, it turns out that the couple got engaged while the retired figure skater was visiting Kajaala in Finland from November of last year into January.
"We didn't have the chance to see each other for most of 2020," Rippon says in an exclusive statement to People. "The engagement was something we had talked about earlier so when I was finally able to get to Finland this November we felt like it would be the perfect time."
After picking up their rings they bought together, Rippon and Kajaala popped the question to each other.
"We did it at the same time so we both got to be the one who proposed!" Rippon continued.
"I'm excited to marry JP because he's just the best," the Olympian tells People. "He's kind, he's funny, and he's just as beautiful on the inside as he is on the out (which is a lot). He's my cheerleader and I'm his. I just love him a lot."
Congrats to the happy couple!