'One Day at a Time': Valerie Bertinelli on an Upsetting Memory from the Series: 'I Wouldn't Allow Myself to Break Down'
Actor Valerie Bertinelli opened up about one of her first encounters working on the 1970s comedy 'One Day at a Time' — and it was not a happy memory.
Frequently referred to by the press as the most adorable cast member of the 1970s/'80s television comedy One Day at a Time, actor Valerie Bertinelli was just 15 when she played Barbara Cooper on the series.
In her memoir Losing It, she described her early days on the show and the memory that has stayed with her.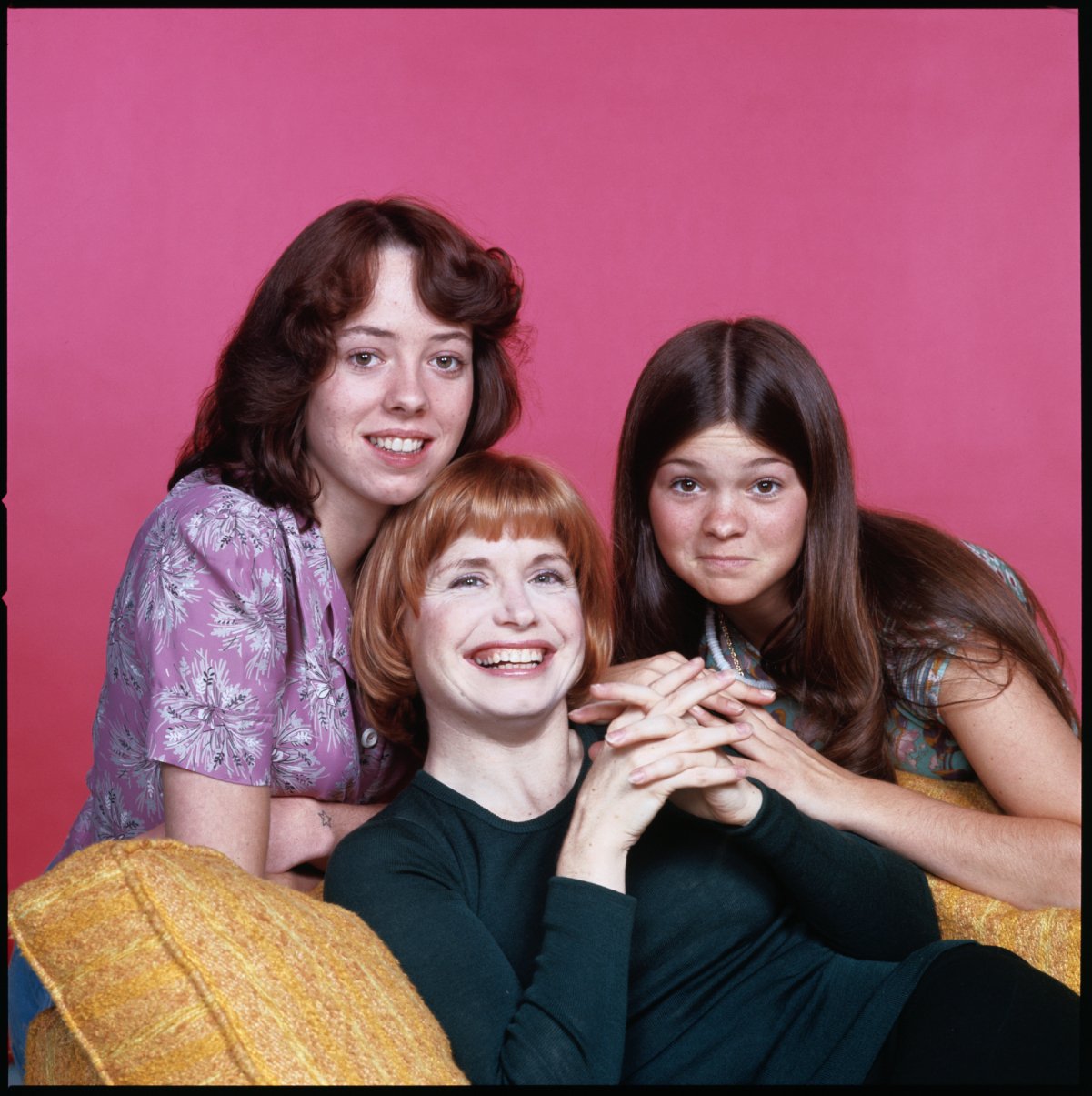 Valerie Bertinelli played a tomboyish character at first on the series
One Day at a Time premiered in 1975 on CBS and starred Bonnie Franklin as Ann Romano, the divorced, single mom to two teenage daughters. Mackenzie Phillips played her older daughter Julie Cooper and Bertinelli was in the role of the younger teen, Barbara, a tomboy. The actor recalled her emotions taping the first episode of the series and how dreamlike the experience seemed at the time.
"I can still picture myself standing behind the doorway where I would make my entrance, breathing slowly, feeling confident, and spotting my family in the audience," she wrote in her memoir. "I held a basketball against my hip, a prop that showed I was still part tomboy. My first line was, 'Mom, I made the team!' No problem. I'd made the team in real life, too. The whole thing was too much, and yet somehow I kept it in perspective."
The show's producer Norman Lear hired Bertinelli despite her lack of experience, and his risk paid off. One Day at a Time soon became a hit with viewers thanks to its cast and edgy scripts touching on everything from divorce rates to single motherhood to women's liberation.
The actor's early memory from the show's first season
One experience that stuck out for the future Hot in Cleveland star was early on in the comedy. "It was during rehearsals for the second episode, and director Don Richardson yelled at me for not projecting. That's so ironic now, since I'm always being shushed and told to use my 'inside voice' as if I'm a 6-year-old in school. But back then, I was shy and unsure of myself, working on my first real job, where there was pressure and responsibility. So I delivered my lines in the same voice that I used at home, and as a result, Don's voice rang through the sound stage, cutting me off mid-sentence."
Richardson interrupted her twice, commanding her to "Project! We want to hear you on television!"
"On the third take," she continued, "even though to me it sounded like I was screaming my lines, it still wasn't loud enough for Don. He lost his temper. 'Raise your f***ing voice so a human being can hear it!'"
Bertinelli had to learn to work under pressure
The actor was still learning the ropes to filming for television. It made sense, then, that she became "upset enough at not being able to deliver what the director wanted, and his harsh words put me on the verge of tears. But I wouldn't allow myself to break down in front of everyone. That wasn't permitted at the network level, where standards were very high, and everyone felt the pressure."
Her castmates offered "supportive looks" and finally, "after several more takes, I gave the director a performance he liked. Then I hurried to my dressing room, shut the door, and cried my eyes out."
Now an Emmy Award-winning Food Network host, Bertinelli noted that the One Day at a Time cast and crew had by its ninth and final season "become like family. Aside from Pat [Harrington's] jokes, [the end of the series] was a big girly sobfest. I took some clothes from my dressing room, but no other mementos other than great memories."