'Only Murders in the Building': Steve Martin Is a Lot Like Charles
Only Murders in the Building is an upcoming Hulu series that is already generating a lot of buzz among pop culture fans, even though it isn't set to start streaming until August 31, 2021. The show, which features a stellar cast of both comedy legends and music icons, has been in development for quite some time. Even though the coronavirus (COVID-19) pandemic delayed production a bit, the show wrapped in early 2021. Only Murders in the Building stars Steve Martin and Martin Short, two comedy icons who have been in the entertainment business for decades. In a rare twist of fate, Steve Martin actually shares several similarities to the character he plays in the show, as he admitted in a recent interview with ET Canada.
'Only Murders in the Building' stars Steve Martin as Charles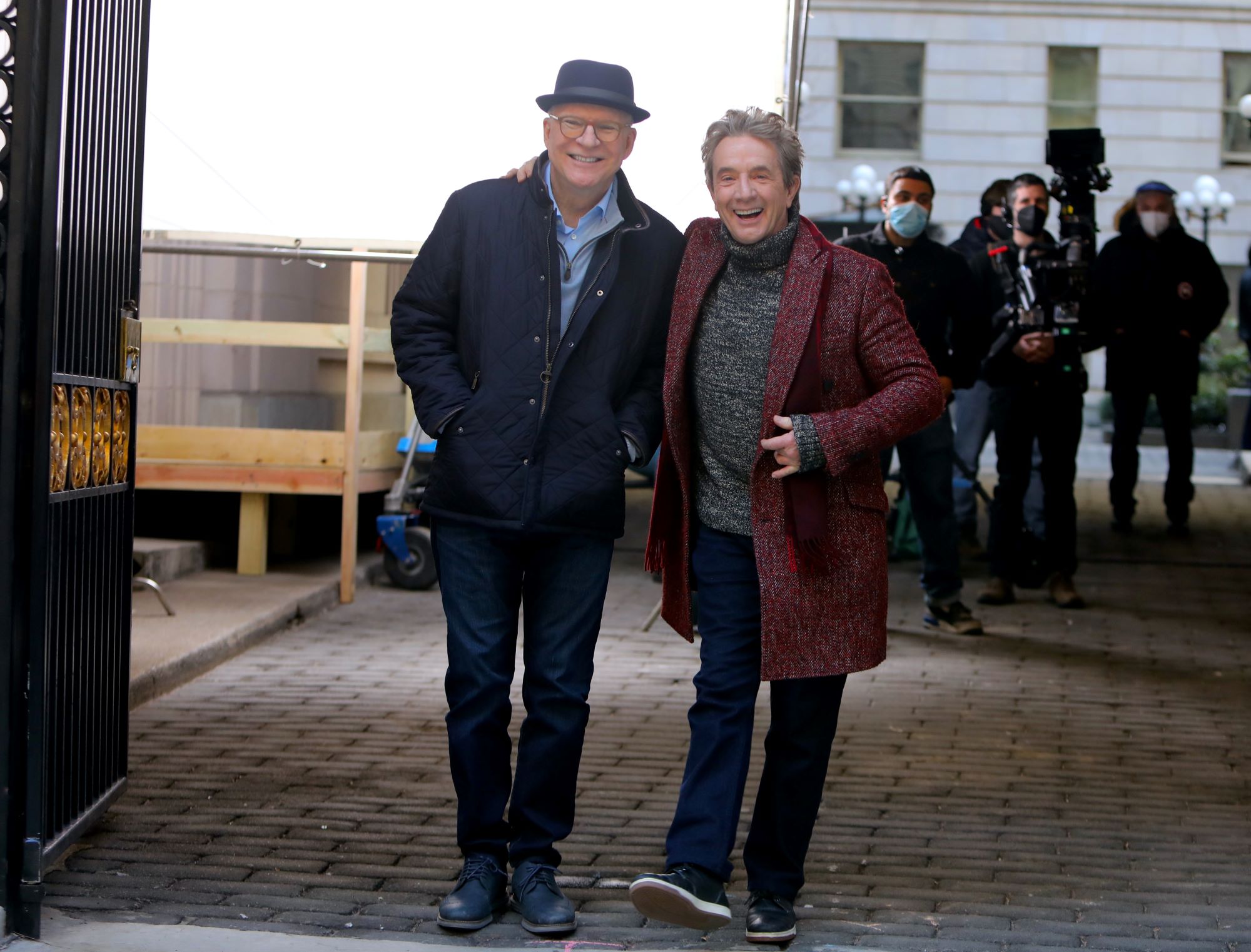 Steve Martin is a multi-talented star who has appeared in everything from television and movie productions to stage and theater shows. Still, his role in Only Murders in the Building is unlike anything he's ever done before. The Hulu show tells the story of three strangers who all share an interest in true crime. These three dissimilar people all end up involved in a real-life crime event and must work to uncover the truth while getting to know each other.
Steve Martin plays Charles, an actor who once played a detective in a popular television show. After a real murder happens in his building, Charles tries to use his knowledge of detective techniques combined with the tidbits he's gleaned from true crime podcasts to try to solve the case.
Steve Martin admitted that he has several similarities to Charles
Steve Martin is well known for playing bumbling, well-intentioned characters, like George Banks in Father of the Bride. However, it seems that the character of Charles might actually be the closest in personality to Martin himself. In a recent interview with ET Canada from its YouTube channel, Martin opened up about the similarities between himself and Charles, admitting that he's a voracious consumer of true-crime TV shows as well as radio programs, just like Charles. He's a "podcast freak," his good friend and co-star Martin Short joked. "It's not the horror of it, it's the solving that I find to be so interesting," Martin revealed, "The modern way of solving (the case)."
Additionally, Martin has played several detectives in film and television, including, most notably, Inspector Jacques Clouseau in the 2006 film The Pink Panther and its sequel in 2009. With so much experience in every medium, Martin was undoubtedly able to draw on his own decades of experience as an actor to accurately play Charles, an aging actor who sometimes feels disillusioned by the entertainment business but still loves his work, despite it all.
Steve Martin helped write 'Only Murders in the Building'
Steve Martin not only plays one of the leading roles in Only Murders in the Building, but he was instrumental in the show's creation as well, writing the initial idea and script outline with John Hoffman. For Martin, the opportunity to appear in the show, which will not only debut on Hulu, but Disney+ as well, is a chance to appeal to a whole new audience of younger viewers. In fact, some viewers might discover him through this new show and get interested in his body of work for the first time.
It's too early to tell how Only Murders in the Building will be received, but all signs point to the show becoming a huge hit. Stay tuned to Showbiz Cheat Sheet for all the latest entertainment news!
RELATED: Which 'Cheaper by the Dozen' Star Has the Highest Net Worth?