Oprah Shares 1 of the 'Most Life-Enhancing Things' She Does for Her Mental Health
Oprah Winfrey is known to millions of fans around the world as the "queen of all media," a talk-show host, entrepreneur, and inspirational figure. Winfrey rose from very humble beginnings to dominate the airwaves with her program, The Oprah Winfrey Show.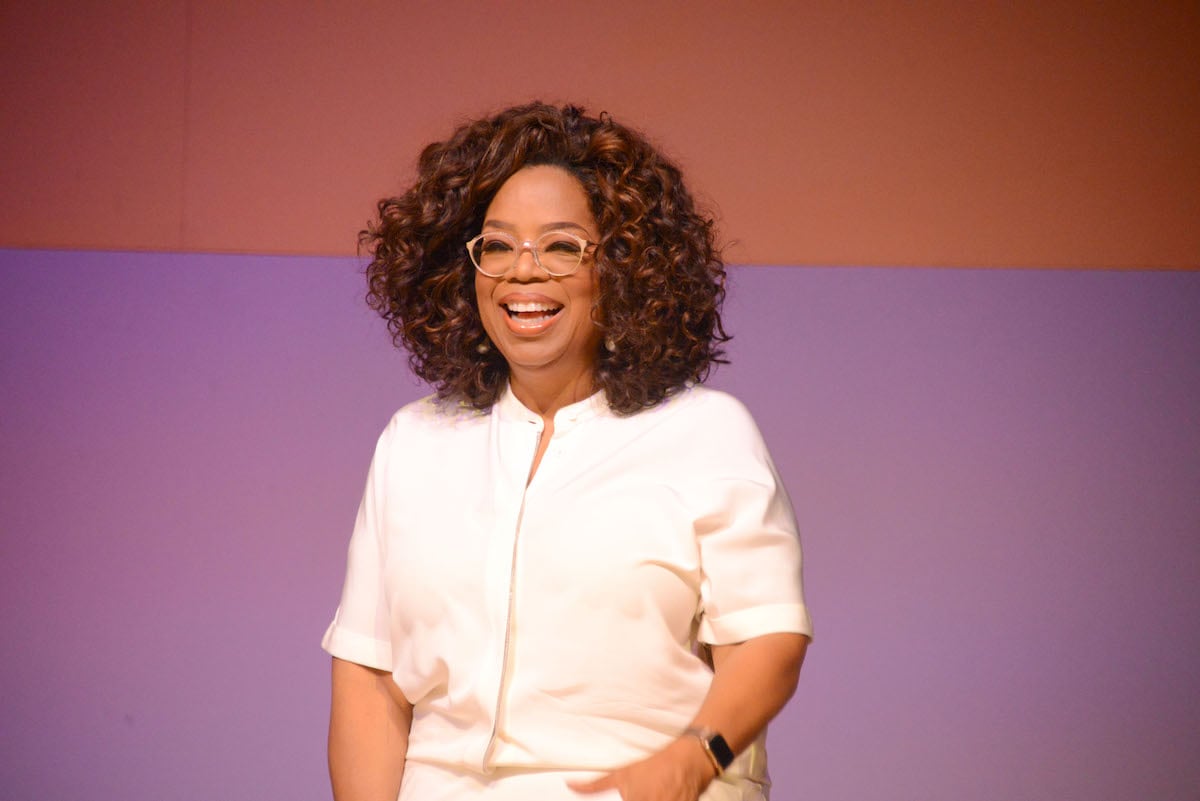 Winfrey expanded on the format of the traditional talk show, hosting fabulous giveaways and focusing on human interest stories. Winfrey has also built an incredible business empire – and these days, she is a veritable icon.
Several years ago, Winfrey opened up about her busy schedule, revealing the act of self-care that helps her get through her craziest days and most challenging times.
What did Oprah Winfrey say about her fondness for meditation?
Winfrey has discussed the benefits of meditation many times over the years. In 2016, the entrepreneur opened up in an article for O, The Oprah Magazine, revealing why she loves to meditate for self-care.
"My advice is to start small. When you're in the shower or tub, simply be with the water. Appreciate the fragrance of the soap. The other day, I had a moment of transcendence just fully taking in the scent of my shower gel," Winfrey related.
The mogul went on to describe how she starts her morning with meditation before she even gets in the shower. "Before getting out of bed, I pause for a moment to acknowledge and appreciate the sound," Winfrey said.
"And even in New York City, waking to the grinding of garbage trucks, I note and appreciate that the city's coming alive, that another day has dawned and, choice by choice, we get to live it."
Meditation is a prime form of self-care
Many experts have praised meditation as a practice that can restore calm and balance to a busy mind. HuffPost notes that meditation is a great form of self-care and one that is perfectly sustainable as well. Meditation doesn't require any special equipment or tools, although some people might find apps or guided lessons helpful – especially if they are new to the practice of meditation.
If you are new to meditation, a great way to start is exactly how Winfrey described it – to focus on those small moments that allow you to connect with your body.
Meditating for a moment in the shower or the bath is a prime way to get in some practice, as well as those moments before bed when many individuals can find themselves too focused on the overwhelming nature of work and life changes. Meditation has worked for Oprah Winfrey – and it can surely work for many others as well.
Oprah Winfrey is one of the best-known TV personalities of all time
Winfrey began her career as a television news anchor before landing her own TV show in 1986. Winfrey's show quickly started climbing in the ratings, all while she was working hard to launch her own production company.
According to Britannica, her honest and engaging personality caused The Oprah Winfrey Show to become one of the most popular TV shows in the world by the mid-'90s. 
Winfrey's show ran through 2011 – but in the years since her show has been off the air, the TV host has remained at the forefront of pop culture, supporting various political candidates, conducting groundbreaking interviews, and launching exciting brand partnerships.
With her busy schedule, it's likely that Winfrey experiences a lot of stress at various points throughout the years – and in 2016, she opened up about the way she protects her mental health.
RELATED: How Oprah Winfrey Once Caught Reba McEntire off Guard When She 'Shocked' Her